There's no debating Shashi Tharoor's command over the English language.
Forget using difficult words, the man has started making some of his own now.
New Hinglish 21st century dictionary:*Webaqoof*: "one who believes every claim or allegation on the internet & social media must be true"

— Shashi Tharoor (@ShashiTharoor) July 25, 2017
No prizes for guessing what his favourite dish is…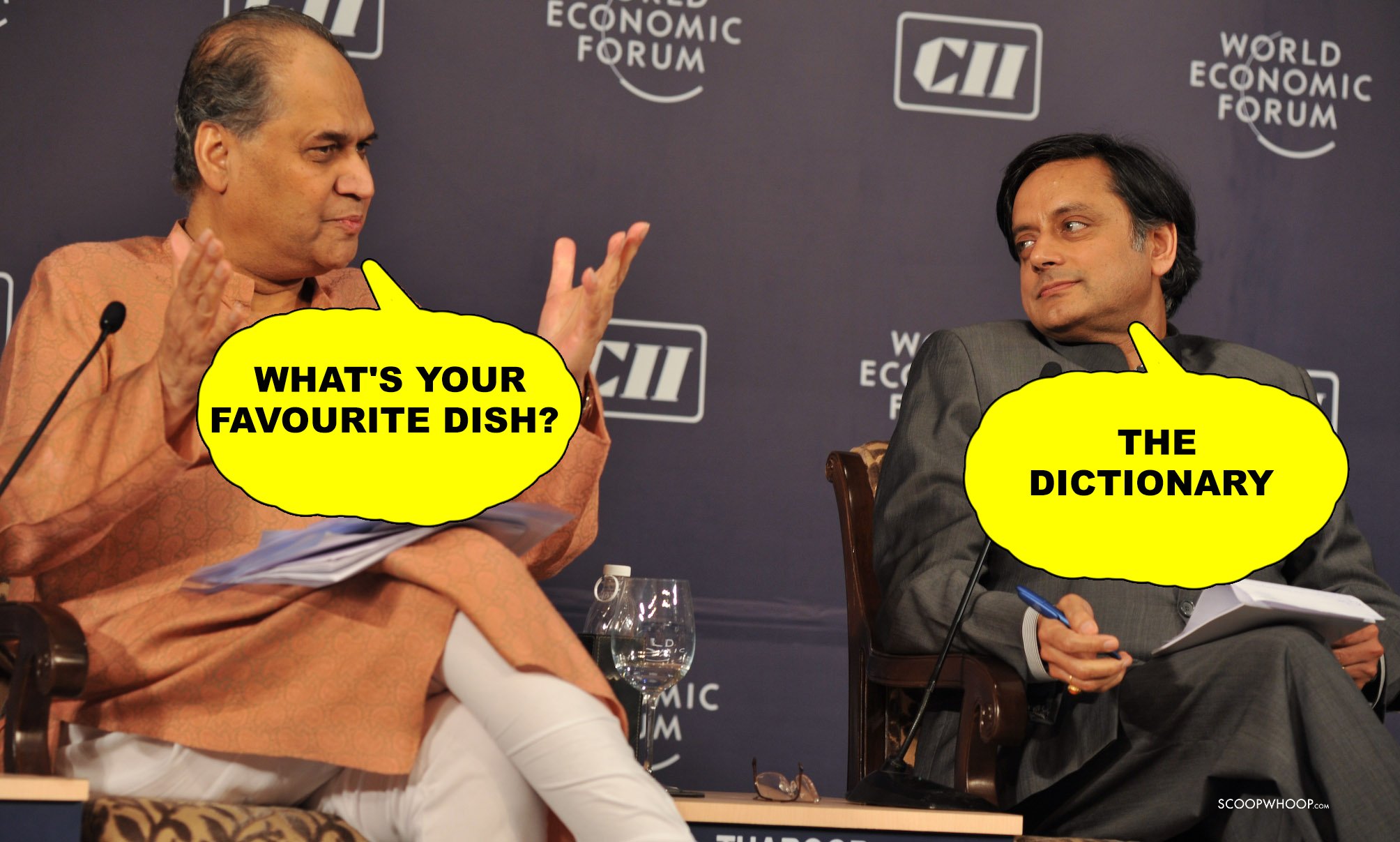 His English is so good, that it's he's more often than not trolled for it.
How to congratulate on Birthday to @ShashiTharoor

Happy Birthday Sir ❌Aheap felicitation and cazole of manifest day to Colossal Savant of English in India. ✔— A S Lathar (@ASLathar7) March 10, 2018
In short, it's universal knowledge by now that Mr. Tharoor has some crazy vocabulary. 
Which is why, Akash Banerjee decided to test his Hindi instead.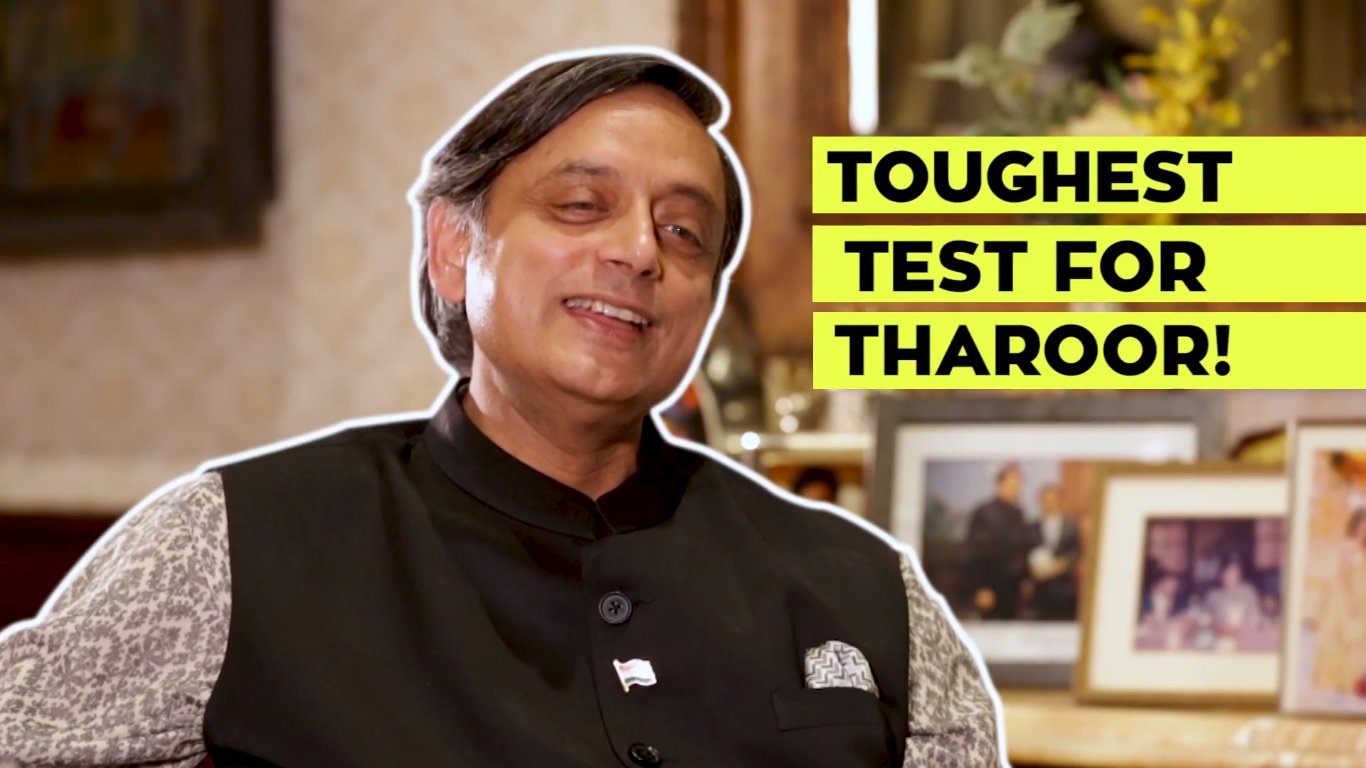 And Shashi was surprisingly candid and funny about it.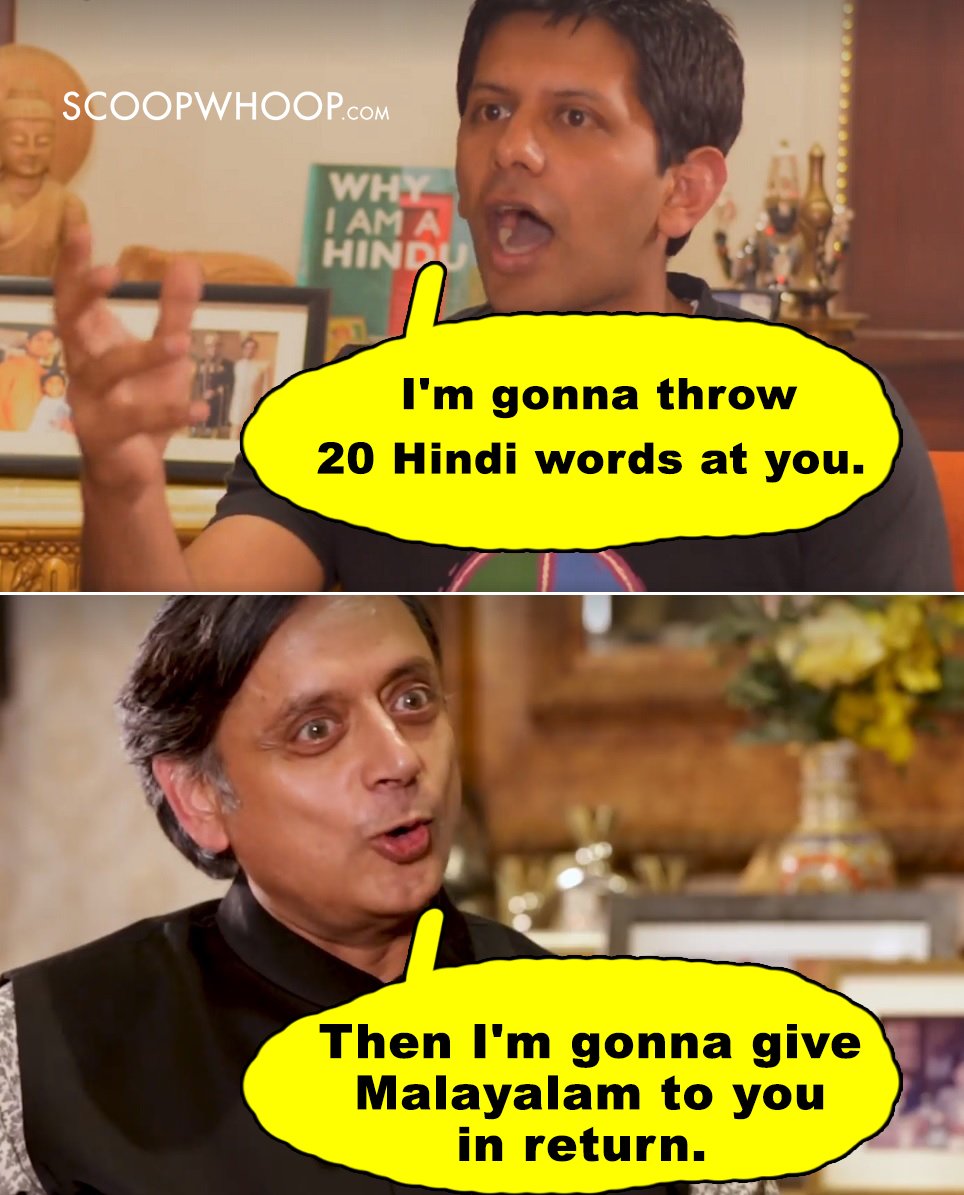 Looks like he has a fairly good command over the Hindi language as well.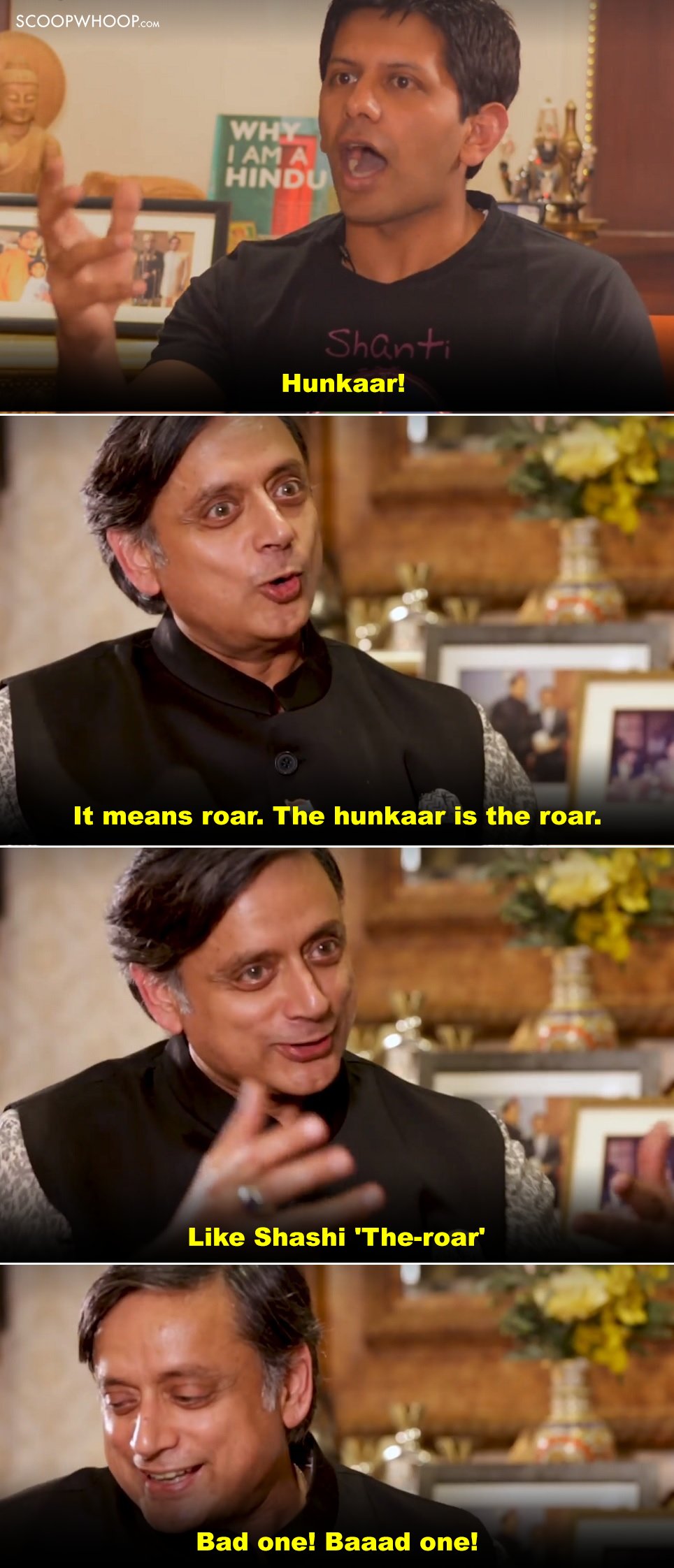 The test even refreshed his memory of a 'beautiful girl' he'd once met.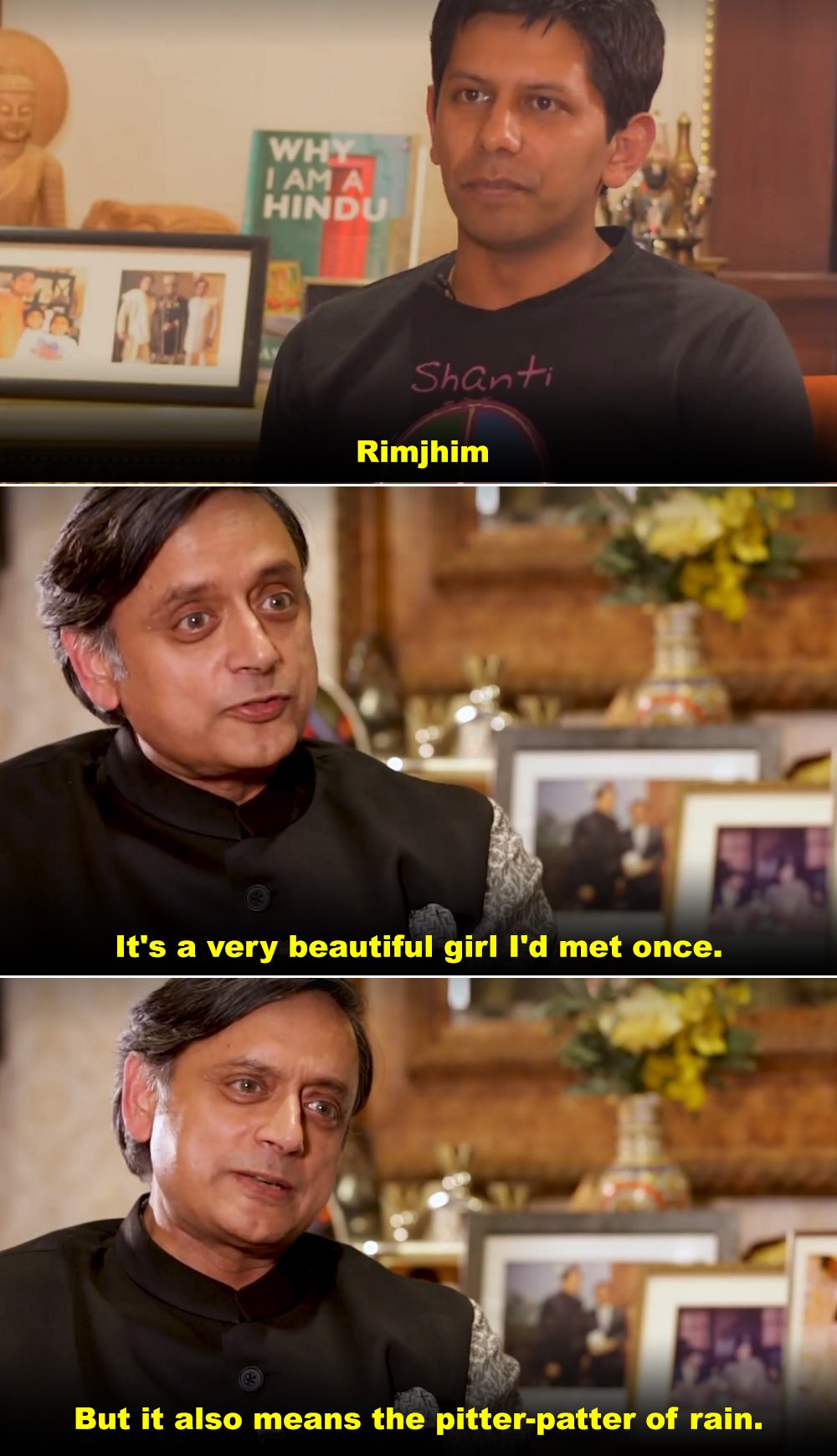 Of course he knew what a 'jhoola' meant.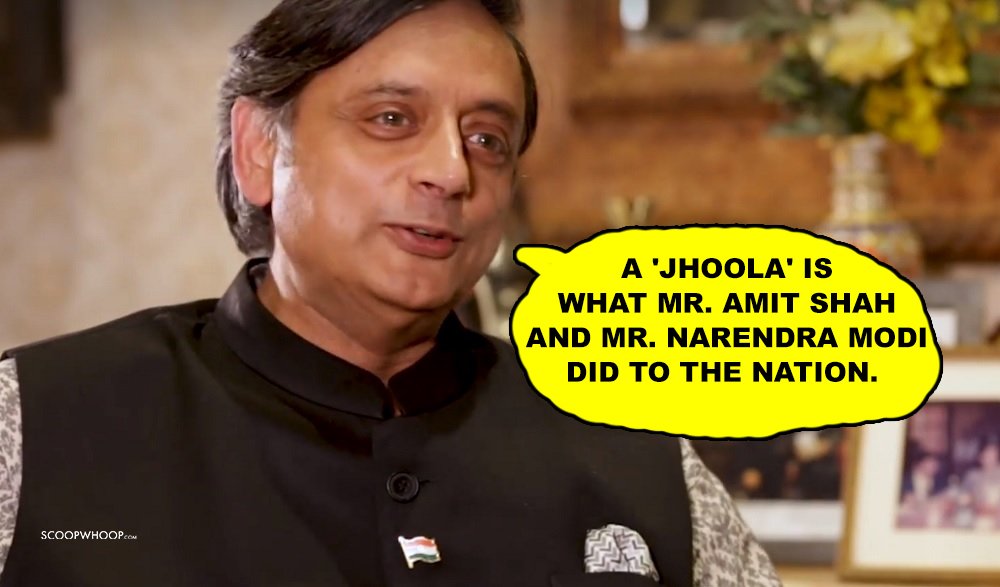 But it was his definition of 'Acche Din' that was hilarious.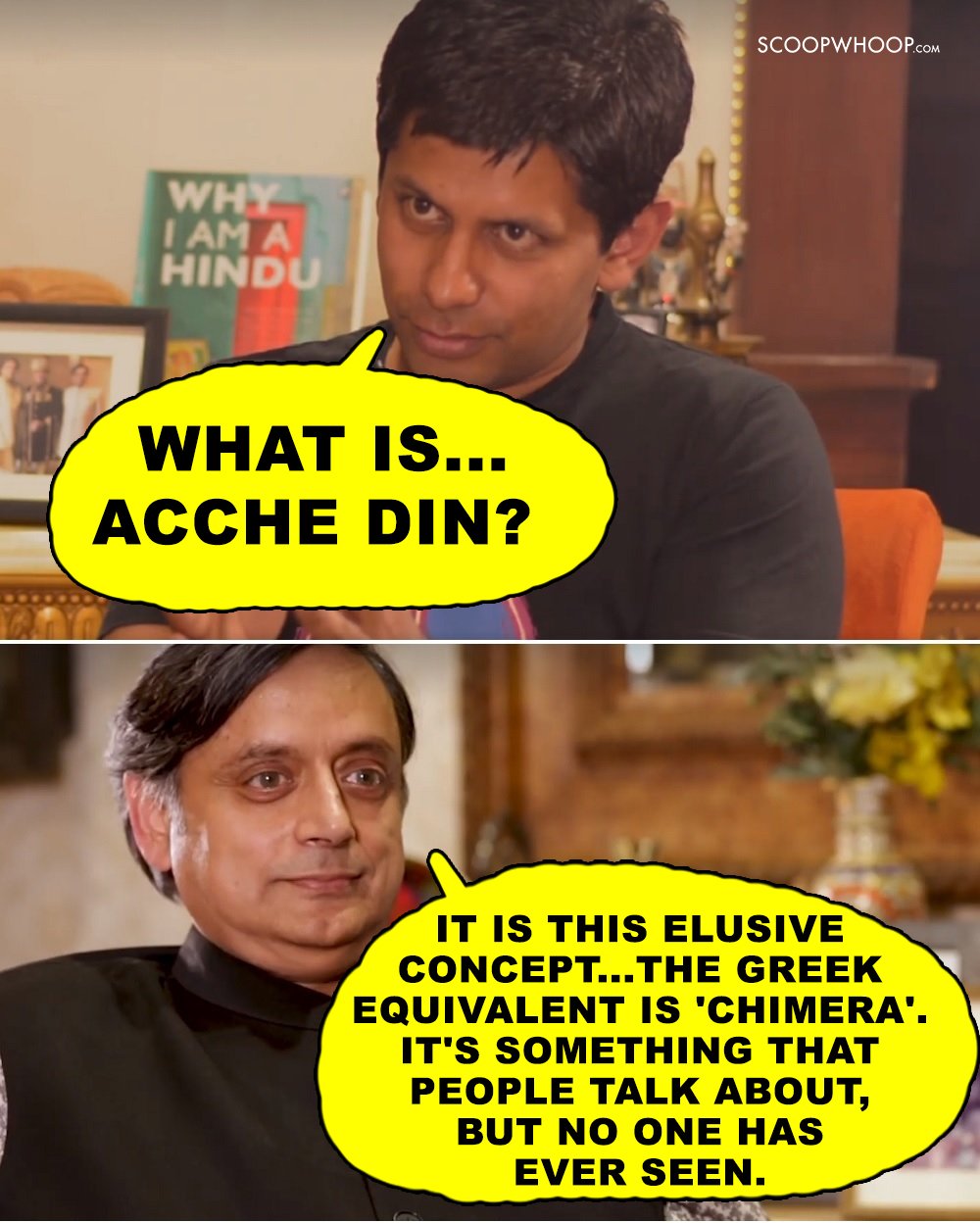 Check out the video right here.