It's a sad day for Bollywood as veteran actor Shashi Kapoor passed away at 79.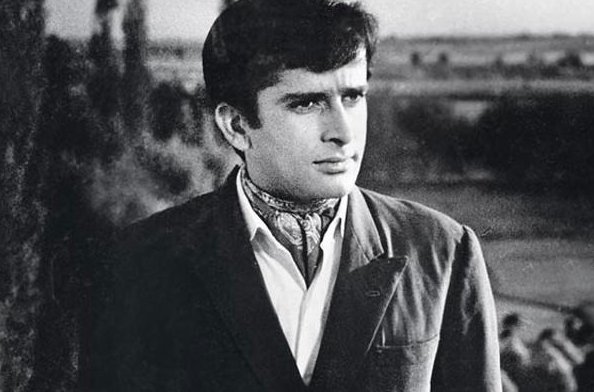 While social media was flooded with condolences, Times Now got a little caught up in the rush of things and accidentally confused the veteran actor with Shashi Tharoor.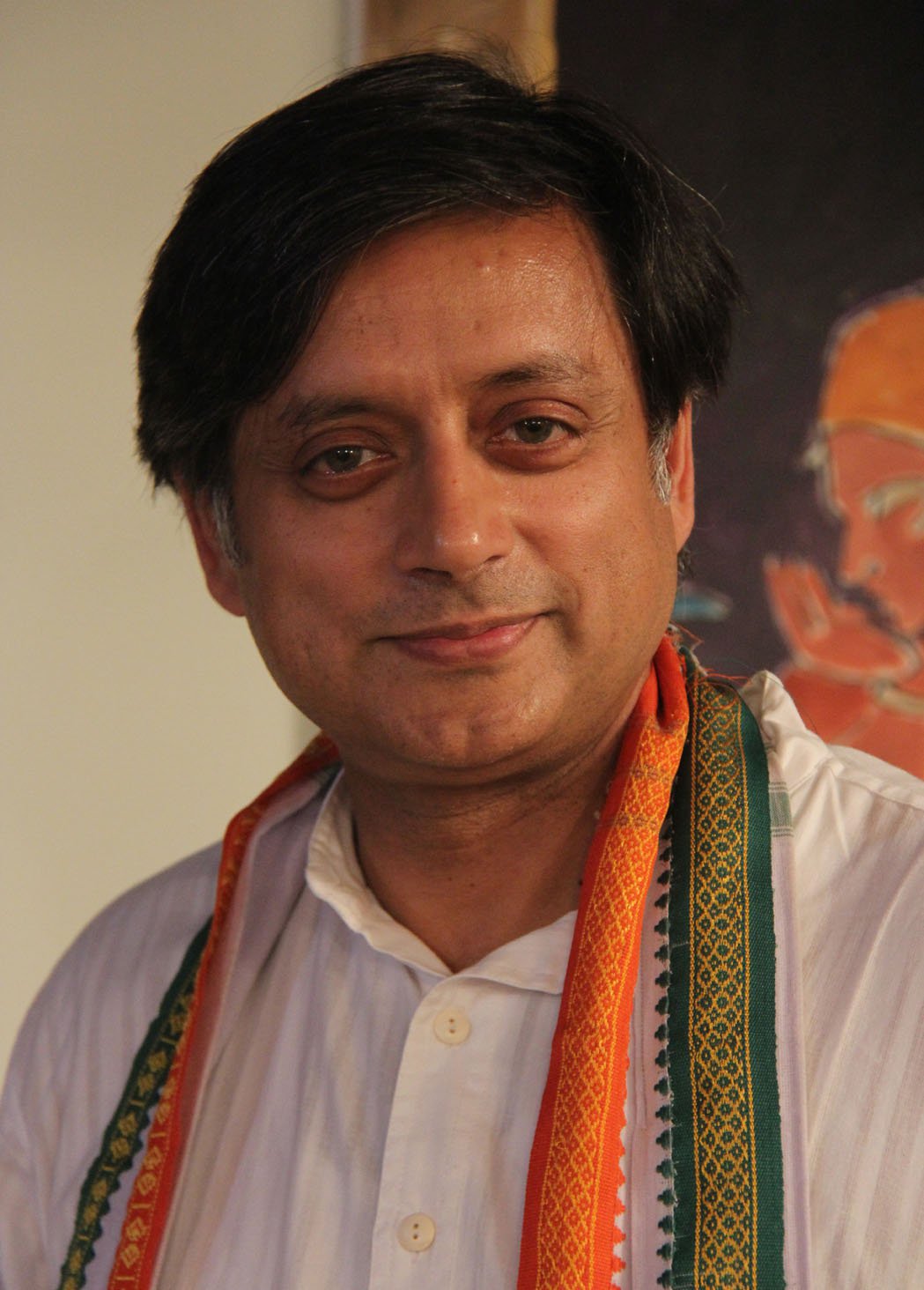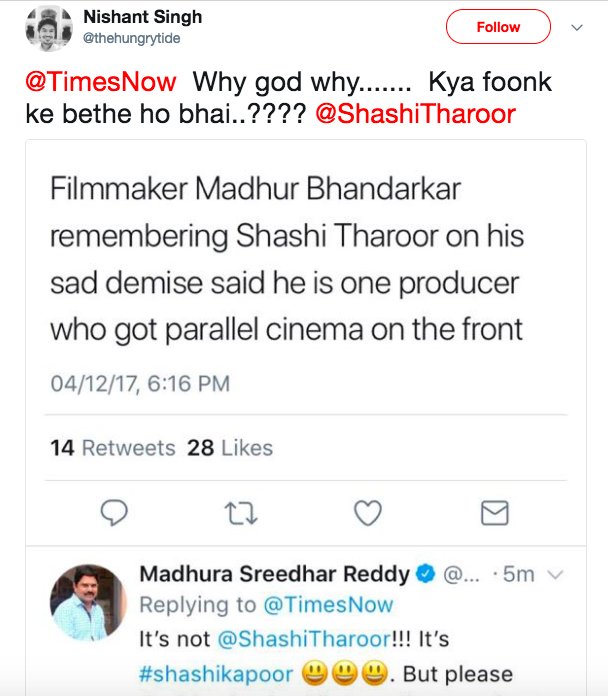 Well, that was followed by people mistaking the two and that led to Tharoor's office getting bombarded with condolence calls and messages.
And being his typical self, Tharoor has this response for Times Now.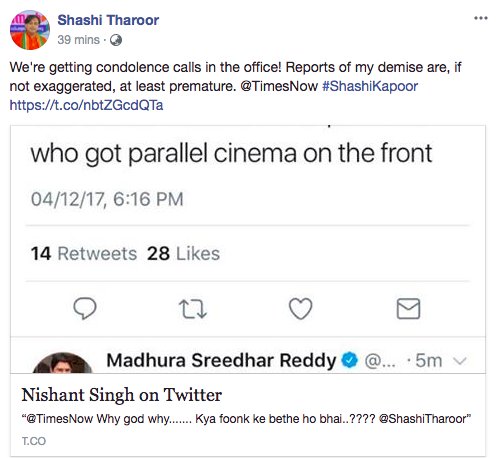 For everyone's sake, we hope this farrago blows over soon!