Some leaders appear on news for their work while others for their words. By using racist slurs, senior BJP leader Kailash Vijayvargiya has managed to find his place in front of the camera on more than one occasion. Recently, he triggered controversy when in a series of tweet he said, Shah Rukh Khan's soul belongs in Pakistan and now he has trained his eyes on Shatrughan 'Shotgun' Sinha.
On Monday, November 9, he compared his own party member Sinha to a dog. It's one thing to accuse an actor (who has no association with BJP) for having a difference in opinion and completely another thing to publicly abuse Sinha, who has been having differences with his party members for a while now.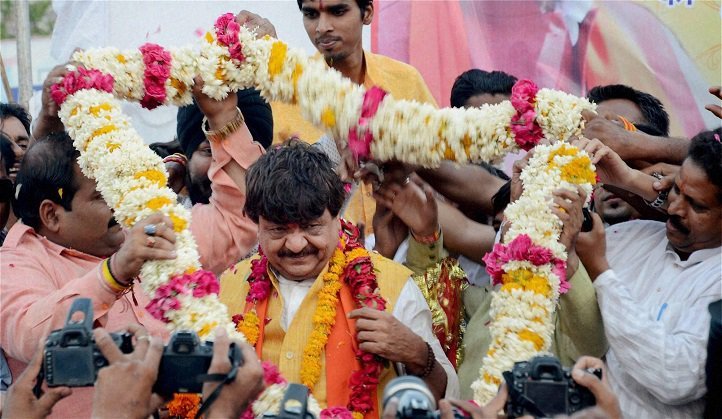 The dog analogy was used by Vijayvargiya days after he was forced to withdraw his controversial tweets targeting Bollywood superstar Shah Rukh Khan. Vijayvargiya was asked to comment on Sinha's remarks that the poll outcome could have been different had he been projected as the chief ministerial candidate and that those responsible for NDA's defeat "should be taught a lesson".
"When a car moves, a dog moves under it too, the dog believes that the car is moving because of me. This party is not dependable on one person, it's a whole organisation and there's a big hierarchy here. Those who are out of it were on a 'Maun Vrat' and now they are speaking," Vijayvargiya, a former minister in Madhya Pradesh, said.In reply, Sinha didn't say ' khamosh' but packed in enough punch to shut up all doubters.
Here's how Shatrughan Sinha responded:
People want my reaction to Vijayvargiya's remark. My reaction to small or big flies in any party is "Haathi chale Bihar,….bhaunken hazaar"

— Shatrughan Sinha (@ShatruganSinha) November 9, 2015
(With inputs from PTI)