Imagine being born in a place where women were banned from going out of the house for fun and games. Imagine, going to a school where "duppata utaarna manaa tha". Imagine, not having the gear or enough food to sustain yourself in a trying sport because you were born in poverty, to a father who manned a horse-pulled cart and hardly made Rs 200 a day –  all this, in a town which produces the most number of female hockey players in India.
And now imagine, breaking these shackles — of societal restrictions and situational hurdles, of lack of money and nutrition and opportunity, of a frail body — breaking them with the sheer force of a hockey stick, literally, along with belief, resilience, passion and talent to get picked for the Indian national team and play at the world cup at the age of 15. Fifteen.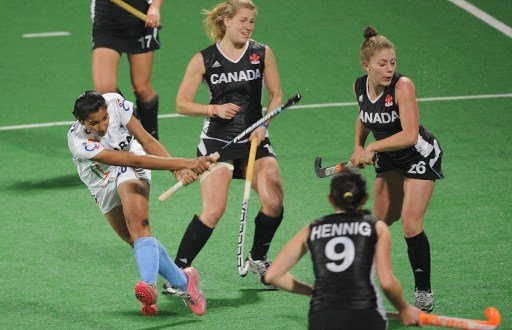 In fact, don't imagine. You don't have to. Because this is real. It happened. It is happening. This is Indian hockey's biggest star Rani Rampal's story and its greatest chapter is still to be written — hopefully, at the Rio 2016 Olympics, where she's already scored a goal as India fought from two goals down to draw against Japan in their first match. 
But the rise from rags was not easy – Rani's story is riddled with the most stunning anecdotes of beating the odds. Considered too weak to play the sport initially, she had to convince Dronacharya Award-winning coach Baldev Singh to give her an opportunity at the age of six – because the academy only took children aged eight or more. She did this by running a few laps around the pitch. Baldev was impressed with her agility, but he never really molly-coddled her. Mostly because Rani didn't disclose the troubles her family was going through until one particular incident which changed this.
"I was 2 minutes late for the 5 AM training session — I reached at 05:02. So he fined me Rs 200. But my father would not even earn Rs 200 after a whole day's hard work, so where am I supposed to get the Rs 200 from? I argued at home for it and they gave me Rs 100 and said 'this is all we have,'" she told ScoopWhoop at a pre-Olympics training camp in Bangalore.
When Rani gave this money to Baldev, he first thought it was an act of insubordination, before he asked her what the problem was. Rani told him about her situation, and Baldev added Rs 100 from his pocket and returned double the money to her. 
"I can never forget the value of those 100 Rupees. He then told me "Tujhe player banaake rahunga, yaa toh tu hockey chhod degi" (I will either make you an India player or you will leave hockey). 
The former happened, and before anyone could imagine, Rani had broken the record for India's youngest ever hockey player when she made her debut at 14 in the Champions Challenge Tournament in Russia. She didn't even know what turbulence on a flight was, but caused a lot of it for defenders on the pitch, smashing four goals in the tournament and winning the best young player award. 
A year later, she was part of the world XI selected by the International Hockey Federation. It was a remarkable achievement for someone who, once upon a time, didn't have enough milk at home to supply her daily energy needs.
Her first salary went in fixing the tin roof in their house and buying an inverter for Rs 10,000. Gone were the days of no electricity in the house.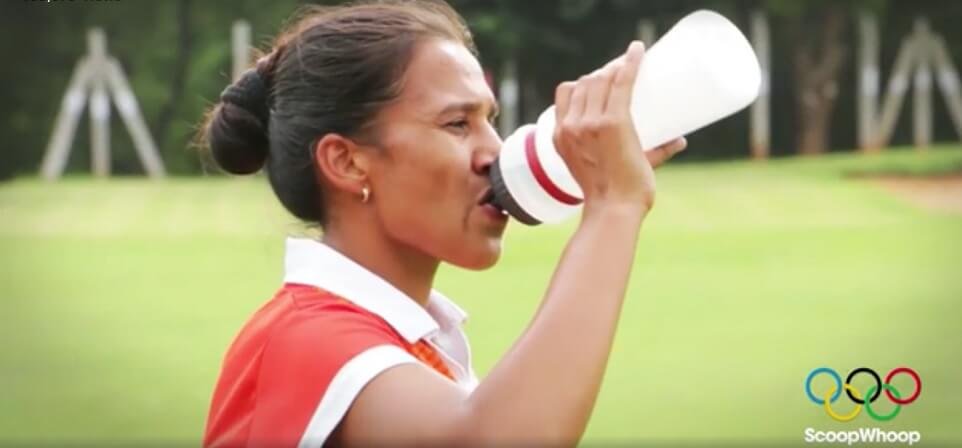 "I didn't know that playing hockey could change lives or get you a job (she is now employed by SAI as a coach). It was just a passion. That passion became a dedication – seeing the family struggle would push you harder, so that I could make their lives better," she told Scoopwhoop.
Today, she is 21. The mission to make her family's life better is nearing completion – personified by a house under construction in Shahbad costing Rs 70 lakh. 
She has already made 141 appearances for the Indian hockey team. She has scored 79 goals in these matches. Some of these went a long way in sealing the women's team's place at the Rio 2016 Olympics, ending a 36-year wait for qualification as they finished fifth in the Hockey World League semifinals – the equaliser and the sudden-death goal against Italy in a must-win game and the winner versus Japan in another encounter which had to be won are two examples.
But this is just half the story. Rani is not only an inspiration for those who follow hockey – but also for women around India who face are stifled by customs which don't allow them to play sport. No wonder then, that she's the marquee fixture in Nike's popular Da Da Ding advert featuring Deepika Padukone and other women sportspersons.
"Even though my parents had allowed me to play, the neighbours and relatives would taunt them. They'd say 'you're allowing your daughter to go out, she will someday give a bad name to your family.' So it was very hard to gain my parents' trust as well. I told them to give me one chance and if I didn't do well then okay, I would stop playing. But today, I'm very happy that those who would tell my parents that I would bring them a bad name, have allowed their own daughters to play hockey," she says, proudly. 
This pride is deserved. Rani, at an age when most athletes start out, has already achieved the heights of a seasoned pro – Asia Cup silver medallist, junior World Cup bronze medallist and Player of the Tournament, Best Young Player at World Cup 2010, CWG and Asian Games participant and FIH All Star XI member. 
With these plaudits comes the fact that she has, almost single-handedly, changed the mindset of a village which has produced almost 50 hockey players for India — but can, and could have, produced a lot more.
Rani Rampal's journey has just begun. But along with hers, a thousand others have also started — and Olympic medal or not, she is already a winner. On and off the turf.
Feature image source: Nike Da Da Ding advert screenshot