Fresh murky details emerged in the sensational Sheen Bora murder case as Mumbai's top cop Rakesh Maria on Thursday, August 27, grilled her mother and main suspect Indrani, her driver and step son Rahul Mukherjea while her son Mikhail was questioned in Guwahati and her former husband in Kolkata.
However, the motive behind the murder remained a mystery even as the driver S P Rai and Sanjeev Khanna, a former husband of Indrani Mukherjea, are believed to have told police that Indrani, wife of former Star CEO Peter Mukherjea, had done a recce of the place where the body was to be dumped a day before the murder on April 24, 2012.
Khanna, who had divorced Indrani, is believed to have told the Mumbai police in Kolkata that he was in the car in which Sheena was allegedly strangulated but claims to have had no role in the crime. This apparently contradicted the arrested driver's claim before police that Indrani and Khanna had strangulated Sheena in the car after giving her a spiked drink in a hotel room in Mumbai.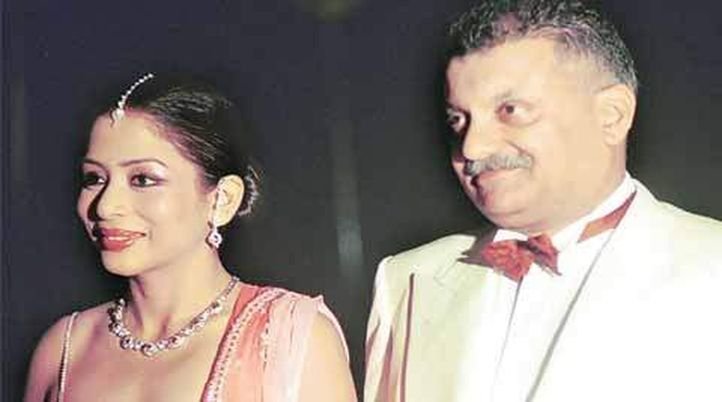 Indrani with her husband Peter Mukherjea | Source: Indian Express
Then the body was taken to Pen in Raigad taluk where it was burnt with petrol.
Khanna had reportedly come to Mumbai on April 23, 2012, a day before the murder and took a flight back to Kolkata on February 25, according to police sources.
In a murder in which intriguing relationships have come to surface with Indrani claiming Sheena as her sister, television channels showed the purported birth certificate of the victim.
The document records her as daughter of Upendra Kumar Bora and Durga Rani Bora, who are actually her grandparents, i.e., the parents of Indrani. Her date of birth has been given as February 11, 1989.
Investigators in the sensational Sheena Bora murder case are not ruling out the 'honour killing' angle after it came to light that both Peter Mukherjea and main accused Indrani allegedly disapproved of the 'relationship' between Peter's son Rahul and the victim.
According to police, Sheena and media baron Peter's son from an earlier marriage, Rahul, were dating for over a year which their family did not like.
"Although the motive behind the murder still remains a mystery, we are probing all the angles as we strongly suspect honour killing in this case," said a police inspector requesting anonymity.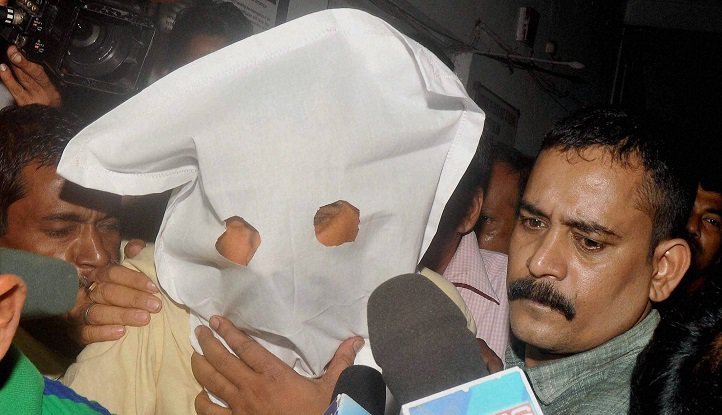 Meanwhile, Indrani Mukherjea's former husband Sanjeev Khanna, who was arrested from Kolkata on Wednesday, August 26, was produced in a Mumbai court on Thursday, August 27.
Khanna, a resident of Hastings Road area in Kolkata, was arrested from his friend's flat in Alipore for his alleged involvement in the murder on Wednesday, August 26.
The Mumbai court granted a five-day remand to the Mumbai Police for Sanjeev Khanna, after rejecting his bail plea.
Chief Judicial Magistrate, Alipore Court, Rajesh Chakraborty accepted the remand prayer of Mumbai Police and directed it to produce him before a designated Mumbai court by September 1.
A Mumbai police team on Thursday visited the maternal home of Indrani Mukherjea in Guwahati, Assam and talked to the dead girl's brother Mikhail who claimed to have evidence in the case.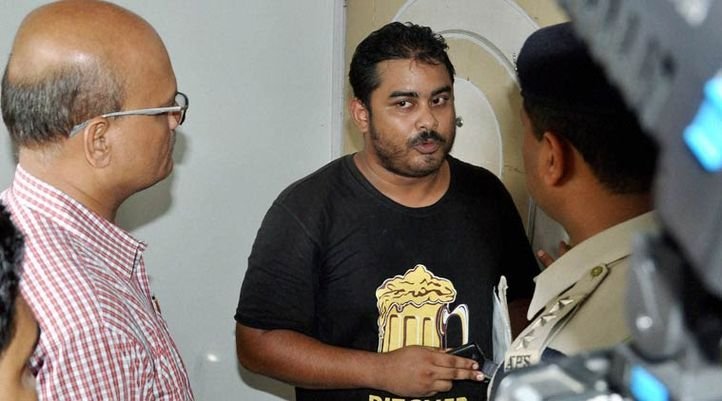 His only response was "no comments, no comments," when he came out of the house about half an hour after the police left, to leave in his car with two friends.
Earlier in the morning on Thursday, Mikhail told newsmen outside the house, where he lives with his maternal grandparents, that he feared he would be the next target. "If the police summons me to Mumbai, I want my friends to accompany me as the Mukherjeas are very high-profile and anything can happen to me. It is a sensitive case".
He said he has kept all the evidences like photographs and conversations. "I will give them to the police if they want."
"What is the actual motive for killing Sheena only Indrani knows. Other people can only assume. Sheena is my elder sister and I want justice for her," he said.
He also said that "if police comes to our house here, I will cooperate with them in all possible ways to bring out the truth about my sister's murder."
"It will not be possible for me to go to Mumbai for the investigations as I have to take care of my maternal grandparents who are both in their eighties and suffer from dementia."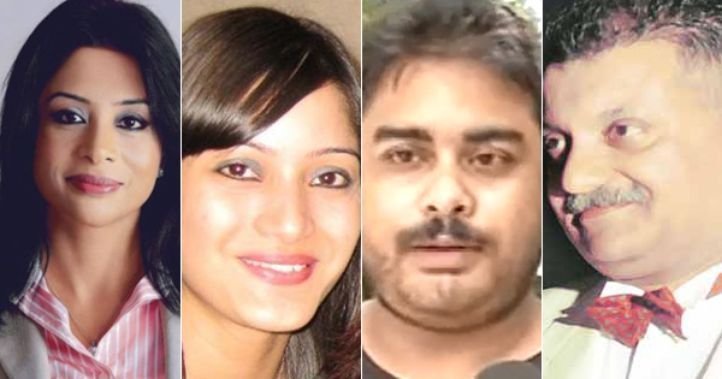 Source | ScoopWhoop
He, however, said he could go to Mumbai only if the police or the government took the responsibility of his grandparents who are yet to be told about Sheena's killing allegedly by Indrani Mukerjea.
To more questions, he said "I was not silent regarding my sister. I had called her phone number many times. I had repeatedly asked Indrani where is my sister Sheena but she did not reply".
"Indrani had asked me to leave my aged grandparents in an old age home in Kolkata and take up a job there. When I refused, she told me that she will stop giving us money for our upkeep. For the last five-six months, she has not sent any money", he said.
Mikhail also claimed that when Indrani came here last time she had wanted him to give his PAN card and bank details but he had flatly refused.
Also, police are still trying to ascertain whether Sheena had herself e-mailed her resignation to Mumbai Metro in 2012, the year she was killed, the inspector said. In June 2011, she got a job with Reliance Mumbai Metro but suddenly stopped coming to work after some time, police said. In the same year, her Facebook account was deactivated.
Sheena was kidnapped from outside the National College in western suburbs. She came here from Assam in 1990s along with Indrani and completed her BA in Economics from St Xavier's College.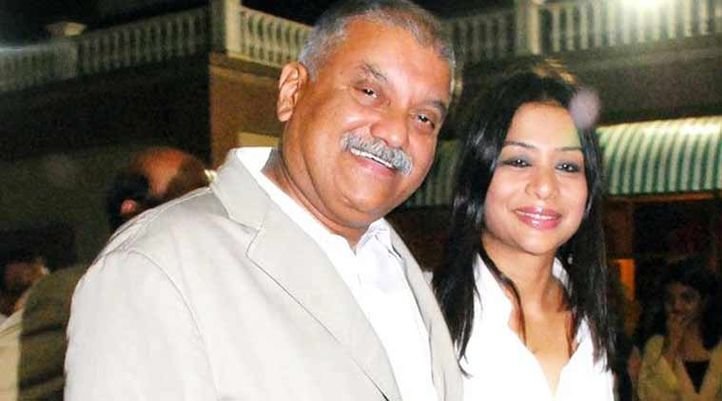 The murder took place on 24 April, 2012, and the body was found by Raigad police on May 23, 2012 Mumbai Police Commissioner Rakesh Maria said. Police had unearthed remains of a decomposed body three years ago after villagers, at Gagode in Pen tehsil, complained of foul odour emanating from the area. According to Maria, the victim was strangulated to death and her body set afire after pouring petrol.
Maria also said that Khanna is an accused in the case.
Police also claimed that the former Star India CEO's wife Indrani was present at the site in Raigad district where Sheena was killed.
As investigators dug deeper into the mystery of the death of the 24-year-old, a complex web of lies and relationships unravelled and it emerged that Sheena was Indrani's daughter and not sister as maintained earlier.
The victim is stated to be Indrani's daughter from an earlier marriage with one Siddharth Das.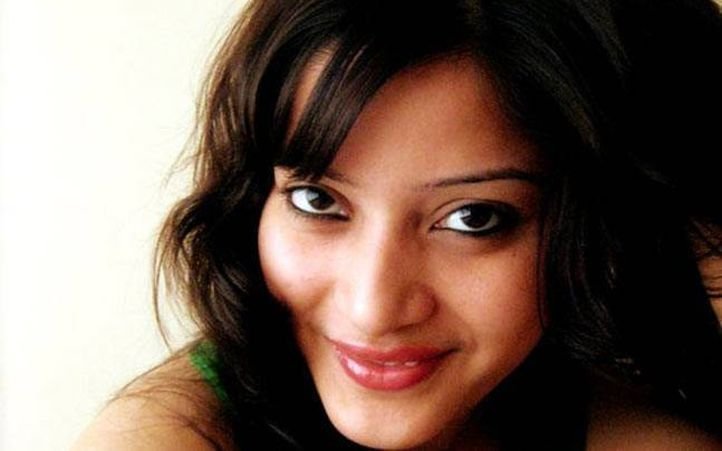 Intriguing claims also came to light that 43-year-old Indrani had introduced her daughter and son to people as her siblings. Peter Mukherjea said he had believed that the victim was Indrani's sister and not her daughter while accused's son Mikhail said Sheena was the daughter and not the sister of Indrani.
"I have no doubt my mother Indrani killed my sister Sheena Bora," he said on Wednesday. He claimed to know the "exact reason" but said that he would not reveal it until his mother confesses to it.
Mikhail said he had not heard from his sister since February 2012 and whenever he inquired about her from his mother she used to say Sheena was in the US. He said Sheena had gone to Mumbai alone since she was doing a job there.
Peter said he would cooperate with investigators in the probe.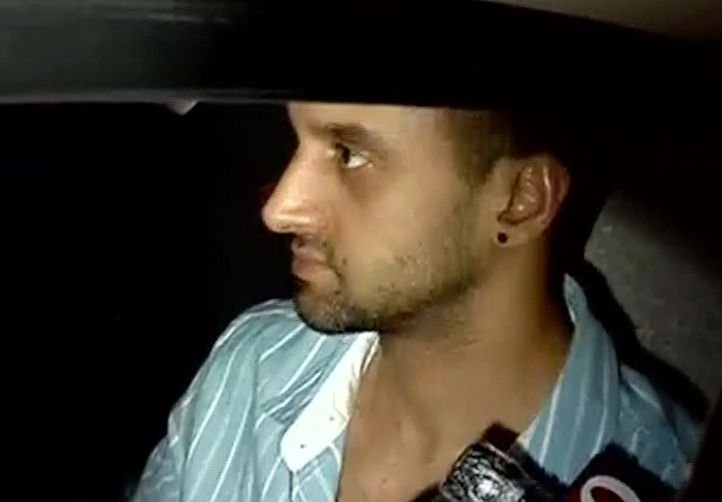 "I have never experienced anything like this before. The news I am getting, the kind of crime that has been committed, I would have never expected… Whatever help, information, police need, I am happy to help them with that. I would be absolutely clear and straight with them and cooperate," he said on Wednesday August 27, the day the case surfaced and made headlines.
Peter said he was unaware that Sheena went missing.
"(Sheena's disappearance) is something I am finding out now. I was told that Sheena has gone to the US. I am not on Facebook, but I was shown these pictures of Los Angeles or wherever she was. I didn't have her contact number. My son had told me 'see, something is not right', but I said her parents may not be happy with it, so she might have moved to the US… that I told him… He (Peter's son) didn't talk to me then."
According to police, the driver of Indrani has claimed that it was Indrani who killed Sheena and was present at the murder spot. As per Maria, on August 21, Khar police had arrested Indrani's driver in connection with an Arms Act case, adding he confessed to the murder and was taken to the murder spot. Mumbai police has also summoned Peter's brother Gautam Mukerjea in connection with the case.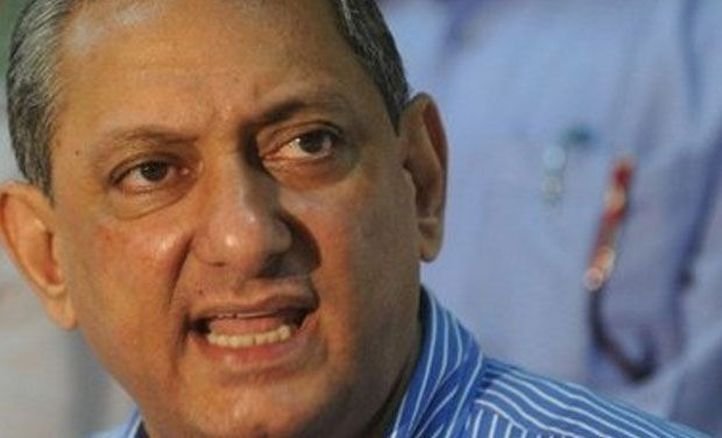 Indrani was arrested by Khar Police on August 25, Tuesday, over her alleged role in the murder of Sheena in 2012. After her arrest, she was produced before Bandra Metropolitan Magistrate court, which remanded her in police custody till August 31. The city police have also seized her passport besides her laptop and mobile phone.
On Thursday, August 27, Media baron Peter Mukherjea's son Rahul Mukherjea was questioned by Mumbai Police for the second time within 12 hours to unravel the complex web of linkages in the Sheena Bora murder case as he was in a relationship with the deceased.
Rahul had reportedly had been in a relationship with the deceased. Rahul was also taken to two flats in suburban Bandra and Khar where he had allegedly spent some time with Sheena when they were seeing each other.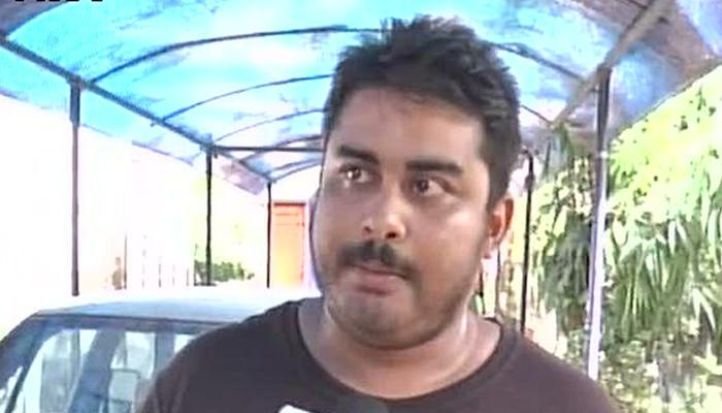 Mikhail Bora, victim Sheena Bora's brother and son of Indrani Mukherjea | Source: TV Screengrab
Joint Police Commissioner (Law and Order), Deven Bharti, said, "We will also seek details from Reliance Metro officials about Sheena's profile, which would give vital information related to the case."
Sheena had taken leave of absence on April 24, 2012, and, while she was on leave, sent in her written resignation, MMOPL had said on Wednesday, August 26, in its statement.
"When Sheena had taken leave of absence on April 24 and was murdered on the same day, then this is very much clear that her resignation letter or email was sent by someone else," said a police officer.
"We would be inquiring with Reliance Metro officials over what reasons were cited in her resignation and did she resign through email or by sending hard copy letter. Did MMOPL officials try to verify the resignation letter and contact Sheena's next of kin to know about her resignation? What did the HR team of Reliance Metro do to make full and final settlement of Sheena's job and what is the current status? These are few queries that we would be putting forth to officials apart from why did Metro not inform it to the nearest police station about Sheena suddenly going missing from her job," the officer added.
Read more: