BBC One's tweet has sufficiently excited many fans, who are eagerly awaiting to watch the fourth season of Sherlock, as it released the first official photo of the upcoming series. Dr. Watson's prominent mustache, like Arthur Conan Doyle, the author of Sherlock Holmes , had perpetually described in his books, was quite pleasantly catchy but Sherlock Holmes' missing pipe was a slight disappointment for those who have been ardently reading the books.
Yes. Before you get too excited, read between the lines. Read that tweet again. They have just released an official 'image' not the official 'trailer'. Do you know why, because chances are there that you have to extend your prolonged patience till 2017.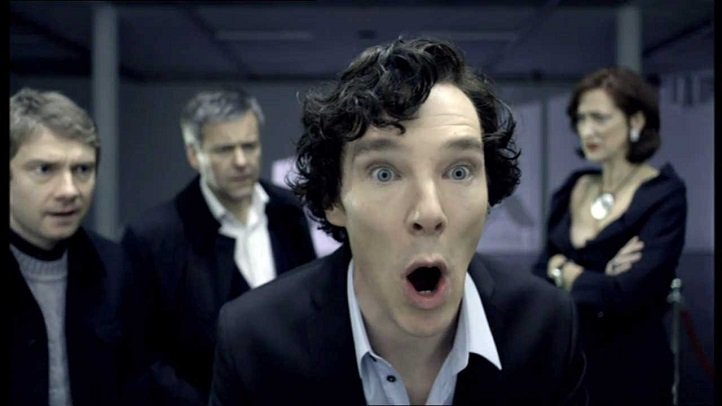 As reported by The Independent , the shooting for the fourth season will begin in 2016, nearly around the spring time. This is reportedly because both the actors, Benedict Cumberbatch and Martin Freeman have been busy on different sets and therefore couldn't schedule suitable date to shoot for Sherlock . While Cumberbatch was busy on the sets of The Imitaiton Game , Freeman was busy with the filming of Captain America: Civil War .
If you cannot wait to watch the reunion of Holmes and Watson, you can always pick up works of Arthur Conan Doyle. Doyle's A Study In Scarlet, will keep you equally 'sherlocked', as you were while watching A Study In Pink , which was the first episode of the Sherlock series.