Actress Shilpa Shetty wrote a heart touching poem paying tribute to her father Surendra Dejoo Shetty. The actress' father died on October 11 due to cardiac arrest, at his residence in suburban Andheri.
"Our Hero, Loving and kind in all his ways…Upright and just to the end of his days…Sincere and true, in his heart and mind…Beautiful memories, he left behind…A link in our family chain is broken…He has gone from our home. But not from our hearts. "We love you Daddy, you have been the best father, husband, friend and soul. May you Rest in Peace," she wrote on Instagram.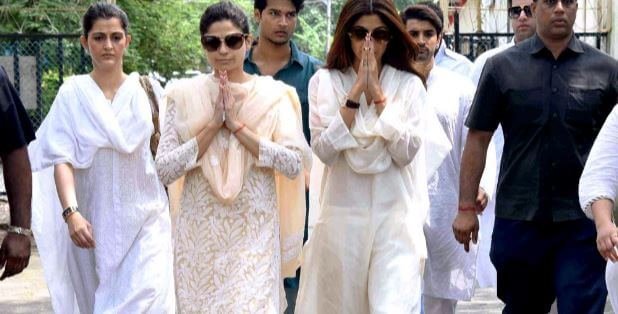 The funeral of Surendra Dejoo Shetty was held in Mumbai yesterday. Several Bollywood celebrities including Akshay Kumar and Abhishek Bachchan were present at the ceremony.