A woman journalist being asked to shift from the front row reserved for media to make way for monks at a function to felicitate Chief Minister Devendra Fadnavis has triggered a controversy with a Shiv Sena leader demanding an apology from the event organisers.
Rashmi Puranik, working as a reporter with a Marathi news channel, was among the first to reach the venue on Thursday April 30, where Fadnavis was felicitated for banning cow slaughter in the state. She occupied a seat in the front row reserved for journalists. However, she was asked to shift behind in the area allocated for women.
Puranik said she was told that women do not occupy front seats in presence of monks, so she had to move behind.
"I argued that this was not a religious function and I was occupying the seat reserved for media," she said.
However, Bachchubhai Shah, of Sri Santacruz Jain Tapagaccha Sangh, which organised the event, said there was no discrimination among castes or men and women in Jainism.
"We believe in the teachings of Bhagwan Mahavir where all living beings are given equal treatment. There is no question of insulting women. We had made seating arrangements for women and it was our request that women occupy those seats," Shah said.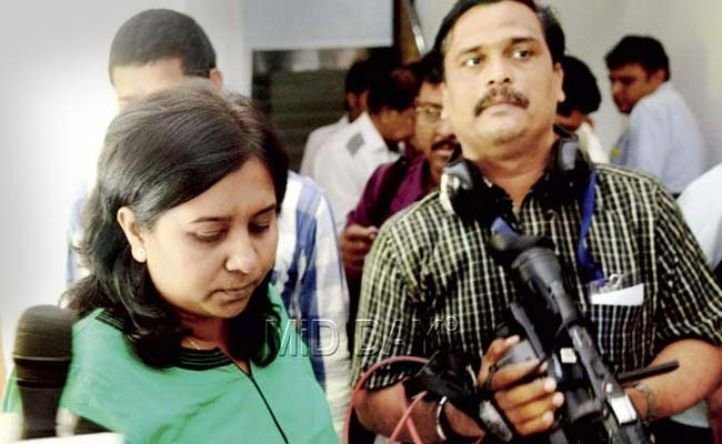 He said the front row seating area was in the middle of the path through which the monks were to walk up to the stage. "So we requested the woman reporter to move," he said.
When Fadnavis came to know about the incident, he said in his speech at the function that discrimination against women was not a good sign for a healthy society.
"We are in the 21st century. We need to work towards a progressive society and this can happen only if women and men are treated equally," the Chief Minister said.
Meanwhile, terming such incidents as "unacceptable", Shiv Sena leader Neelam Gorhe on Friday May 1, sought an apology from the organisers of the event.
Chief Minister Fadnavis had done the appropriate thing by reprimanding the organisers from the dais, and (now) it is upto the organisers to tender an apology," Gorhe said.
Gorhe also said that the religious sect should accept the contradictions within its system and try to change it.
Pointing out that there are different beliefs in different faiths, she said, "In the present times, when religious rites are conducted by women, such incidents are unacceptable" and cited that there are women saints as well.
There are many obstacles and hurdles for women's development in financial sector, social and cultural fields as well as politics, she rued.
"There is an attitudinal, discriminatory perspective in the values of the persons who say that women are not allowed to sit in the front rows. Yesterday's incident was a manifestation of such a mindset.
"We are in an era where we have had woman President, Prime Minister, Speaker and there is 50 per cent reservation for women in grassroots politics…we need to relook at such customs and treat women as equal partners," Gorhe said.