The Punjab unit of the Shiv Sena has offered a Rs 1 lakh award to anyone who dares to slap Bollywood actor Aamir Khan for his recent comments on intolerance in India. Another group, in an outrageous form of protest, has also booked tickets to Pakistan for the actor.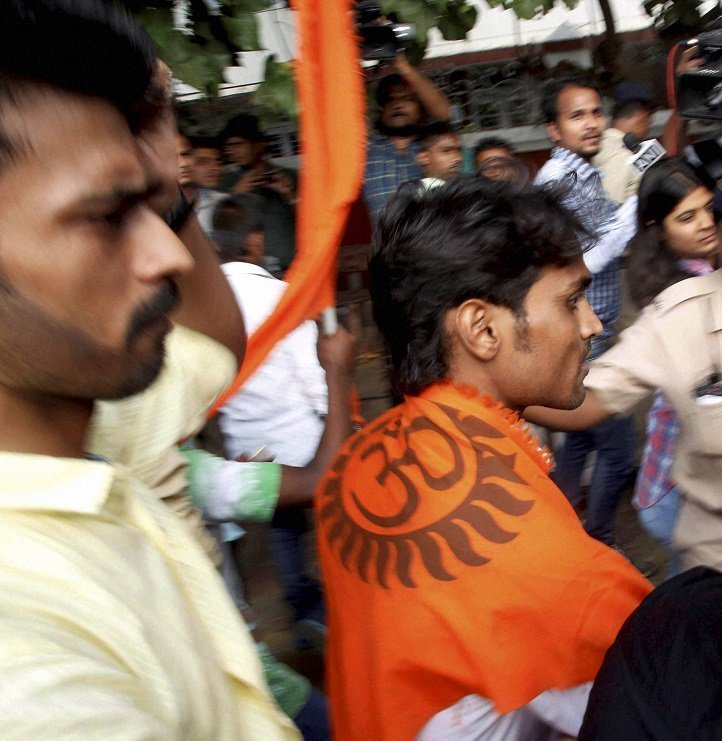 "We give an opportunity to the manager and employees of the hotel and also the team of his film to slap Aamir and get Rs 1 lakh from us," Rajeev Tandon, chairman of Punjab's Shiv Sena party was quoted as saying by The Indian Express .
A large number of protesters also turned at MBD Radisson Blu hotel in Ludhiana, where Aamir is reportedly staying while shooting his upcoming film Dangal .
In another case, one group has claimed to have booked tickets for Aamir, Kiran Rao and his son:
This protest comes despite Aamir Khan's statement on Wednesday in which he stood by his controversial statements.
Earlier, the Shiv Sena in an editorial in its mouthpiece Saamana , had said, "This Ranchhoddas should explain in which country is he going to live. Speaking of leaving the country is a language of treachery. Leave whatever glory this country has given you, here only. Only Aamir knows why he wanted to leave the country and why did he take his filmy wife's remarks so seriously. Those who don't feel that India is their own, should not speak of patriotism and of Satyamev Jayate (referring to Aamir's popular TV show).