Highlight
Days after the report on rising Muslim population in the country that raised a concern especially among the right wing groups like Vishwa Hindu Parishad and Shiv Sena, Agra unit of Shiva Sena has decided to tackle the matter by rewarding Hindu families.
An amount of Rs 2 lakhs as reward has been announced for every Hindu family which has five children. Considering the plummeting figures of Hindu population in the recent census, the Sena unit has introduced the reward system.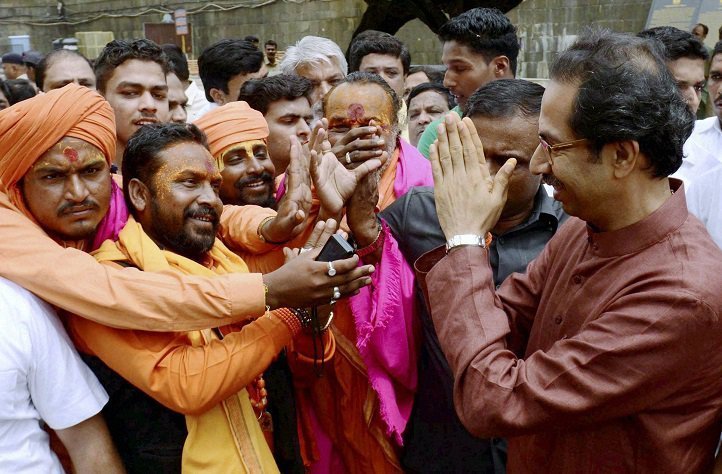 District Chief of the Shiv Sena, Veenu Lavania, announced the reward on Friday, August 28. "Each family that has five kids between 2010 to 2015 will get Rs 2 lakh. The parents will need to furnish birth certificates from the municipal corporation, he added. Shiv Sena has also expressed concern over the growing Muslim population. They demanded a uniform civil code and an end to the system of 'several wives per husband'.
In 1952, India was the first country in the world to launch a national programme, emphasizing on family planning in pursuit of stabilizing population. The sole aim of the programme was to reduce birth rate in the country.
The slogan Hum Do, Humare Do was once intended to create awareness among the people but apparently Shiv Sena workers have made it Hum Do, Humare Paanch as a solution to the rising Muslim population while completely leaving aside the larger concern that is rising population.
Read more: