Weeks after the Election Commission expressed displeasure over senior leader Sanjay Raut's comments on voting rights of Muslims, the Shiv Sena on Tuesday, June 2, said all Muslims who consider India their motherland should be given all citizen rights.
"All Muslims who consider India as their motherland and those who are ready to sweat it out for the development of the country are our brothers and they should be given all the rights as citizens of India," the Sena said in an editorial in its mouthpiece 'Saamana'.
The Sena also said it was wrong on part of a business house to deny job to a young man, named Zeshan Khan, for being a Muslim and took a swipe at the Adani Group for offering him a job in the company for "publicity."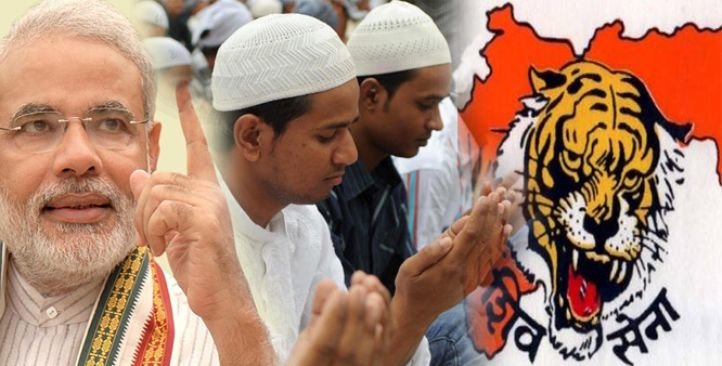 "Recently it came to light that a youngster was denied job for following a particular religion. If this is true, it is highly condemnable…," the Sena said.
"It was a golden opportunity for the Adani group in the name of Zeshan to provide employment to him. This company is known to be close to (Prime Minister) Narendra Modi and he had recently spoken about equal opportunities to all irrespective of religion. The company got good publicity in the name of Zeshan," they said.
If a person should not be given reservation and financial perks for following a particular religion, it is also equally important to ensure that injustice is not meted out to the person in the name of religion, the Sena said.
Citing the company's response after offering a job to Zeshan, the Sena said, "The spokesperson of the company said the company does not look at religion but at the capability of an individual before offering jobs. If that is so, there are lakhs of MBA graduates who are looking out for jobs. But no one comes forward to help them," the Sena said.