This is Shobhaa De. Most people pretend to know who she is.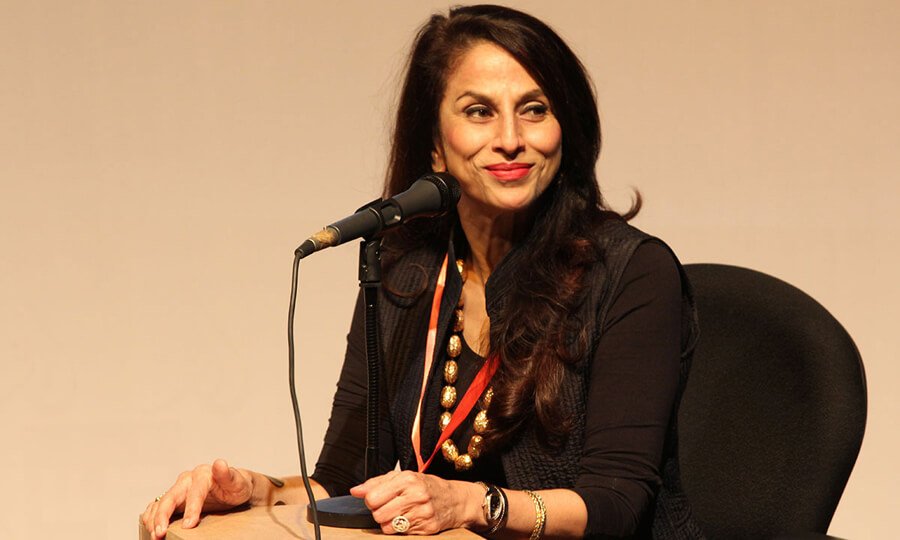 That is probably because they remember her from the war of words she had with Sonam Kapoor 6 years ago.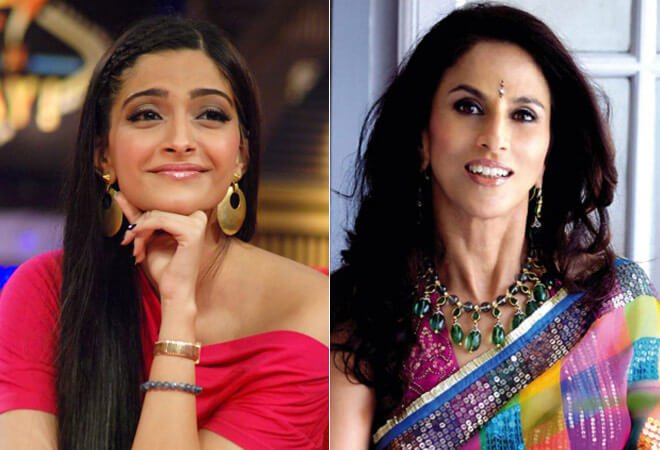 A lot of people, however, know her because recently, she tweeted a scathing and totally unnecessary comment about India's Olympic athletes who have been practising for months to bring home the glory of an Olympic medal.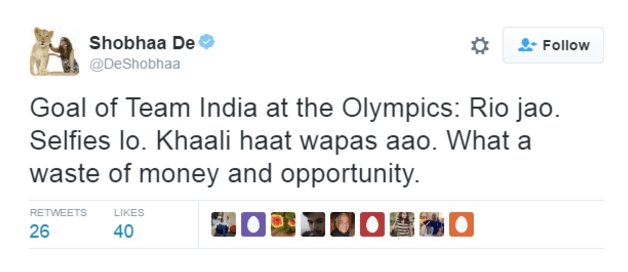 It's hard to tell what reaction she was going for, but Twitter rained down on her with disapproval.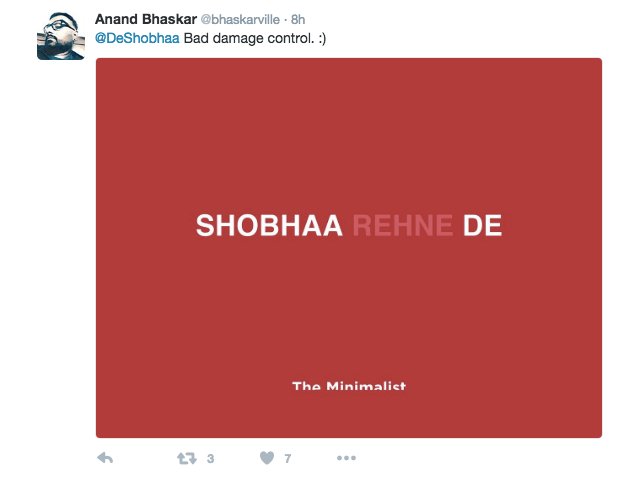 Normally, a person would apologise. But Ms. De being different from the crowd, decided instead to take a complete detour on her words.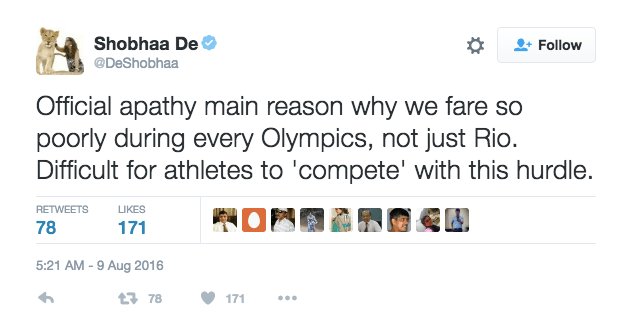 Reminds us of the time Haider introduced us to the new meaning of 'chutzpah'.