In an unbelievable and extremely rare case, 40 knives were removed from the stomach of a 42-year-old man by a team of doctors at The Corporate hospital in Amritsar.
As shocking as it sounds, the ultrasound report of police head constable Jarnail Singh (name changed) showed an inflation in his stomach. An endoscopy and a CT scan revealed that he had a bunch of metallic knives inside, Dr. Jatinder Malhotra informed The Times of India.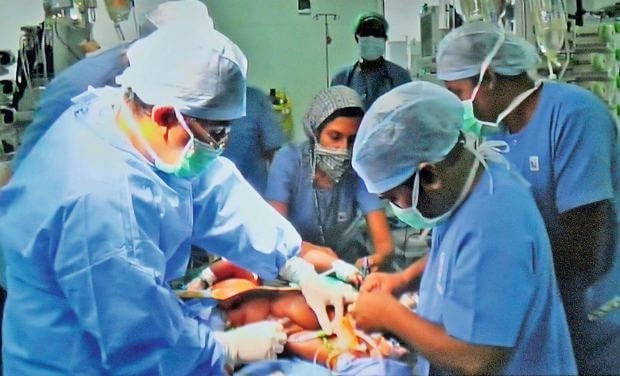 Jarnail had been suffering from some sort of a psychological problem, after which he swallowed 40 knives of different sizes over a period of two months.
According to a News18 report, the matter came to light after the victim met the doctors complaining of low appetite, weight loss and stomach pains.
The operation was conducted by a team of surgeons, physicians and critical-care doctors that included Dr. BB Goyal, Dr. Rajinder Rajan, Dr. Arti Malhotra and Dr. Anita besides Dr. Malhotra himself.
Jarnail's stomach was filled with a few opened knives, some rusted & broken, while a few were lying closed.
"In my 20 years of practice, this is the most dreadful surgery I have ever seen or done," said Dr. Malhotra, adding that the head constable's condition is stable now.
Feature image source: Twitter