On the eve of the last day of polls in Uttar Pradesh, the capital city of Lucknow is witnessing a major anti-terrorist operation, with officials from the state's Anti-Terrorist Squad engaged in a stand-off with a suspected terrorist, holed up in a safe house in the city's Thakurgunj area. 
The police started the search operation today afternoon based on a tip by central intelligence agencies, NDTV reported, with the state's police chief Javed Ahmed, confirming that there indeed was an ongoing shootout.  
According to reports, the suspected terrorist, Saifulla, had links to the recent Bhopal-Ujjain train blast which took place early today morning, leaving at least nine people injured. 
At first the operation was led by police teams, but was soon joined by elite commandos, allegedly after shots were fired at the policemen from inside the safe house in question, Times of India reported. The ensuing gun battle lasted at least 30 minutes. 
Police have evacuated and cordoned off the residential neighborhood in question, and at least 20 commandoes are currently involved in the ongoing operation. 
According to a report in India Today, the operation is in its last phase, and the security officials have already stormed the house the suspect has been holed up in. 
The ATS is using tear gas to draw the suspect out. 
Additional Director General (law and order), Daljeet Choudhary said that the suspect may be armed and from Lucknow itself, adding that though the police hope to catch the suspect alive, nothing can be said at his point. 
Related Movements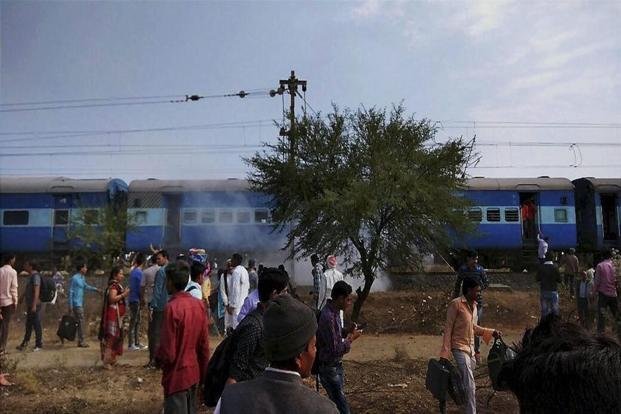 According to the India Today report, the Bhopal train blast was carried out by a US-based module of ISIS, and that a total of five suspects have been identified.
After  receiving the intelligence tip-off, UP police sent out two teams, one to Kanpur and one to Lucknow. One suspect was nabbed from Kanpur, while the other is holed up in Lucknow. 
Feature Image Source: PTI