In yet another case of a shootout in a college campus in the United States, a gunman walked into a southwestern Oregon community college, opened fire, killing nine people and wounding seven.
The tragic incident which happened on Thursday, October 1, at Umpqua Community College in Roseburg has been termed as one of the most deadliest attacks in the US because of its thriving gun culture violence.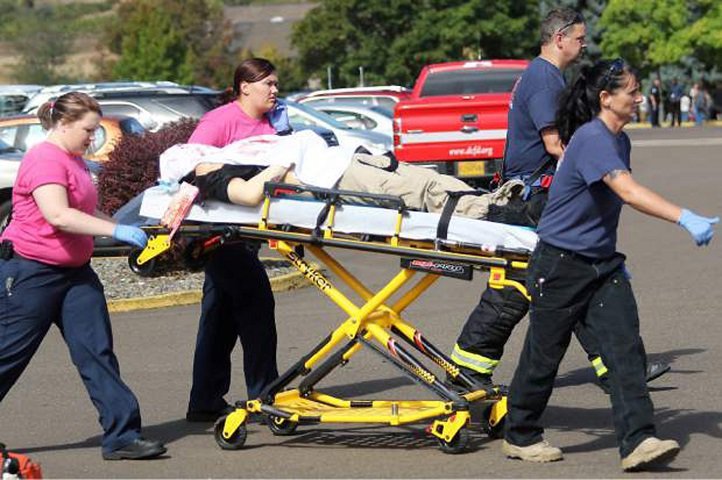 First responders transport an injured person following a shooting incident at Umpqua Community College in Roseburg, Oregon
According to witnesses, the suspect fired dozens of shots into a classroom full of students. He also ordered cowering students to stand up and state their religion before spraying the classroom with bullets. He was, however, killed in a gun battle with two police officers at Snyder Hall inside the campus. Three handguns and a 'long gun' belonging to him were recovered from the scene. Three of the wounded civilians are hospitalised in a critical condition.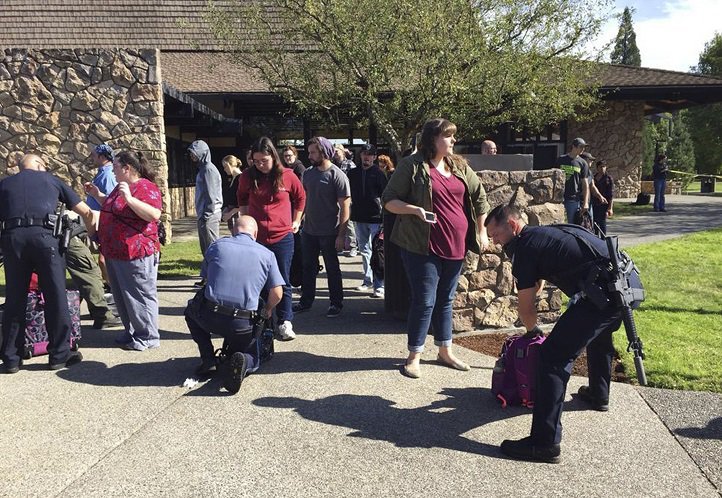 Police officers inspect bags as students and staff are evacuated from campus after the incident
The killings have yet again ignited the debate on gun control in the United States, where ownership of firearms is protected by the Second Amendment of the US Constitution.
President Barack Obama, who has always been an active proponent of demand for gun control said, "Somehow this has become routine. The reporting is routine. My response here, at this podium, ends up being routine. We've become numb to this. We collectively are answerable to those families who lose their loved ones because of our inaction," he added.
(All images sourced from Reuters)