UPDATE: Delhi government has slapped a show cause notice to Ryan International school following a report that the school was allegedly forcing its staff and students to join the Bharatiya Janata Party (BJP). The school has to file a reply in the next three days and a probe has already been initiated against it, Firstpost reports.
Meanwhile, here's what Grace Pinto told Firstpost :
"The allegation is baseless. The propaganda is to bring disrepute to the institution. Yes, the membership drive was launched within the campus but it was absolutely voluntary. No one was forced to do so. Additionally, the management never asked students and parents to join the BJP."
We attempted to contact a teacher at the school, who hung up on us when we asked her about the controversy.
Please write to us here, if you have any inputs on this issue: news@scoopwhoop.com
___________________________________________________________________________
(Here's the story we carried on March 18)
Here is the 'Believe it or Not' story of the day. Despite being a prominent school that has branches all over India, Ryan International has done the unthinkable. They asked their teachers and students to join the Bharatiya Janata Party (BJP), Huffington Post reports.
A form was circulated amongst the staff and students which demanded them to register with BJP. Not just that, "Every staff member, from school gardener to senior teachers, was asked to get 10 members. Forms of the BJP membership were distributed and party's toll-free number was sent through WhatsApp," a Ryan staffer told The Times of India .
Meanwhile, the school's Managing Director Grace Pinto has claimed that the membership drive is "absolutely voluntary". Pinto's role in this? She has recently been appointed the national secretary of BJP's Mahila Morcha, TOI confirms. Ah.
How "voluntary" is the drive though?
"Our March salaries were delayed and the administration staff has been asking us to give the forms, duly filled, back to them so that our salaries can be disbursed," said a teacher working with Mayur Vihar branch of Ryan, Huffington Post reports. So very democratic, isn't it?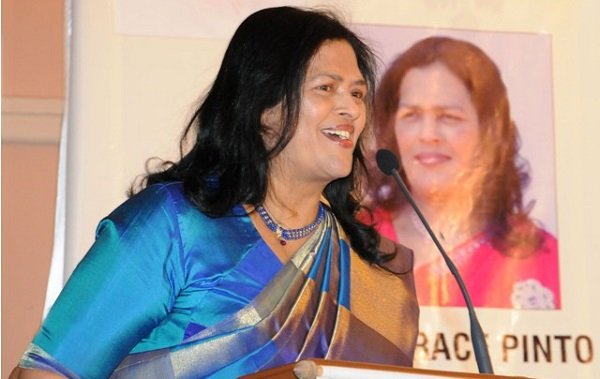 Ignore messages from this toll free number, folks: 18002662020. Especially if you have anything to do with Ryan International.
So much for education.