Ten-year-old Shubham Jaglan has created history by winning his second consecutive world Golf title in two weeks. On July 23, he won the International Junior Golf Association (IJGA) World Stars of Junior Golf event in Las Vegas.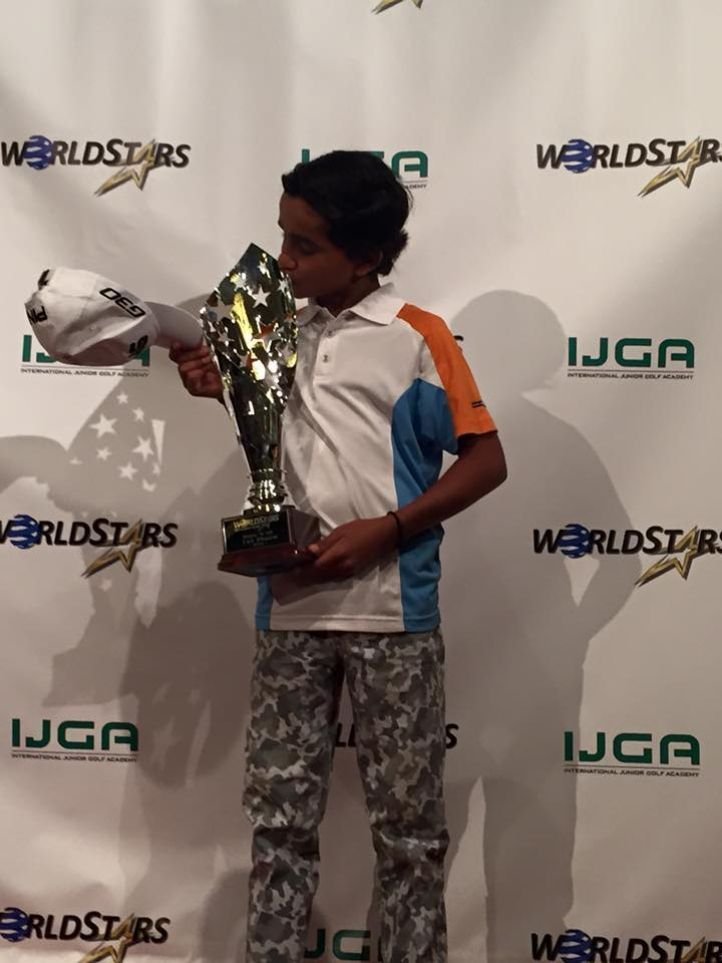 The young boy from a humble family of milkmen from Haryana, has certainly come a long way. At the tournament he shot a three round score of 106 winning by a five-stroke margin. He beat two Americans Justin Dang and Sihan Sandhu and Thailand's Pongsapak Laopakdee for the Boys 9-10 year category title at the Angel Park.
Only a few days ago, on July 19, Jaglan clinched a one-stroke win at the Junior World Golf Championships at the Welk Resort Fountain Course in California.
This junior golfing master is sure to make India extremely proud.