Sierra Leone released its last confirmed Ebola patient from hospital on Monday, August 24, and began a 42-day countdown to being declared free of the virus, medical sources said.The world's worst known Ebola epidemic has raged in West Africa for more than 18 months, infecting more than 28,000 people and killing more than a third of them.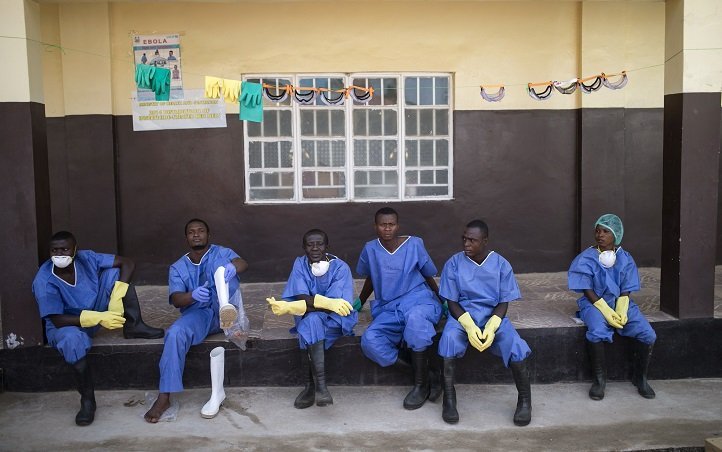 Ebola health workers rest outside a quarantine zone at a Red Cross facility in the town of Koidu, Kono district in Eastern Sierra Leone December 19, 2014.
Sierra Leone confirmed its first case in May 2014 and has since recorded the highest number of cases in the region, although neighbouring Liberia has suffered more fatalities.Adama Sankoh, 35, responded well to treatment and received her second negative test result on Sunday before her release the following day, which was marked by a ceremony attended by President Ernest Bai Koroma. Medical staff celebrated and Ebola survivors held up signs of praise to Koroma at the International Medical Corps treatment centre in the city of Makeni 140 km (87 miles) east of Freetown.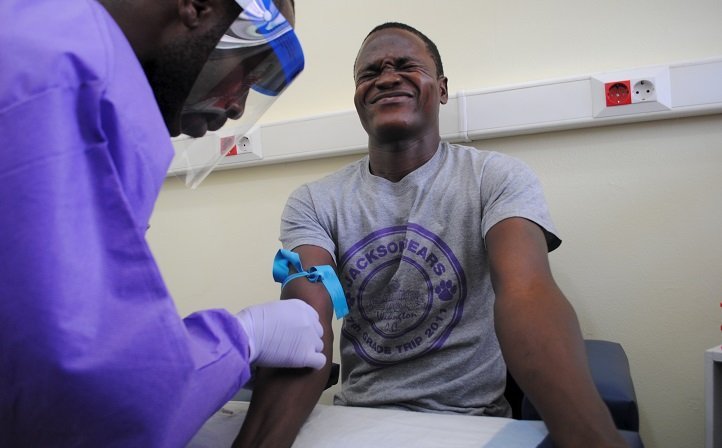 The blood of a survivor of the Ebola virus is extracted as part of a study launched at Liberia's John F. Kennedy Hospital in Monrovia, Liberia, June 17, 2015.
"…Today is without doubt a day for celebration and reflection on the thousands of lives lost during this devastating crisis," said Sean Casey, regional director for the International Medical Corps West Africa Ebola response.
Sankoh is thought to have caught the virus from her son who was a victim of the last known transmission chain in the country in the northern village of Massessebeh. The entire community of more than 500 people was quarantined for three weeks as a result to contain the infection.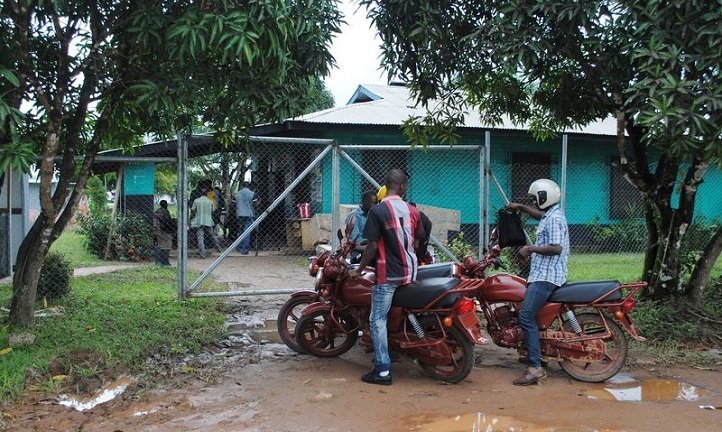 A view of the quarantine clinic in the Unification Town community where 17-year-old Abraham Memaigar, one of two persons confirmed to be infected with the Ebola virus, was treated in Nedowein, Liberia, July 1, 2015.
During the course of the epidemic, the outbreak has ebbed only to flare back again. Liberia was declared Ebola-free in May but a fresh cluster of cases appeared nearly two months later.
Scientists say sexual transmission is the most likely explanation for the resurgence in Liberia since the virus can live on in semen beyond the usual 21-day incubation period.