In the aftermath of 9/11, the racial profiling of people from the Middle East and south east Asia was on the rise, but incidents of Sikhs being identified as terrorists because of their beards and turban were reported regularly from the US. In the following years, as Islamophobia was discussed widely the Sikh community faced discrimination in different parts of the world and the turban has been a point of debate a number of times.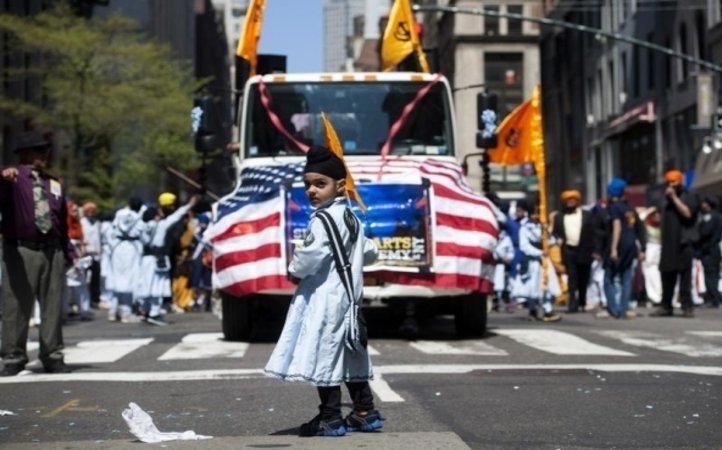 The news of a Sikh man removing his turban to help an injured child

made headlines earlier this year, but an incident from Maryland in the US has come across as a shocking reminder of a prejudicial mindset.
A Sikh man named Parampal Singh Ghai and his father stopped at the Nathan's famous outlet in Aberdeen Maryland for some snacks and ordered Apple Pie among other food items.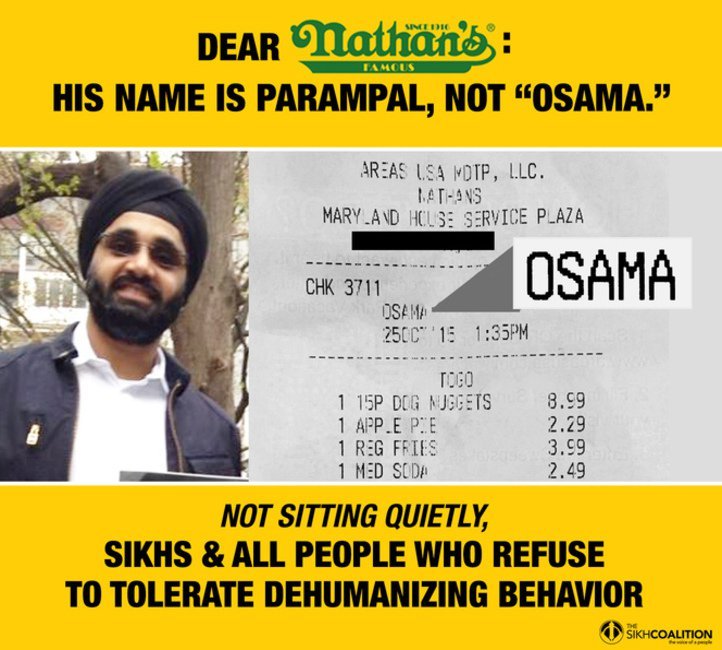 While waiting for his food he noticed that the Nathan's employees calling people by their names, while the cashier did not ask Parampal his name.
What Parampal discovered upon checking his receipt shocked him beyond belief – his name was mentioned as 'Osama' by the cashier.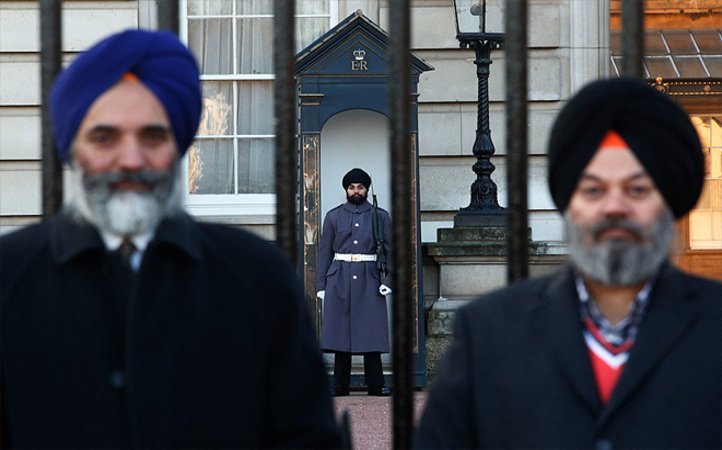 On confronting the cashier for the calling him Osama, all Parampal got in response was an audacious smirk, while another employee and a customer laughed at Parampal.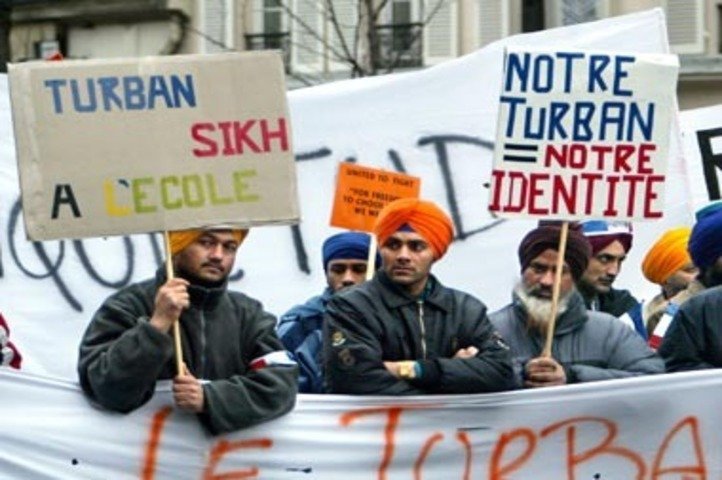 Appalled by the humiliation, Parampal returned his food and is considering legal action against the outlet and its employees.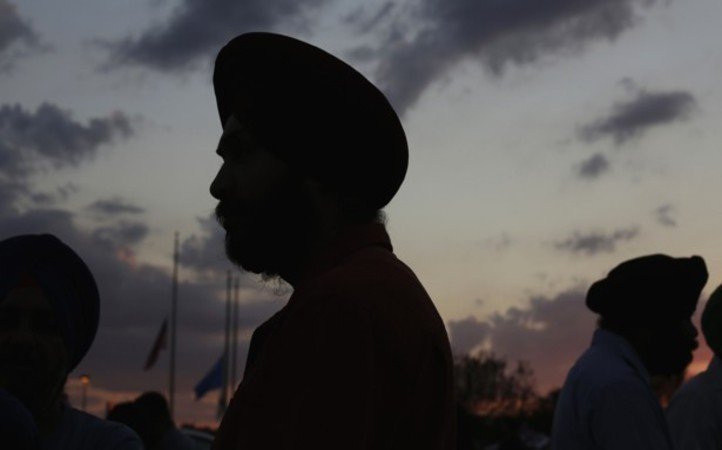 Although the matter has been taken up by

the Sikh Coalition

, the outrageous behaviour of the cashier is just another one in a series of incidents of racial profiling and harassment that the Sikh community is subjected to.