Sikkim's Sumitra Rai becomes the state's oldest voter at 107 years of age as she casts her vote today.
She was on a wheelchair when she reached the polling station at Kamrang Secondary School in South Sikkim's Poklok Kamrangand.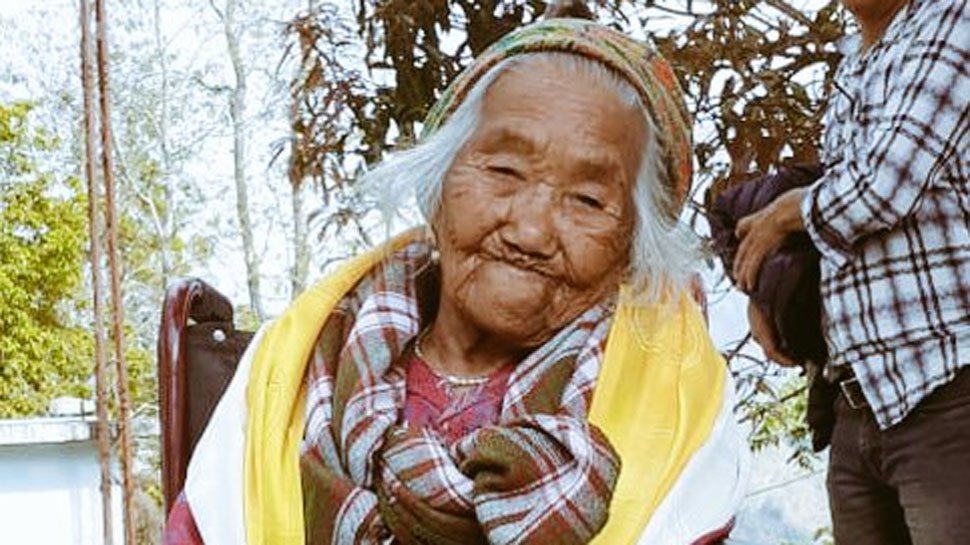 After casting her vote, Sumitra took some time out to pose with her voter ID card.
Around 14.21 crore people casting their votes today, as the first of the seven phases of Lok Sabha elections starts.