If you have to survive in Bollywood, you better don't get into the bad books of superstar Salman Khan. 
And singer Arijit Singh's latest move is testimony to that.
No one knows why, but singer Arijit Singh just posted a heartfelt apology to Salman Khan on Facebook, literally begging the actor to retain a song sung by him in Sultan.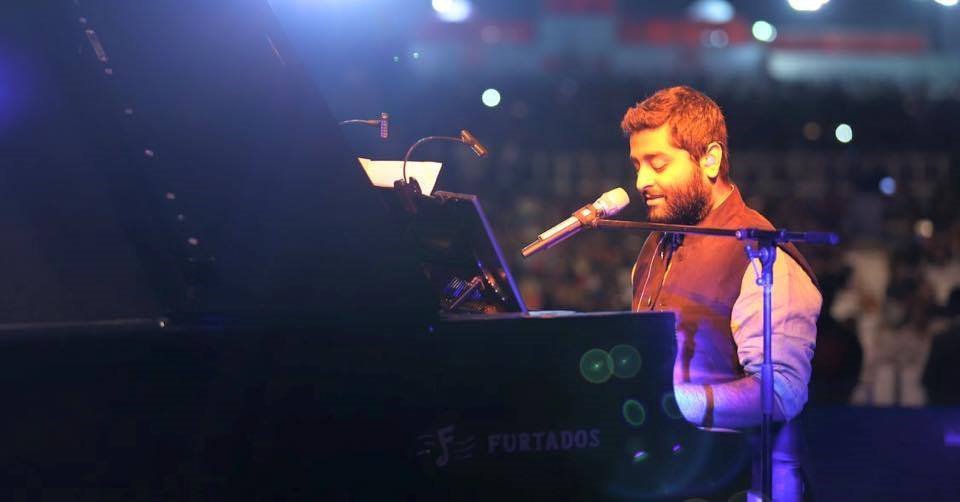 The talented singer said in the letter that he unintentionally rubbed the Sultan star in the wrong way. The public's guess is that some gesture by Arijit Singh offended Salman at a recent concert so much so that he allegedly got another playback singer to record the song for his upcoming film Sultan. The letter itself didn't reveal much details of the rift though.
In the open letter, Arijit pleaded Salman to retain his version of the song.
Read the FB post here: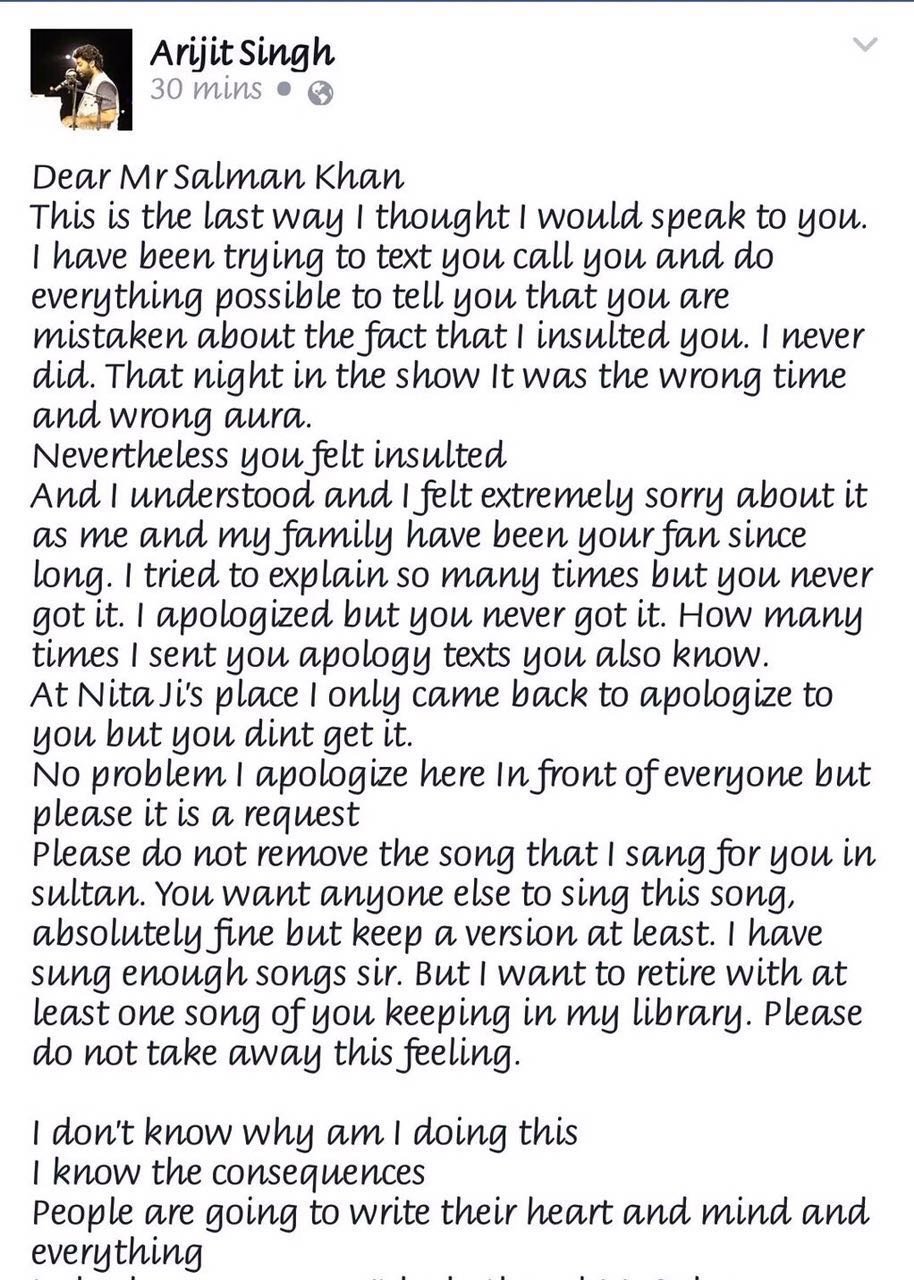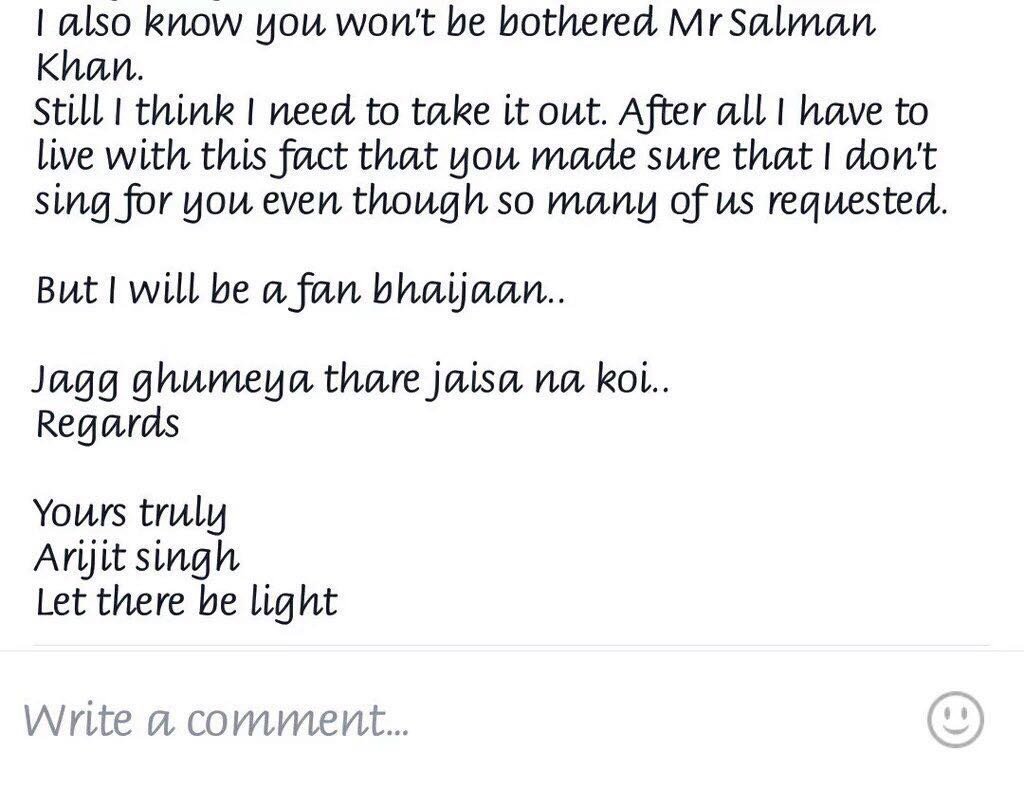 Curiously, Arijit deleted the post within an hour, and this is what lingers on his profile now. 
It's been almost nine hours since the first post, and nothing has been heard from Salman Khan yet.
Well, whatever it is, the ambiguous incident only comes as a silent warning to fledgling artists that if they want to prosper in Bollywood, they better not mess with the stars. 
We're still unsure why Arijit made such a desperate move and what could have been the reason behind this rift. The only evidence we were able to gather happened two years ago at an award function where Salman mocked Arijit for his song Tum Hi Ho. But then there was no rant from Arijit on that experience back then.
Now waiting for someone to give us a heads up on what could have possibly gone wrong here.