Six people have been found alive under the avalanche that hit an Italian mountain hotel almost two days ago and rescuers are working to free them from the snow, fire brigade spokesman Luca Cari said on Friday.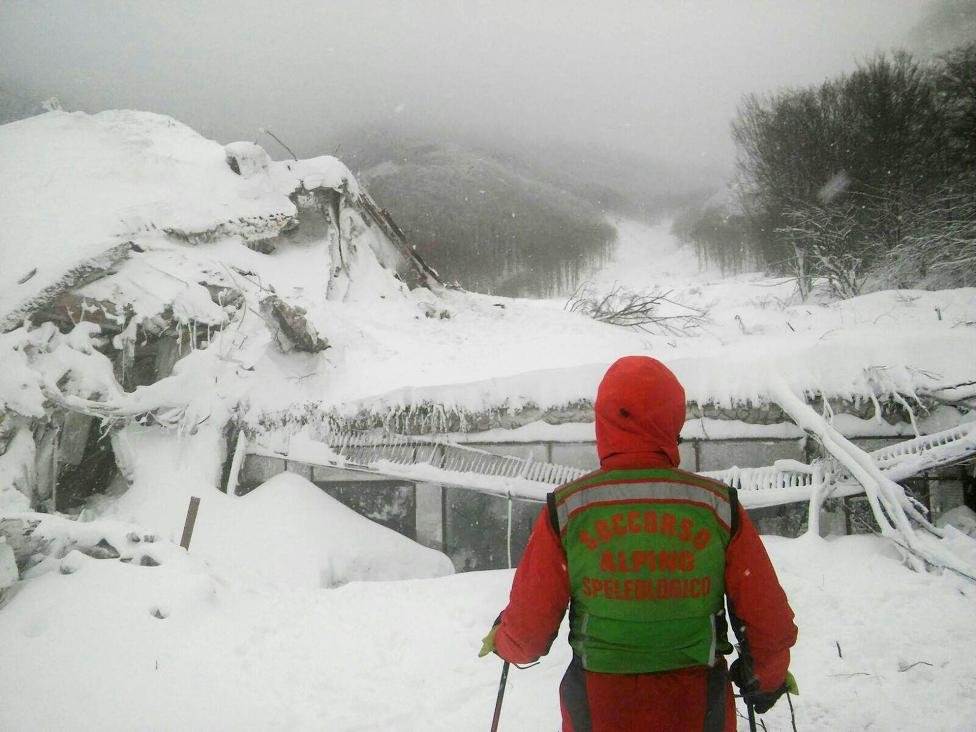 "They are alive and we are talking to them," said Cari told Reuters by telephone, speaking from the scene.
Up to 30 people were reported missing after the avalanche destroyed the hotel in central Italy on Wednesday afternoon. So far two bodies have been found and Italian media said two other bodies had been located.