Policemen refusing to file an FIR against a complaint might not be a new occurrence. But it seems the police messed up with wrong people in Odisha's Haldipada slum area.
On Monday, June 10, a group of slum dwellers in Haldipada, which comes under the jurisdiction of Laxmisagar police station, thrashed several policemen including Inspector-in-charge (IIC) of the station and a Sub-Inspector (SI) for allegedly refusing to register an FIR.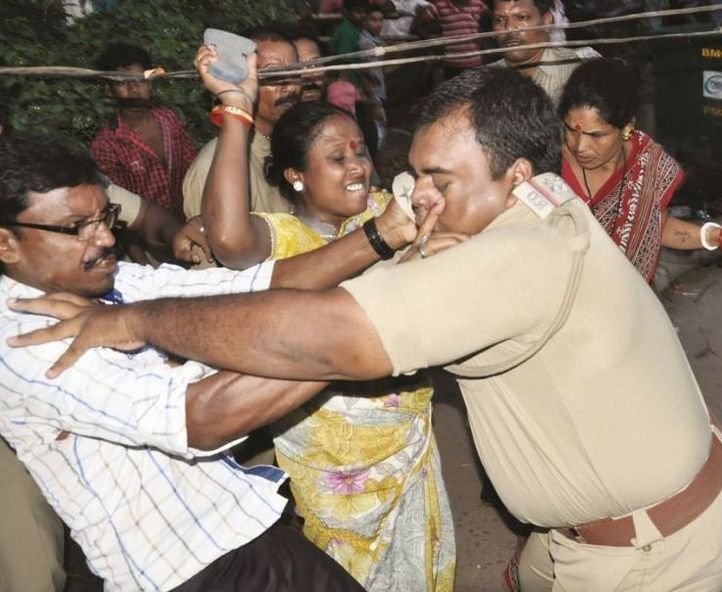 As it turns out, according to reports , the matter turns out to be an internal feud over a slum dweller, Santosh Jena's extra-marital affair with a girl of the same locality. However, when the family of girl came to know about the her pregnancy, the girl's parents rushed to Laxmisagar police station to file an FIR against Santosh.
As per family, the police did not entertain their complain. But the real drama was yet to begin.
Apparently, the reports of her husband's extra-marital affair with a girl left Santosh's wife fuming.
Reports say slum residents tied Santosh and thrashed him mercilessly when he tried to set his wife on fire by throwing kerosene all over her body.
But this time, police was swift in its action. While the policemen were rushing to rescue Santosh from the wrath of slum residents, they had to face the anger of slum dwellers leaving several of them injured.
In the ensuing chaos, the mob also pushed a couple of cops into a drain.
Two platoons of force were deployed in the area after the incident and the situation is said to be under control, the police said on Monday.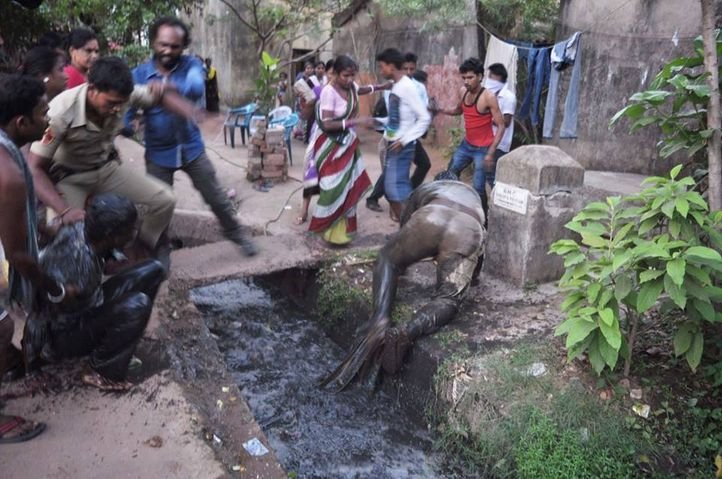 Police has arrested a woman and registered a case against 25 people allegedly involved in the attack.
As of now, there's no news of what happened to the girl and what's the condition of Santosh's wife. But the incident raises certain important questions:
Why did the police refuse to file an FIR against Santosh?
Why, then, did they rush down to save him, at a time when police is too incompetent to register an FIR?
Is he enjoying some political patronage? Or is the police under pressure?
The larger question remains will the girl ever get justice? And what happens to Santosh's wife?