Union HRD Minister Smriti Irani escaped with minor injuries after her car hit a vehicle from her cavalcade on Yamuna Expressway late tonight.
A man, who was riding a motorcycle, was killed in the chain of collisions which had led to a huge pile up of vehicles on the highway.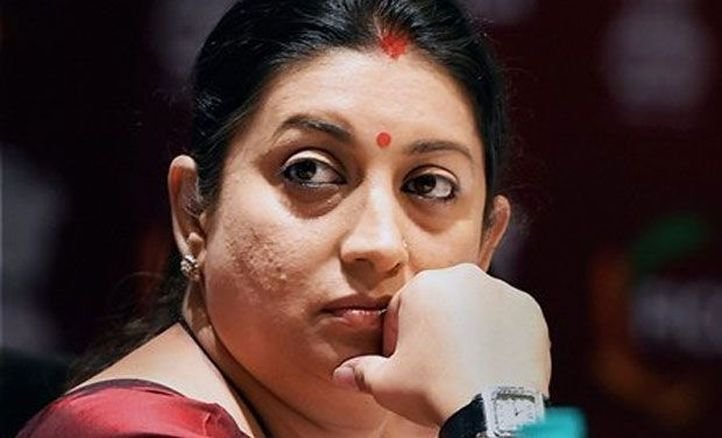 Irani was returning from Vrindavan after attending a convention organised by Bharatiya Janata Yuva Morcha when the accident took place.
Sources said the pilot vehicle in Irani's cavalcade rammed into another vehicle, which had met with an accident on the expressway. Her car then rammed into the pilot vehicle after failing to control its speed.
She escaped with minor injuries on her left arm and leg, but was not hospitalised, the sources said.
SSP Rakesh Singh said that a motorcycle-borne man was killed during the collision, adding the real cause of death will be known after an inquiry into the chain of events.
"The victim has been identified as Ramesh, a doctor from Agra, who died on the spot, while his father and sister who were riding pillion were injured," Singh said.
The couple in the car where also injured and have been sent to hospital, he said.
Irani, in a series of tweets, said, "For all enquiring re my accident- I'm fine. Thank you for the concern and wishes."