Union Minister Smriti Irani found herself in a hot spot when her remarks that women in the country are not told "what to wear, whom to meet and where to go", drew voices of dissent from an audience she was addressing.
"In India, I don't think any woman here is dictated what to wear, how to wear, whom to meet, when to meet….I am of the opinion, I don't think anybody is dictated here, you are not told," she said while interacting with American journalist Tina Brown at an event in New Delhi.
As many from the gathering vociferously disagreed with the Human Resource Development Minister's remarks, Ms Brown drew her attention to it.
Putting up a brave front, Ms Irani responded, "Are you told? I am sorry. I am not. My apologies ladies."
Backing her remarks, Ms Irani said she did not come from a celebrated family but an absolutely lower middle class family which told her to determine her own future.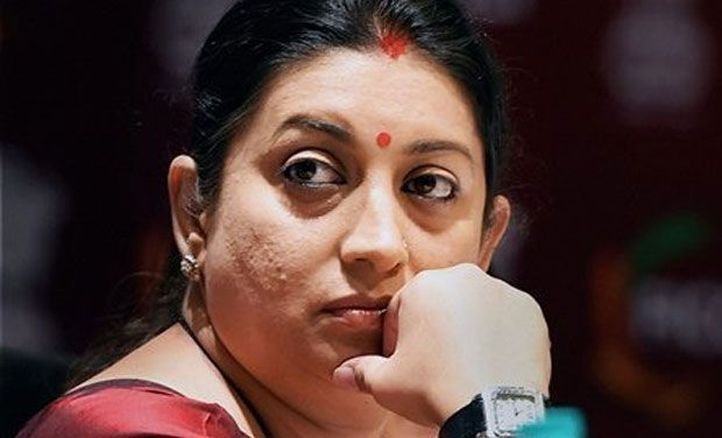 The minister, however, admitted that there were challenges "which everyone has to face". Asked about the debate on intolerance, Ms Irani said that "India is aware of its challenges but is also adept in handling those challenges through rule of law." She emphasised that the country is secular where oath, even at the highest level, is taken on Constitution and not any religious book. Ms Irani was also asked by Ms Brown about her earlier criticism of Prime Minister Narendra Modi and what made her change her stance later. "I think I am a living example of Mr Modi's capacity to forgive. I am a living example of Mr Modi's capacity to recognise talent and to reason," Ms Irani said. She said that in 2004 when PM Modi met her, he told her to not to judge him through newspapers articles but by his work.
But the best comment probably came from the Deccan Herald .