Union Minister Smriti Irani recently revealed that she had posted a selfie of her daughter on her Instagram account, but then deleted it. Apparently, her daughter begged her to remove it, claiming that a student in her class was making fun of her for it.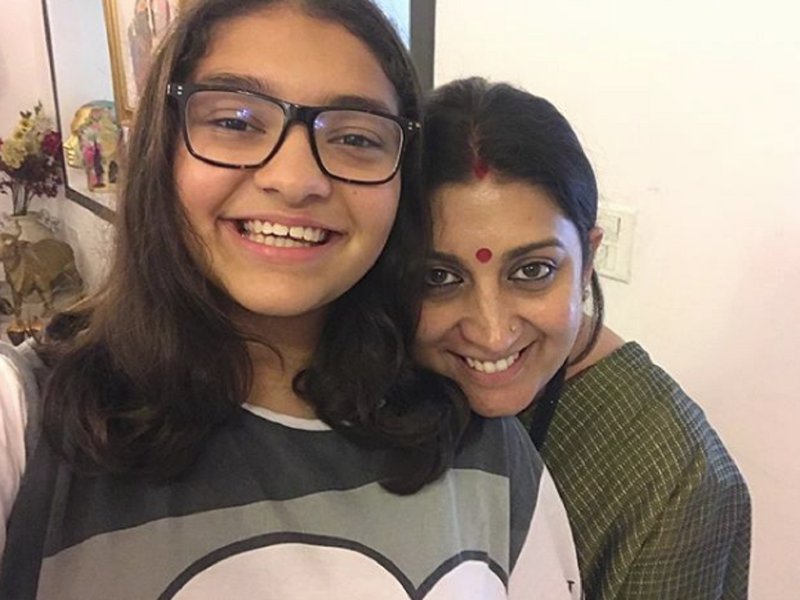 However, soon after removing it, she posted it again with the bully's name, stating that deleting the picture just supported the bully's behaviour. She then went on to list all of her daughter's accomplishments. See the post below.
Her actions were lauded by TV actors such as Maniesh Paul and Jaswir Kaur, who commended her for not giving in to a bully and for supporting her daughter. Others on the internet also joined in.
The tactic to "Bully" is serious "Cowardice" and is a Huge issue in schools that goes unnoticed I'm glad this is out in the open. No one, I repeat no one should tolerate being Bullied you keep quiet once you've empowered them forever! Go Zoish Go Girl@smritiirani https://t.co/dIPymQILOh

— Vani Tripathi Tikoo (@vanityparty) June 22, 2019
However, others pointed out that naming and shaming a school kid when you have millions of followers is extremely problematic, and that she could have handled the situation in a different way.
So Yale graduate @smritiirani decides to teach a kid who apprently bullied her daughter by naming him in social media post. FFS she is a union minister with millions of followers on social media https://t.co/Q1y1QwEFi8

— Think QuestionEvolve (@Maila_Kameez) June 22, 2019
WCD Minister @smritiirani *publicly names* daughter's allg bully
1. She names & shames a minor
2. Given her political /SM clout, she exposed minor to abuse & danger
3. Bullying shud be tackled at school level
4. Cud've supported her child w/o naming bully
https://t.co/MxTmMmpVHg

— Chirpy Says (@IndianPrism) June 22, 2019
So while people are celebrating her for fighting against bullying, they are also concerned with the way it is being done, considering the student is a minor.