Have you heard that Virat Kohli is in great form? That he has made over 900 runs in one IPL season? That he has over 1500 runs in T20 since 2016 began?
Good. You were not living under a rock then.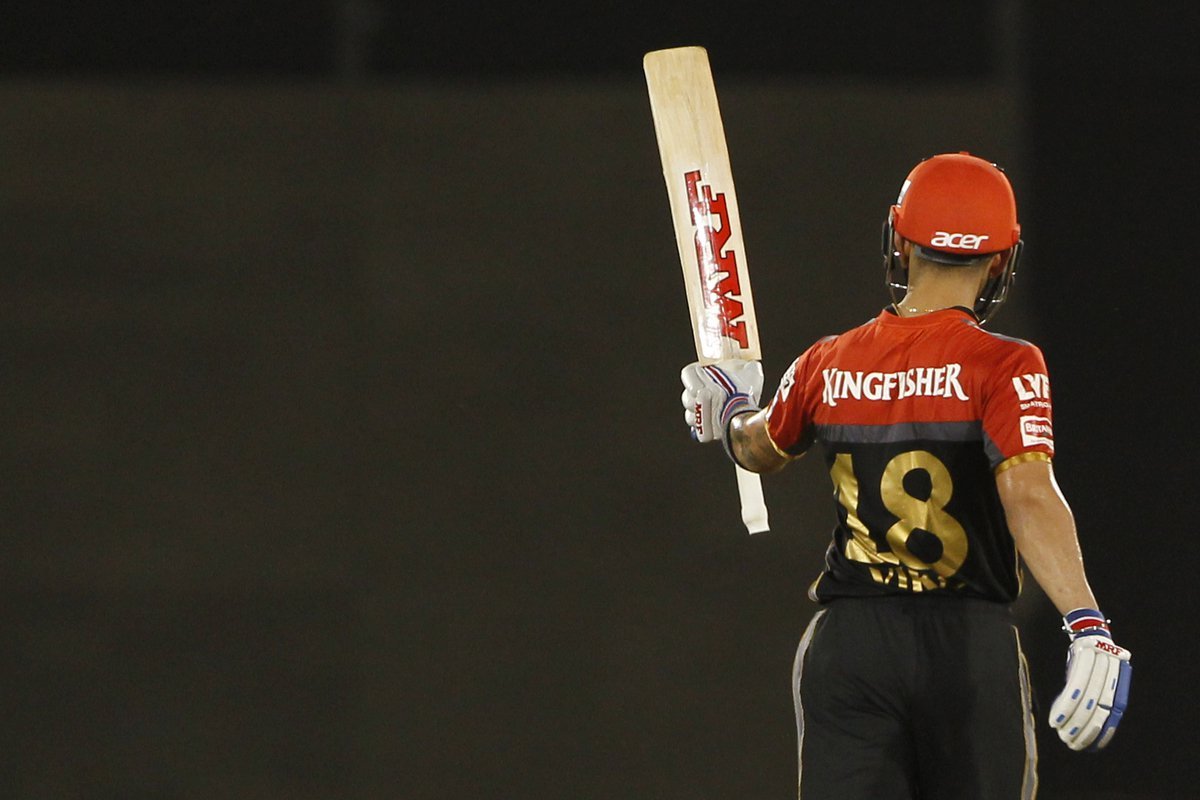 Talking about Kohli's inhuman form, Mohandas Menon, arguably India's most famous statistician, tweeted out this a couple of days back:
Virat Kohli scoring 900+ runs in an #IPL series is equivalent to Don Bradman making 974 runs in a single series in 1930 against Eng#DDvRCB

— Mohandas Menon (@mohanstatsman) May 22, 2016
The man who keeps himself to numbers, ventured out to make an opinion, and some of the Twitterati did not take to well to it. 
"Really you are comparing Sir Don's greatest ever run in Tests to Virat's dream run in T20s?" was the general tone. 
But it is interesting nonetheless that  'Mohan Statsman' brought up this analogy. That series by Bradman when he made 974 runs in the Ashes series in 1930 was the precursor to the famous (or rather infamous) Bodyline series.
To jog your memory, that was basically the English captain Douglas Jardine saying, and we are paraphrasing:
'We can't get this guy out, mates! Let's try and get him injured. Bowl at his body! Aim for the batsman's head! Surround him on the leg-side! THIS IS SPARTA!!!'
Well, kind of.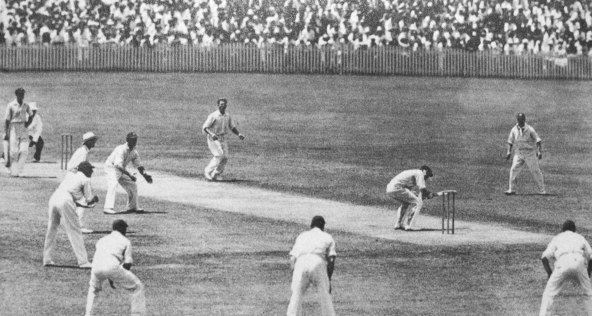 The game's history is filled with instances like this. 
Remember England coming to India and targeting Sachin Tendulkar with a negative line outside leg stump? 
Every time a batsman defies the Law of Averages to go on these crazy runs, bowlers innovate — sometimes fairly, sometimes not so much.
So what can bowlers do about this Bradman-esque run by Virat Kohli?
They bowl a yorker, he plays a straight drive.
They bowl a wide yorker, he steers it past short third man and point.
Bouncer? There's the controlled pull shot.
Wide outside off stump? The cover drive. Ah, the exquisite, wristy cover drive.
I mean, all the bowlers can do is hope he gets injured while fielding, like split his webbing, get some stitches, and hope that affects his batting…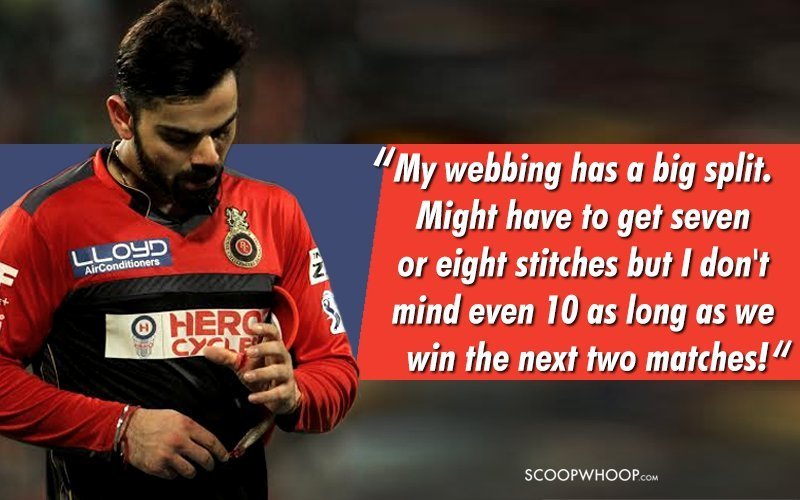 Oh. Wait. That has not really worked, has it?
So, maybe the only way to stop him is…..
*DRUM ROLLS*
….blind-fold him!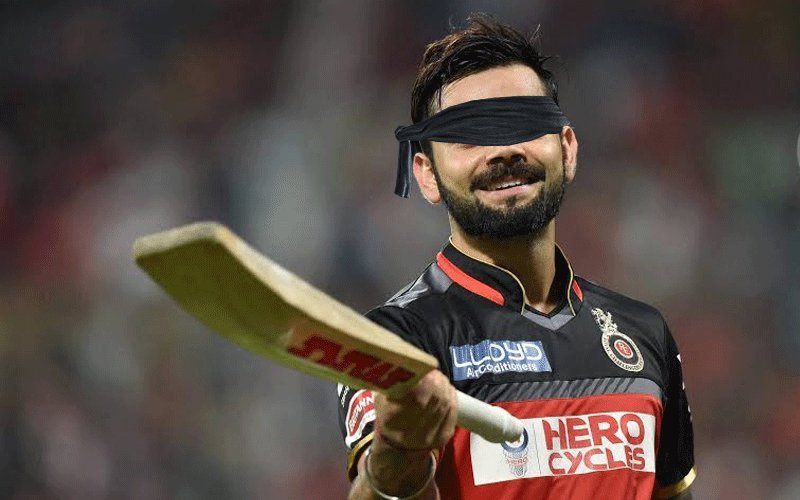 YOU ARE WELCOME, BOWLERS!