Minister for External Affairs Sushma Swaraj was conspicuously missing in the grand event to mark the Narendra Modi government's two years in power.
On Saturday, she was reportedly among the very few senior cabinet ministers who did not participate in the gala event at India Gate. The event saw almost all the other Union Ministers dwelling at length on their "achievements" and Bollywood celebrities playing cheerleaders.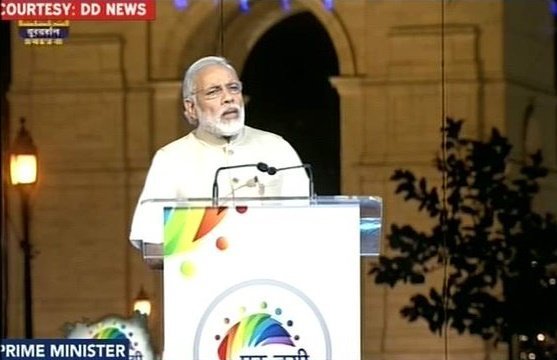 And people took to Twitter to ask her precisely that.
@SushmaSwaraj @HedeParag mam it's so sad that on 2nd year anniversary modiji's cabinet's best rated minister s missing from every function,y

— anish sandilya (@anish11sh) May 28, 2016
Swaraj said it's because she was ill
@anish11sh I am recovering from illness. I will join our Government's celebrations very soon.

— Sushma Swaraj (@SushmaSwaraj) May 28, 2016
Another Twitter user wanted to know if she was giving any interview
@SushmaSwaraj mam aapka koi interview nahi aa raha hai aap itna accha Kaam karti vo Public ko pata kaise chalega?

— Abhishek Bhosale (@abhispeaks9) May 28, 2016
Swaraj replied she didn't need to perhaps
Given the reports of how Sushma Swaraj and Narendra Modi didn't get along well not too long ago, her absence from the celebrations has fuelled fresh rumours. Or are her explanations on Twitter enough to settle them?