After the opening World T20 loss against New Zealand, India simply couldn't afford to lose against Pakistan in the group game. The tension at the Eden Gardens was palpable and the delayed start due to rain didn't help. 
But once the game started, everything was forgotten. It's like an India vs Pakistan match exists in a bubble of its own. And India just don't seem to lose their heads when they're taking on their rivals in a World Cup.
Virat Kohli's unbeaten 50 helped India chase down a 119-run target and MS Dhoni even smashed a trademark six to equal to scores. It was a stellar performance and Dhoni's gamble to bowl first worked. India are finally off the mark in the World T20 tournament.
Here are three takeaways from the match: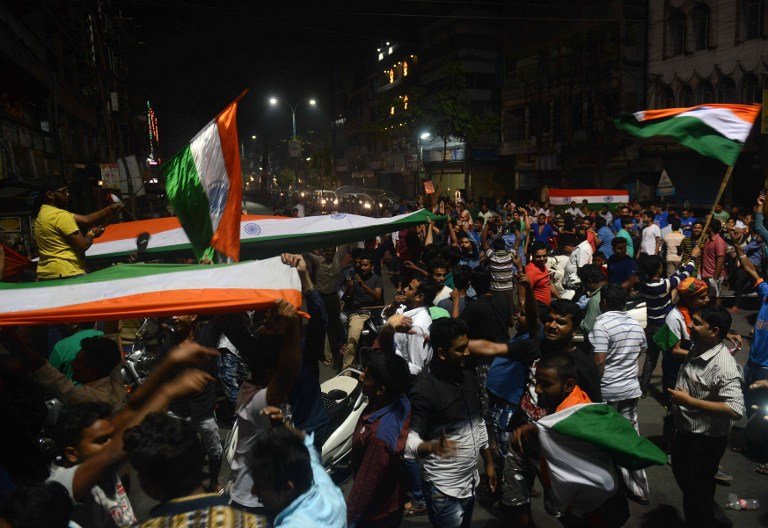 R Ashwin and Ashish Nehra's bowling: Ashwin and Nehra opened the bowling for India and what a stingy pair they are. While Nehra gave away just 10 runs in his first spell (only one four conceded), Ashwin was even better, conceding just 12 runs in his first spell of three overs. Pakistan were under pressure from the beginning, with such a slow start. At the end of five overs they had managed to score only 24 runs. India had won half the game there.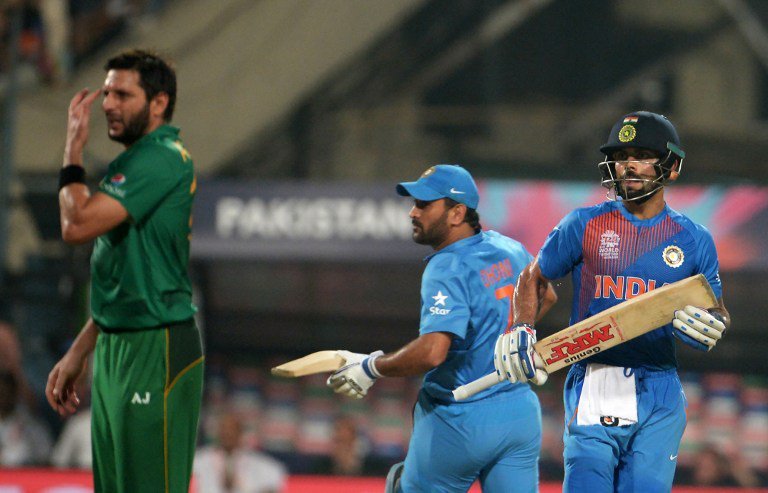 Net run-rate: Despite the win, India still have a lot of work to do. The first loss against New Zealand was by quite some margin, and the hosts have made up ground with a big win — but its net run rate is still -0.895, which is not very respectable. Now why is this important? Because only two of the five teams in the group will progress into the semifinals, which means it could be a three-way tie between Pakistan, Australia and India when we reach the business end of the group stage. If two teams are equal on points, the tie-breaker will be net run-rate. And on that count, Pakistan are still ahead, at +0.999.
The monkey's off their back: So we all thought India can't bat, right? Well, that one-loss-we-are-rubbish syndrome has been comprehensively demolished by India against Pakistan. They performed when it mattered the most and their confidence will be boosted ahead of matches against the Bangladesh and Australia. It's brilliant timing for India's bowlers and batsmen to get in good touch, especially Ashwin and Kohli. From here on, the team can start building momentum.
Feature image source: AFP