Brazilian soccer legend Pelé has sued Samsung Electronics Co for at least, alleging the Korean company improperly used a look-alike in an advertisement that ran in the New York Times without permission.
According to the complaint filed this month in federal court in Chicago, Samsung placed the October ad for ultra high-definition televisions after breaking off negotiations in 2013 to use Pelé's identity to promote its products.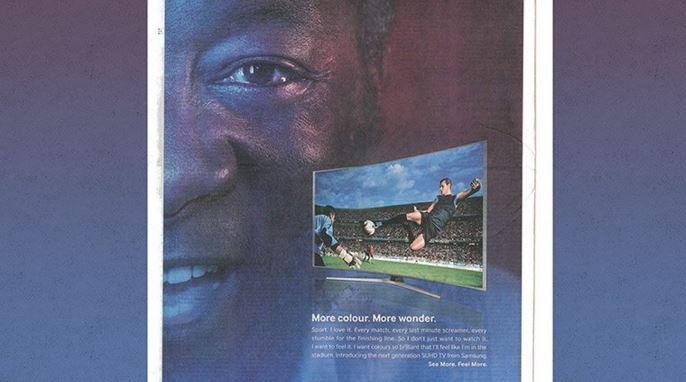 Pelé, 75, whose given name is Edson Arantes do Nascimento, is widely regarded as the greatest soccer player ever and among the world's most famous athletes.
Although the ad does not mention Pelé, it includes a portrait-sized image of a man who "very closely resembles" him, and a small photo of a soccer player making a "modified bicycle or scissors-kick, perfected and famously used by Pelé," the complaint said.
Pelé relies on endorsements for much of his income, and the ad will hurt the value of his endorsement rights and confuse consumers into believing he endorses Samsung products, the complaint added.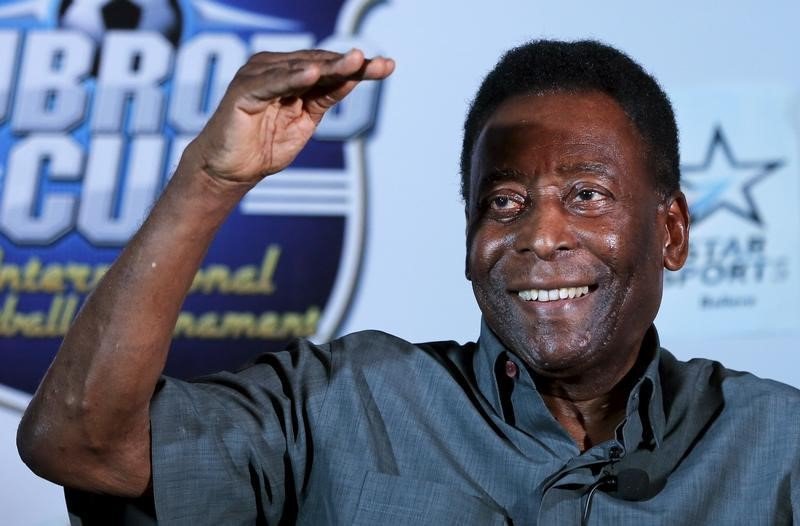 "The goal is to obtain fair compensation for the unauthorized use of Pele's identity, and to prevent future unauthorized uses," Pelé's lawyer, Frederick Sperling, said in a phone interview.
Samsung spokeswoman Danielle Meister Cohen declined to comment.
The lawsuit was filed by Pele IP Ownership LLC, which owns Pelé's trademark and publicity rights. It is dated March 16.
Sperling has also represented former Chicago Bulls star Michael Jordan, and helped him win a $8.9 million jury verdict last August against the former Dominick's Finer Foods over the grocer's unauthorized use of the basketball Hall of Famer's identity in an ad in Sports Illustrated.
Jordan later settled for an undisclosed amount.
The case is Pele IP Ownership LLC v. Samsung Electronics Co Ltd et al, U.S. District Court, Northern District of Illinois, No. 16-03354.