Students of an elite military-run university in Pakistan have been trained to use social media sites in support of banned terrorist groups like LeT and JuD which have been protected and supported by the ISI, according to US national security sources.
Less than a week after the US visit of Pakistan's army chief general Raheel Sharif, who met top officials of the Obama administration including Vice -President Joe Biden, sources in the national security establishment here said they have fresh evidence of the ISI training people to engage in a social media war on behalf of these banned terror groups on Facebook and Twitter.
Speaking on condition of anonymity, the sources shared a recently prepared document which provides such a link between the Pakistani establishment and those indulging in propaganda on social media for terror organisations like Lashkar-e-Taiba (LeT) and its wing Jamaat-ud-Dawa (JuD).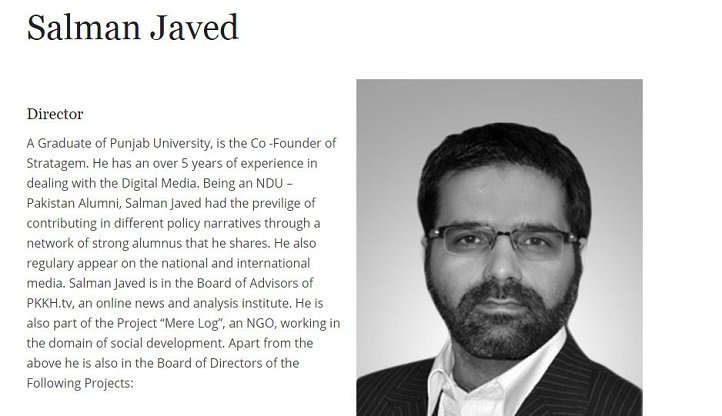 The document was prepared based on publicly available sources on the internet.
For instance, Malik Salman Javed, director of the recently formed Stratagem magazine is a graduate of the National Defence University's (NDU) national security workshop. Javed, who on his website writes that he is a NDU-Pakistan alumni, has been posting pro-JuD content on Twitter for the past several years.
"In addition to PKKH (Pakistan Ka Khuda Hafiz), Fortress and NDU, there is strong circumstantial evidence that at least some Stratagem members have a strong affinity for if not direct membership in Jamaat-ud-Dawa (JuD)," according to the US dossier, a part of which was seen by PTI.
Notably PKKH, a strategic policy institute, has a history of collaboration with JuD since at least 2010 when PKKH launched "Mere Log" – a disaster relief operation to provide food and shelter to victims of that year's deadly floods. "Mere Log" was conducted under the supervision of JuD and the Pakistan Army, the brief report said.
In the first issue of Stratagem magazine, author M Zainulbedin Ameer used JuD's Maulana Hamza as an example of people working to protect Islam.
The dossier said Ameer's Facebook page also regularly features JuD propaganda that suggests he has a close affinity if not membership of the group.