She has been rightfully given a spot in the lists of celebrities who will do just about anything for publicity. 
A British national of South Asian descent, 39-year-old Sofia Hayat is best known in India as the former girlfriend of Rohit Sharma who once posted a nude photo of herself on Twitter to celebrate the ace cricketer's mind-blowing innings of 264 runs 2012.
Dedicating my nude shoot to Rohit Sharma for his historic score! Well done! This one is for you! Proud day for India! pic.twitter.com/ZZlgfs4O89

— Gaia Mother Sofia (@sofiahayat) November 13, 2014
Two years before that, she had announced the break-up on Twitter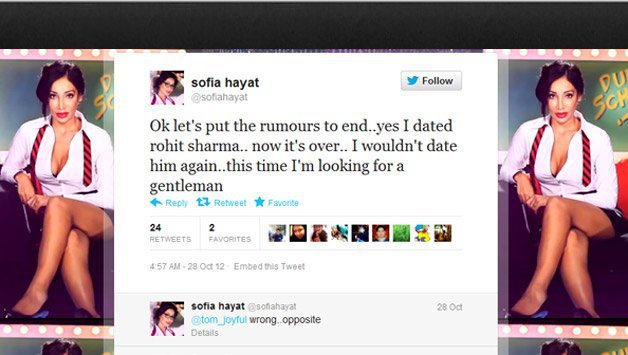 A couple of steamy photo-shoots for fashion magazines aside, Hayat isn't an easily recognisable name in the industry but her stint at Bigg Boss 7 indeed made headlines. After she was evicted from the Bigg Boss house in 2011, she booked Armaan Kohli for assault and even got him arrested.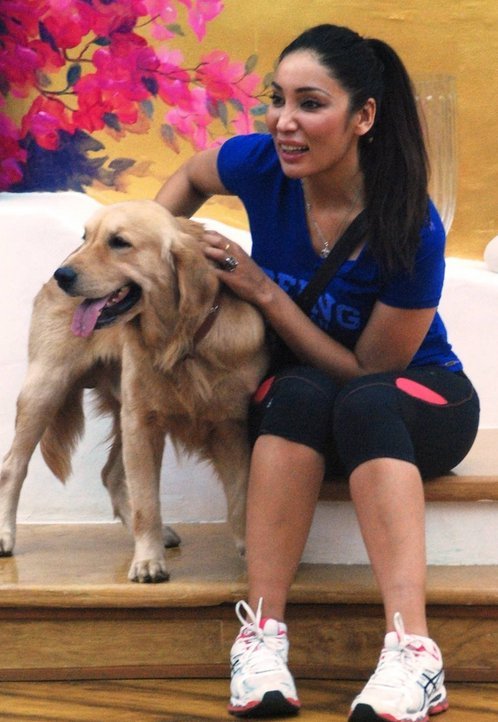 Her first Bollywood film 'Six X' is slated to release this year. The trailer launched about four months ago and was talked about for her sizzling chemistry with Ashmit Patel.
But before the release, Hayat has given the world a shocker. The Muslim-born model has become a Catholic and has become a nun!
Not too long ago, she posted this on Instagram
That she is changed and is now Gaia Sofia Mother. And that the world is an illusion.
She has turned vegan and natural, and even make videos on how to make your own organic deodorant in a 1 minute
While she has certainly shocked the world with this massive turnaround, it is pertinent to mention that Sofia has had a disturbed childhood. She has talked about being beaten up and abused by her father and raped by her uncle while growing up in the UK. She has said that growing up in old-fashioned Muslim family, her Western lifestyle was highly disapproved of. 
She claims her mother once hired a hitman to kill her.