In a move that has brought solar power rates at a record low, Gurgaon-based Amplus Energy Solutions has won a bid to install 14.5 megawatts (MW) of solar rooftop plants across 10 states.
According to a report in Livemint, solar power tariffs in India had fallen to Rs 4.34 per unit when Fortum Finnsurya Energy Pvt Ltd of Finland won the contract for a 70-Mw plant in Rajasthan. 
The latest bid by Amplus will help install solar power plants on buildings of hospitals, educational institutes and NGOs in the following states: Maharashtra, Punjab, Karnataka, Uttarakhand, Rajasthan, Chandigarh, Pudducherry, Haryana, Himachal Pradesh and Madhya Pradesh.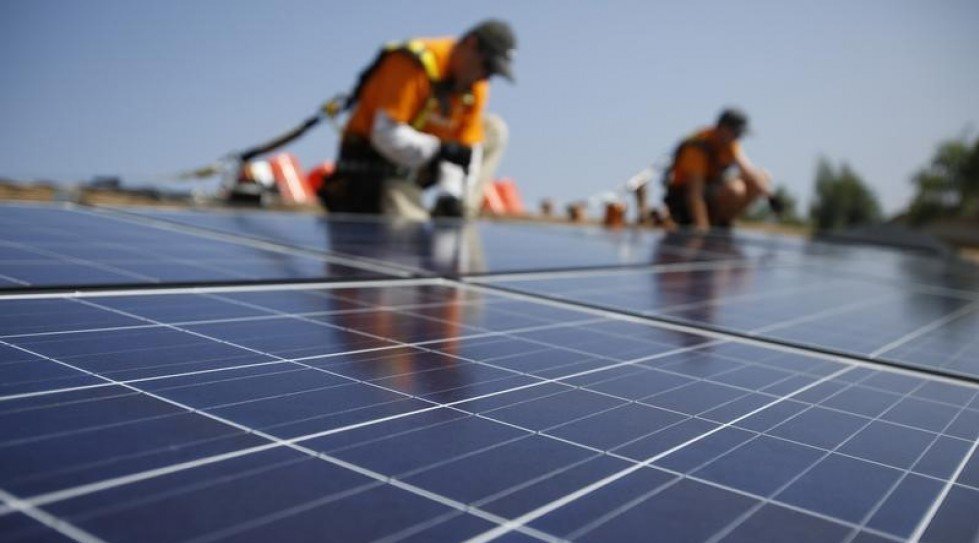 While Himachal Pradesh, Uttrakhand and Pudducherry will get the solar power at Rs 3 per unit; others will pay  between Rs 5.56 to Rs 6.20 per unit. These tariffs have been fixed for the next 25 years.
Tariff this low match the average tariff offered by state-run generation utility NTPC to generate power from coal-fired plants, reports Times of India.
(Feature image source: Reuters)