A week ago, a Bengaluru-based 19-year-old student, Priyanka Shah, posted a photo series called 'Perspectives' on her Facebook profile. In the accompanying text, Shah said that through her project, she wanted to show how brutal people can be with judgements on women and how their outfits mattered so much in the society.
She made her friend wear the clothes of her choice – "an oversized T-shirt and shorts" in this case – and shot her in public places like parks and markets. What unfolded, she said, left her very emotional and made her realise that people's perspectives are "altered based on one's clothing". 
These are two of the 13 photos that make up the series.

The reactions to the series, however, were not quite what the photographer was aiming at. Social media largely trashed this "social experiment". Some users said the stares weren't crude by any stretch of the imagination, some pointed out that any photo shoot done in public invites stares, still others excused the public for staring at her because her clothes and 'poses' made her stand out gives the setting. 
These are the first reactions on ScoopWhoop's write-up on the photo series: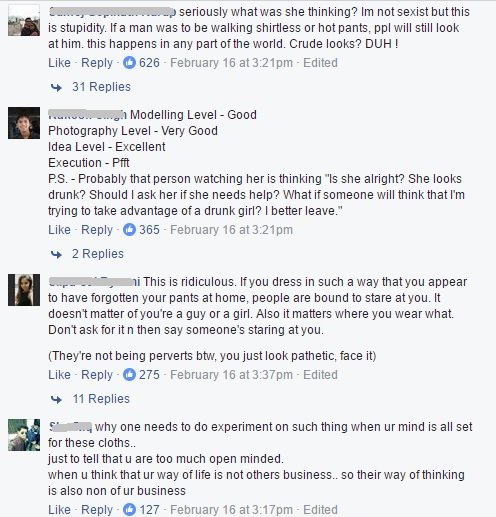 The series was similarly slammed on Twitter:
If you pose like this in public, doubtless men (and women) would stare. Not lecherously but inquisitively. To find out what is wrong. pic.twitter.com/vHpIC8OCOl

— Anand Ranganathan (@ARanganathan72) February 17, 2017
Now, a Facebook page called 'KreatyWitty' has come up with a rebuttal to the series. 
Referring to the photo series where "a girl is roaming around in different parts of the city and everyone is staring at her just because her dresses are short", the page has said it's trying to bring out the situation from a different perspective.
Their point: You will see what they want you to see.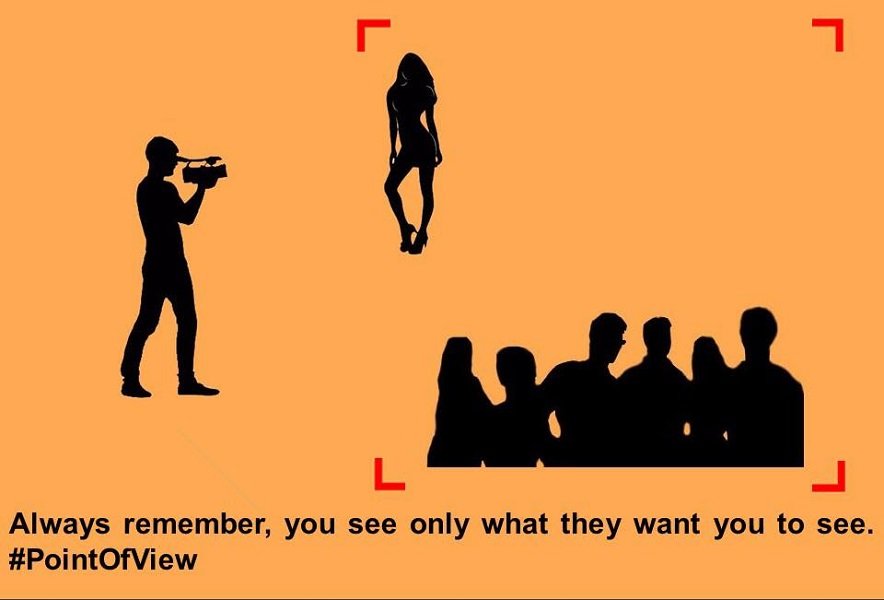 It's not just a "skimpily dressed woman" who attracts stares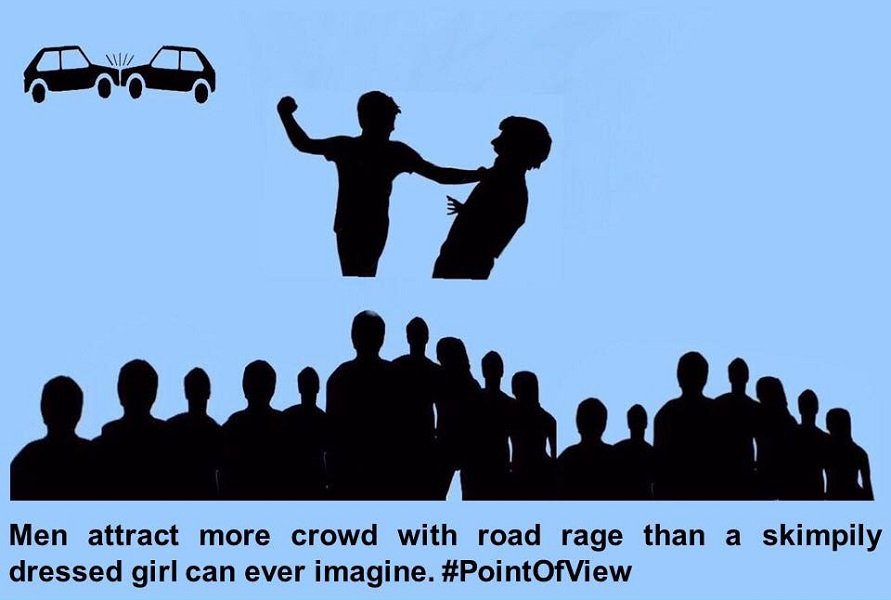 People who do "unusual" acts are stared at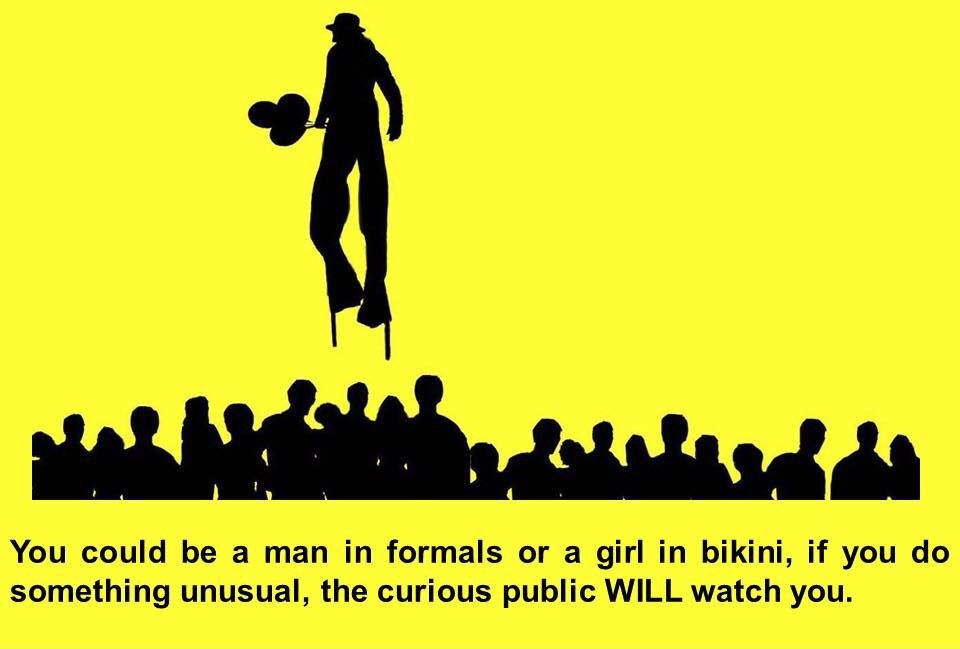 You get stared at simply for digging a hole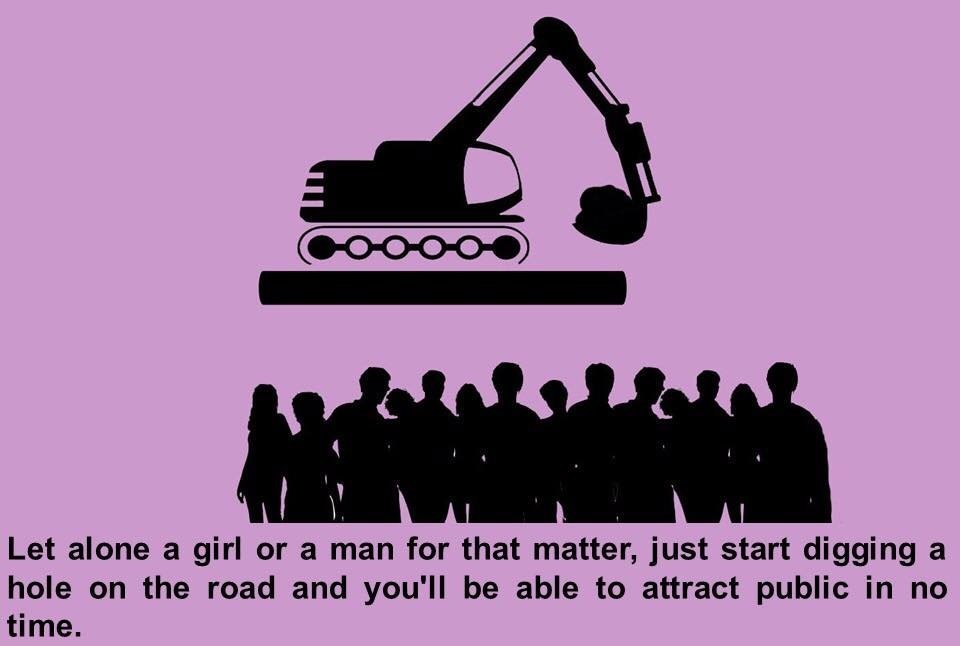 Random acts get stared at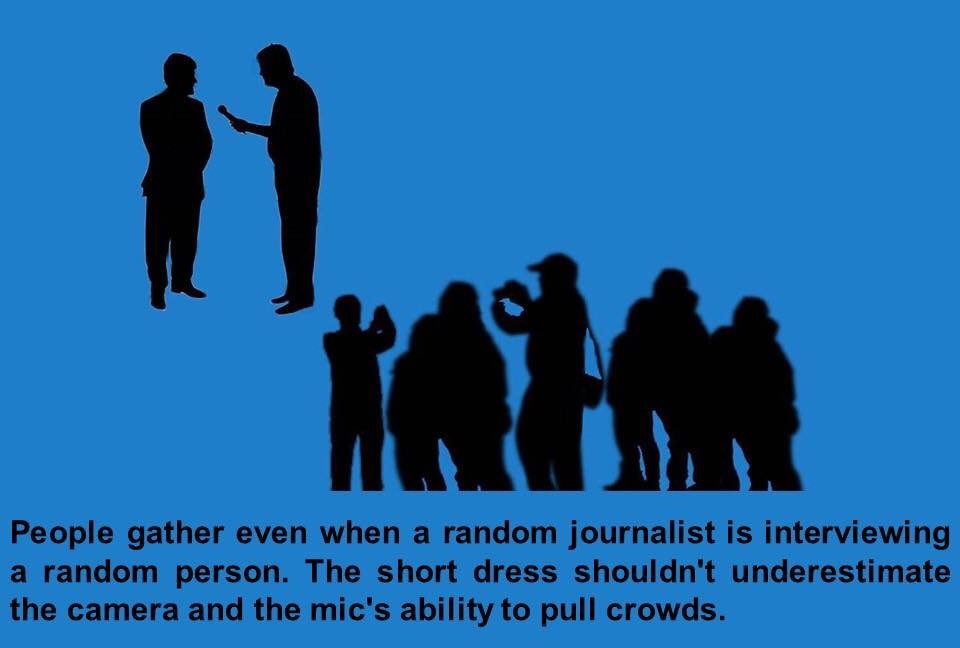 So here we have, a different 'perspective'. Makes sense?