Time and again, Indian politicians have shown their insensitive attitude towards women through objectionable comments. Starting from Samajwadi Party supremo Mulayam Singh Yadav, RSS chief Mohan Bhagwat to BJP leader Babulal Gaur, the list is way too long for us to mention here and not die of shame in the process.
Ex-law minister of Delhi, Somnath Bharti, is the latest addition to the list of such politicians, who has said, "I am fully confident that if Delhi government is given full freedom (over security), beautiful women will be able to go out even after midnight without any fear. We will provide a fully-secure Delhi."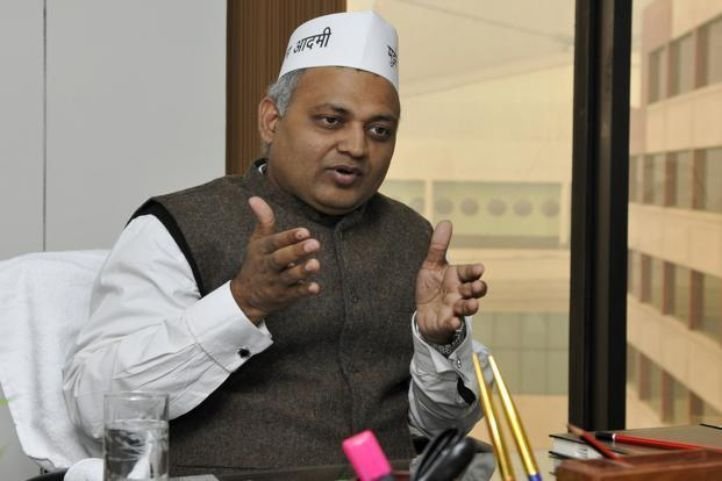 Bharti's declaration came during a discussion on setting up of 'Commission of Inquiry' in the Delhi assembly.
Reportedly, Delhi Chief Minister, Arvind Kejriwal, who was present during the discussion did not react to Bharti.
After drawing criticism from all corners, especially from BJP and Congress, Bharti defended his comment through a Facebook post by saying, "I request media friends not to twist my statement: I have said, "Beautiful women, laden with jewelries, can travel at midnight fearlessly is the kind of benchmark one can measure security level at Delhi against, if AAP has police control. (sic)"
Also, please see what his wife Lipika Mitra had to say:
He clearly isnt concerned about my security but only the security of "beautiful" women: Lipika Mitra (Bharti's wife) on Somnath Bharti

— ANI (@ANI_news) August 4, 2015
It's common knowledge that our politicians need a lesson or two in public speaking but a couple of mental filters will also do them great wonders.
(With inputs from PTI)