The Congress today launched a scathing attack on the ruling BJP by organising a "Save Democracy' march from Jantar Mantar to Parliament. The march, spearheaded by none other than the Congress chief Sonia Gandhi herself, was to protest against the central government's anti-democracy policies.
Soon after the three leaders – Sonia Gandhi, Rahul Gandhi and ex-PM Manmohan Singh – finished with their speeches, they were subsequently detained for violating prohibitory orders and taken to Parliament street police station, where they were later released after signing a bail bond.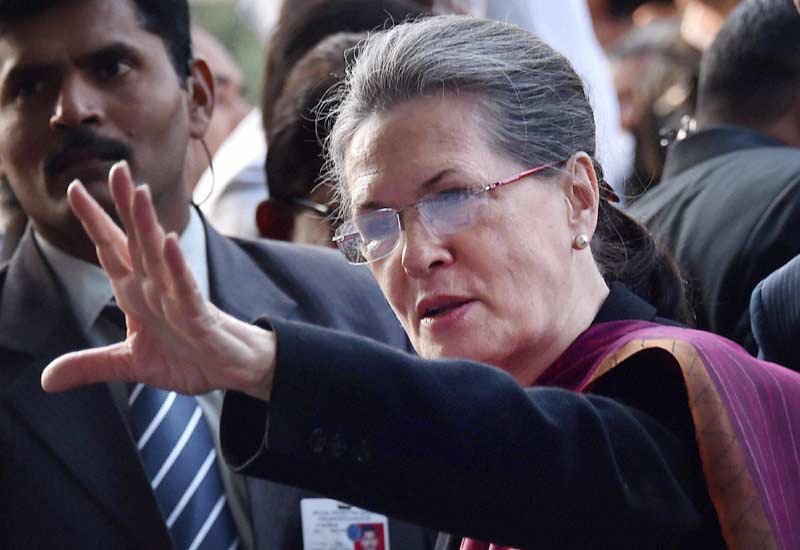 In their speeches, the trio attacked BJP for 'destroying the roots of democracy' and dislodging Congress-led governments in Arunachal Pradesh and Uttarakhand by using money power,. 
The Congress chief did not forget to mention in her fiery speech that the ruling party was maligning opposition leaders by levelling baseless charges against them ( probably referring to the recent allegations over the AgustaWestland VVIP chopper deal).
Here are the highlights of 'Save Democracy March' :