Former Indian captain and the current BCCI President Sourav Ganguly, on Wednesday, defended his daughter's post on Instagram related to CAA saying it is "not true". 
He also tried to dismiss her political stance by claiming she's too young to understand politics.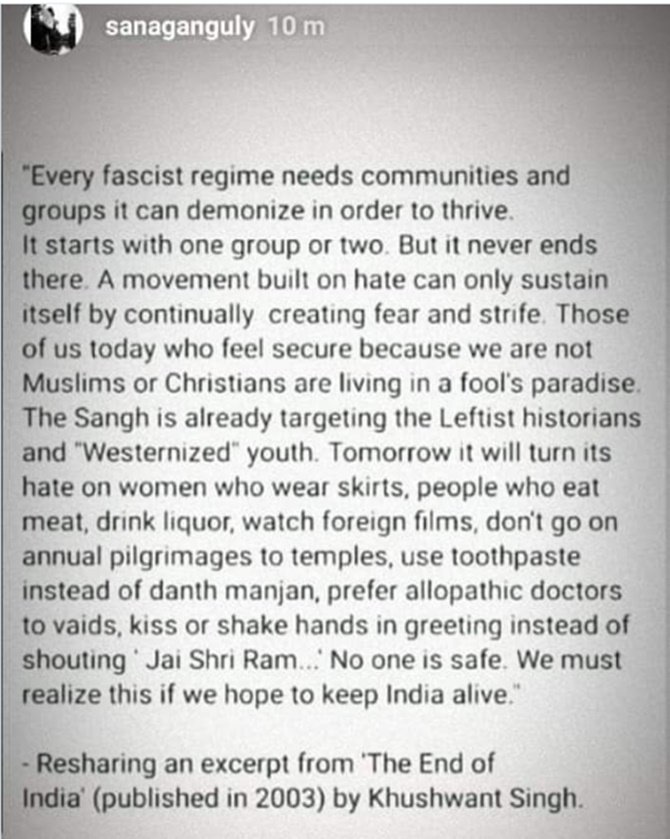 Soon snapshots of the story went viral on social media and people had mixed opinions about the excerpt she had shared. 
But where Ganguly was seen protecting his daughter from trolls, her post won many hearts of people across the country. 
Hardcore 'dada' fans, who love the way Ganguly answered and dealt with his critics in the past, were upset with him putting a cover on Sana's views. 
A concerned father or India's bravest and fiercest captain of the past, people couldn't really digest Ganguly's comments.