India has granted special concession to Pakistani athletes taking part in the 12th South Asian Games by declaring Guwahati and Kolkata as designated entry points for them.
The decision by the Union Home Ministry came after Islamabad raised concerns over the safety of its athletes following the disruption of a concert by Pakistani ghazal singer Ghulam Ali and attack on politician Sudheendra Kulkarni at a book launch of Pakistan Foreign Minister Khurshid Mahmud Kasuri in Mumbai.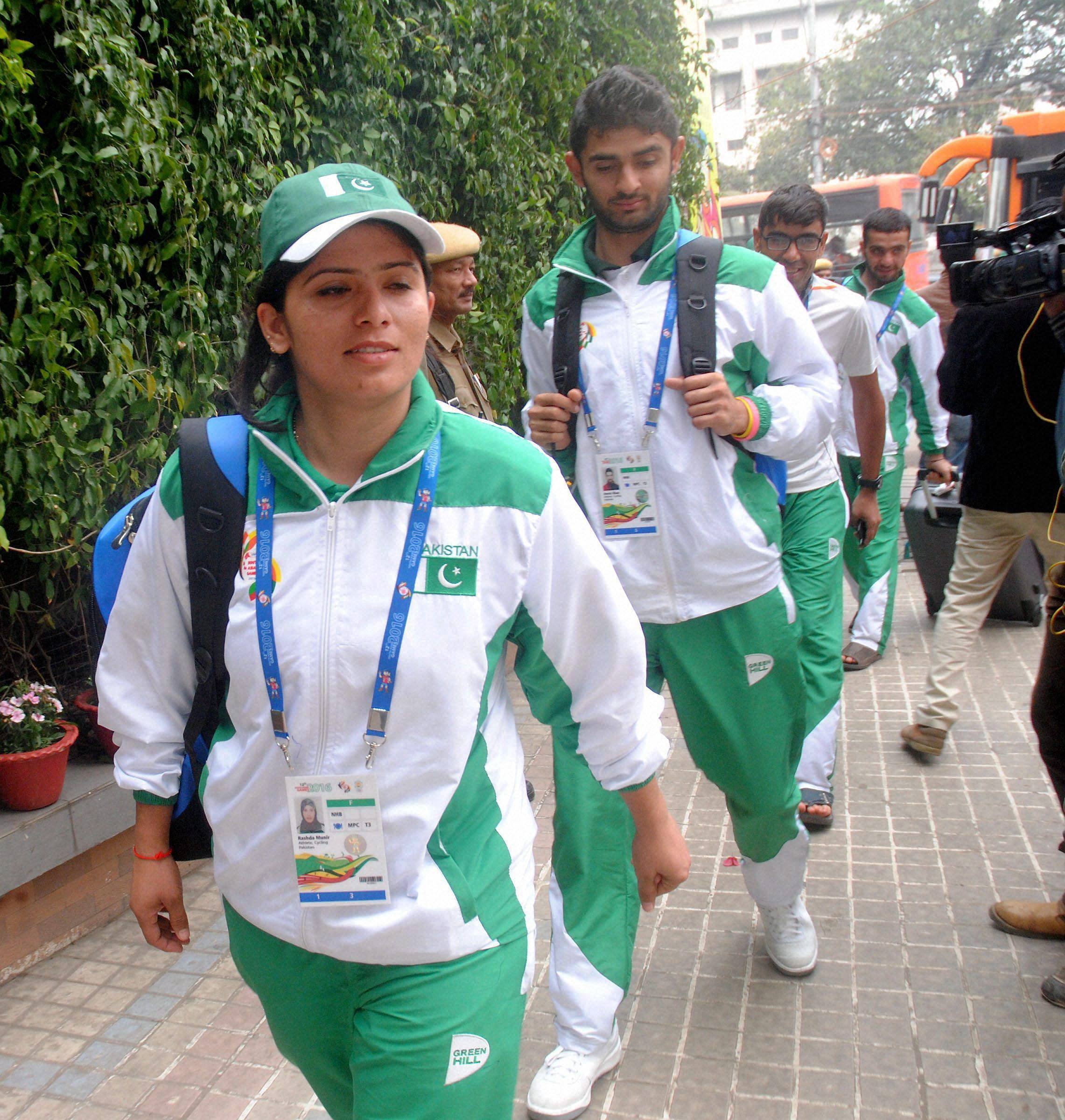 The Games, which is being hosted by Assam and Meghalaya, begins on February 5.
Since Guwahati and Kolkata airports are close to the venues of the Games, they have been added to the designated entry points for Pakistani passport holders and non-validated pass (NVP) holders during the period of South Asian Games, a Home Ministry official said.
Pakistan allows Indians entry only through four designated entry points – Attari-Wagah border, Karachi, Lahore and Islamabad airports.
India, on a reciprocal basis, too, allows entry through four designated check-point – Attari-Wagah, Delhi, Mumbai and Chennai.
This is perhaps the first time that two new entry points have been designated for Pakistanis, albeit only for sportspersons and officials for the duration of the South Asian Games.
Sri Lanka, Bangladesh, Myanmar, Nepal, Bhutan and Afghanistan are also taking part in this sporting event.
The Home Ministry will treat NVPs issued to all foreign athletes and officials after proper accreditation and security clearance as multiple-entry visa.
A total of about 2,672 athletes and 1,000 officials from eight countries are expected to attend the 11-day sporting event.
Foreign officials and athletes other than Pakistanis can enter India at seven entry points: Kolkata, Delhi, Mumbai, Chennai, Bengaluru, Guwahati and Dowki (Meghalaya).
Prime Minister Narendra Modi will grace the inauguration ceremony.