A white man suspected of killing nine people in a Bible-study group at a historic African-American church in Charleston, South Carolina was arrested on Thursday and U.S. officials are investigating the attack as a hate crime.
Law enforcement officials detained alleged gunman Dylann Roof, 21, after a traffic stop in Shelby, North Carolina, about 220 miles (350 km) north of Charleston, said police chief Gregory Mullen.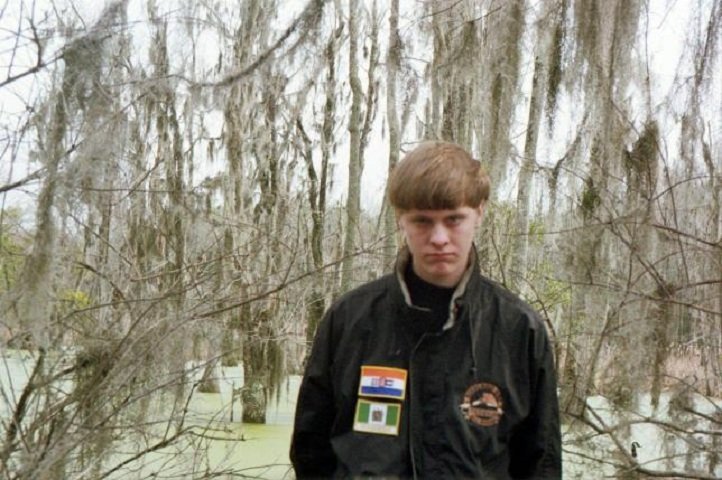 Wednesday's, June 17, mass shooting had occurred after the suspect had sat with parishioners at the Emanuel African Methodist Episcopal Church for an hour, follows months of protests over killings of black men which have shaken the United States.
In a Facebook profile apparently belonging to Roof, a portrait showed him wearing a jacket emblazoned with the flags of apartheid-era South Africa and of the former Rhodesia, now Zimbabwe, both formerly ruled by white minorities. The victims, six females and three males, included Reverend Clementa Pinckney, who was the church's 41-year-old pastor and a Democratic member of the state Senate.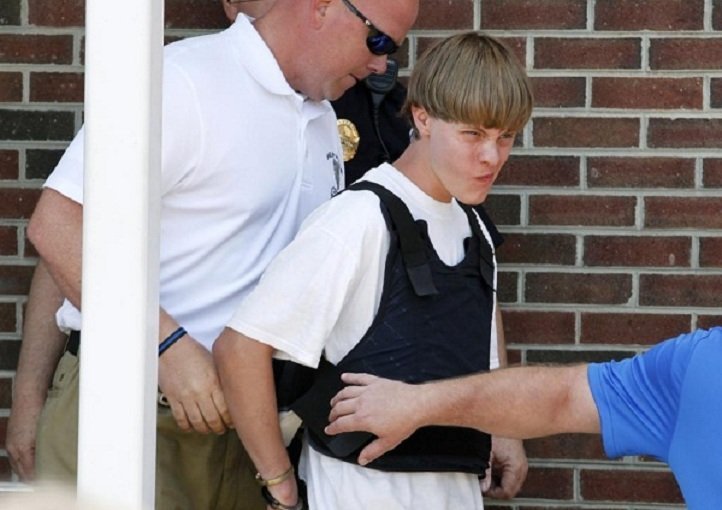 Sylvia Johnson, a cousin of Pinckney, told MSNBC that a survivor told her the gunman reloaded five times during the attack despite pleas for him to stop.
"He just said, 'I have to do it. You rape our women and you're taking over our country," Johnson said.
Police said Roof was armed with a handgun but surrendered quietly when he was stopped. US Attorney General Loretta Lynch said her office was investigating whether to charge Roof with a hate crime motivated by racial or other prejudice. Under federal and some state laws, such crimes typically carry harsher penalties, but South Carolina is one of just five U.S. states not to have a hate-crimes law.
"The fact that this took place in a black church obviously raises questions about a dark part of our history," US President Barack Obama told reporters. "Once again, innocent people were killed in part because someone who wanted to inflict harm had no trouble getting their hands on a gun."
Demonstrations have rocked New York, Baltimore, Ferguson, Missouri and other cities following police killings of unarmed black men including Eric Garner, Freddie Gray and Michael Brown. A white police officer was charged with murder after he shot Walter Scott, an unarmed black man, in the back in April in neighbouring North Charleston.
The 197-year-old church nicknamed "Mother Emanuel" is one of the oldest African-American Episcopal churches in the southeastern United States. It was burned to the ground in the late 1820s after a slave revolt led by one of its founders.The Southern Poverty Law Centre, which researches U.S. hate groups, said the attack illustrates the dangers that home-grown extremists pose.
"Since 9/11, our country has been fixated on the threat of Jihadi terrorism. But the horrific tragedy at the Emanuel AME reminds us that the threat of homegrown domestic terrorism is very real," the group said in a statement, referring to the Sept. 11, 2001 attacks on the United States.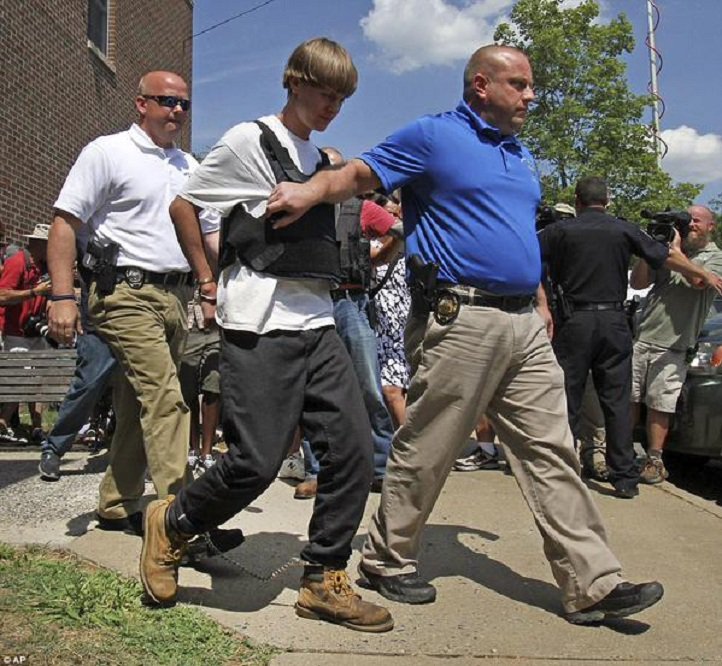 Other victims included Cynthia Hurd, a 31-year veteran of the Charleston County Public Library, and Sharonda Coleman Singleton, an associate pastor at the church, according to statements by the library and Charleston Southern University, attended by Singleton's son.Five of the dead, four women and one man, were ministers at the church, said William Dudley Gregorie, a Charleston city councilman, as he left a memorial vigil.
"This is going to put a lot of concern to every black church when guys have to worry about getting shot in the church," said Tamika Brown while waiting for a prayer vigil at an AME church near the site of the shooting. "They might need security guards, police officers."
Churches around Charleston were packed at midday, with crowds spilling out into the city's streets.Eight victims were found dead in the church, Mullen said, and a ninth died after being taken to hospital. Three people survived the attack.Roof was charged on two separate occasions earlier this year with a drug offence and trespassing, according to court documents.Roof's mother, Amy, declined to comment when reached by phone.
"We will be doing no interviews, ever," she said before hanging up.
"It is a very, very sad day in South Carolina," Governor Nikki Haley, a Republican, told reporters. "Parents are having to explain to their kids how they can go to church and feel safe, and that's not something we ever thought we'd deal with.