In a hurriedly-called press conference, film actor Kangana Ranaut announced that she wants to apologise to producer/director Karan Johar. "I want to sincerely apologise to Karanji and tell him that I will never utter the word nepotism again," Kangana told reporters in Mumbai today. 
This comes a day after Bollywood stars Varun Dhawan, Saif Ali Khan and filmmaker Karan Johar brought back the Kangana Ranaut-Karan Johar nepotism controversy at the 2017 IIFA awards stage.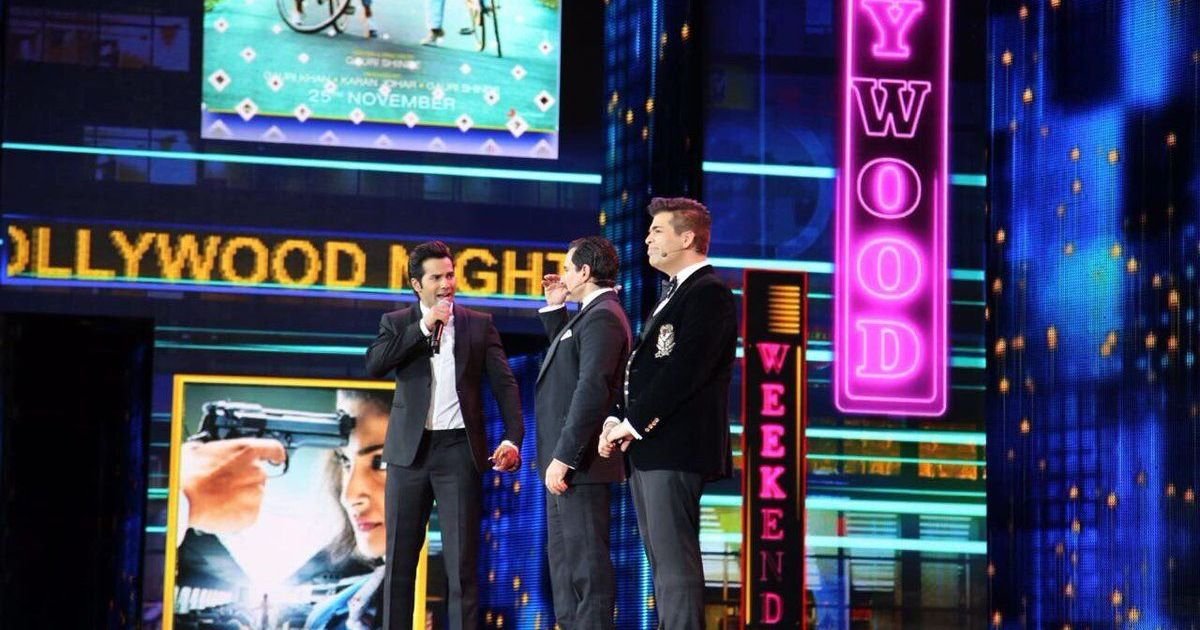 Karan Johar and Saif Ali Khan, the co-hosts of the ceremony were joined by Varun Dhawan, who went to the stage to receive the award for the best performance in a comic role for Dishoom.
That's when Saif told Varun that he had made it big in the industry because of his father, director David Dhawan- "You are here because of your pappa."
To which Varun replied, "You are here because of your mummy (referring to Sharmila Tagore)."
Johar also quipped that he is here because of his "pappa", filmmaker Yash Johar.
The trio then shouted, "Nepotism rocks".
Saif and Varun then sang Bole chudiyaan Bole kangana from Johar's film Kabhi Khushi Kabhie Gham…
Karan retorted- "Kangana nahi bole toh achha hai, bahut bolti hai Kangana (Kangana shouldn't speak, she talks a lot)." 
Earlier this year, Kangana started the nepotism debate when she appeared on Karan Johar's show, Koffee With Karan and called him a 'flag-bearer of nepotism'.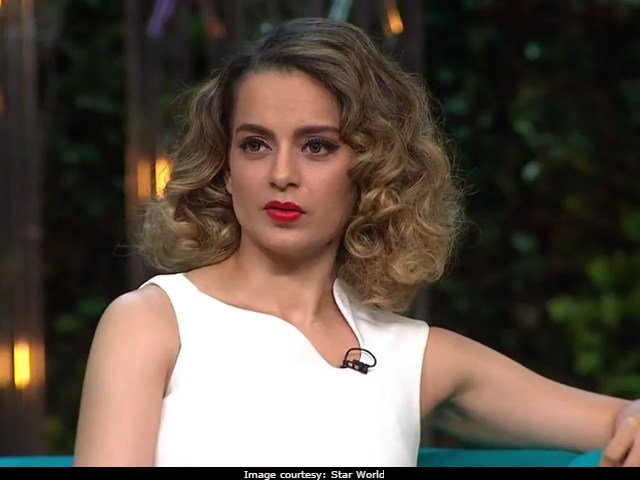 Referring to the fateful episode of the show, Kangana claimed that taking on Karan Johar was the biggest mistake of her life. "I don't know what was I thinking. This man has been nothing but nice to me and I behaved so badly with him. To be very frank, the success of my films went to my head and I forgot that Karan Johar had given me one of the most important films of my career, Ungli. It was a big flop but I will always cherish the feeling of playing second fiddle to Emran Hashmi and Randeep Hooda," Kangana said. 
But wasn't she upset about the way the filmmaker, along with Saif Ali Khan and Varun Dhawan, took potshots at her in the show? "Actually, it was an eye-opener for me. I have read a few books of Simone de Beauvoir and started thinking that women can say whatever they want to. But Karanji was right when he said I shouldn't talk. When women talk, we end up insulting big men like him. Moreover, by raising the nepotism issue, I also questioned the talent of brilliant actors like Shraddha Kapoor, Arjun Kapoor and Varun Dhawan. I am ashamed of myself," said Kangana. 
She also said that she is embarrassed about using the victim card so shamelessly. "I shouldn't have been a crybaby and complained about the kind of discrimination I faced during my initial years. Karanji made fun of my English to toughen me up. He is actually my biggest well-wisher," she said. 
Feature image source: VIACOM 18