India's sports minister Vijay Goel is not having a great time in Rio is he? First, the organisers threatened to kick him out of the Olympics after he and his contingent were seen allegedly barging into venues without accreditation, then people on Twitter started calling him out for taking too many selfies and being a bad omen for India's athletes – and as if that wasn't enough – he's now spelled gymnast Dipa Karmakar's name wrong.
Goel tweeted out a good luck message to the gymnast just before her vault final, in which she finished a remarkable fourth – missing out by just 0.15 points for a bronze medal – but typed 'Karmanakar' instead of 'Karmakar'.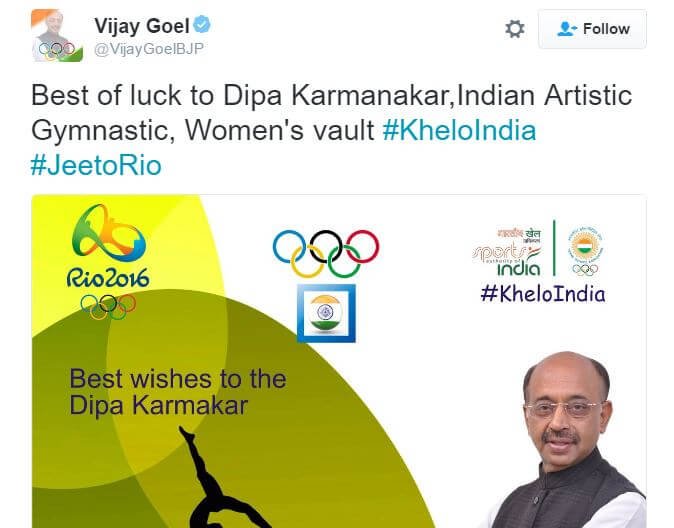 To make things worse, the picture he tweeted to wish Dipa had his own face on it (he deleted the tweet later, but it was too late).
And Twitter didn't like it.