Dutee Chand's rise continues. First, she fought poverty to become one of India's most well-known athletes. Then she forced the Court of Arbitration for Sport (CAS) to take a landmark judgement which now allows athletes with hyperandrogenism to compete at the Olympics.
And finally, she's now qualified for the 100m event at Rio 2016.
Chand's 11.30 run at the 26th G Kosanov Memorial Meet in Almaty, Kazakhstan has now sealed her a berth at the Olympics after a year of uncertainty and disappointment of missing out on qualification by 0.01 seconds in April.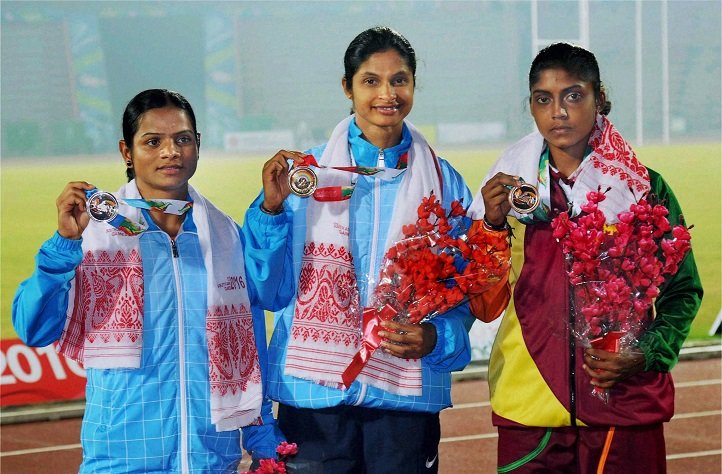 But disappointment is something that has never stopped her. While qualifying for Rio is certainly the highlight of her career, one must not forget how she was successful in her bid to compete.
Because of her will, athletes with hyperandrogenism — deemed excessive but naturally occurring testosterone — will not stop women from competing. And that will, we hope, will take her to even greater heights.
Chand today became the first Indian female athlete to qualify for the 100m dash in Olympics in 36 years.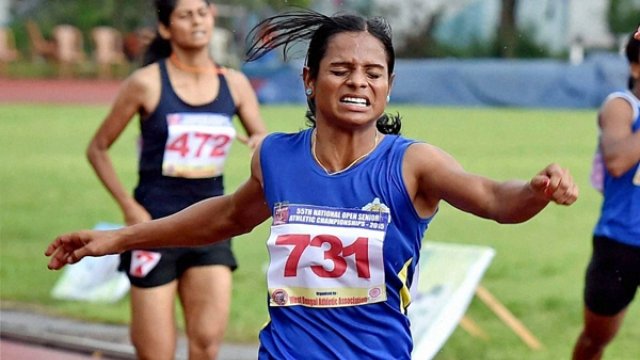 Chand is now the first Indian woman to have qualified for 100 metres race in an Olympics after legendary P T Usha competed in the blue-riband event in the 1980 Moscow Games. 
The Odisha athlete is the first Indian woman athlete to make the cut for an Olympics 100m dash since the qualification system was introduced in the event. There was no qualification system when Usha took part in the 1980 Olympics. 
Overall, four Indian women have taken part in the 100m dash in the Olympics — Nilima Ghosh and Mary D'Souza (1952), Mary Leela Rao (1956) and Usha (1980). Dutee is the 20th Indian track and field athlete to have qualified for Rio Games.