India and Pakistan bilateral relations are so fragile that even a bird's flutter over the border becomes a security threat.
On Wednesday evening, a white pigeon, bearing a stamped message with a wire-like object on its body, landed at the house of barber Ramesh Chandra in Manwal village of Punjab's Pathankot area, four kilometres from Pakistan border. Discovering Urdu markings on the bird, Chandra's 14-year-old son went to the nearest police post around 9 pm with the bird.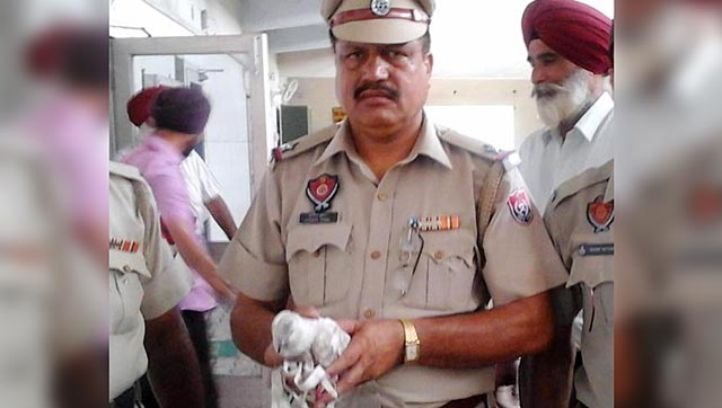 What followed was akin to police getting hold of a high-level under-cover agent.
According to Times of India , the entry and capture of a white pigeon, apparently from across the border, has caused a flutter among intelligence sleuths and Punjab Police.
The Intelligence Bureau (IB) recently alerted the Punjab Police on the possibility of Indian Mujahideen being active in Jammu and Pathankot areas, turning the avian into a "suspect" from the other side.
So, what was the message that the pigeon was carrying?
Reports say only part of the message was in Urdu, with words "Shakargarh" and "Narowal"' written in English, along with some numbers believed to be of a landline telephone in Pakistan's Narowal district. As per The Indian Express , Shakargarh tehsil is a sub-division of Narowal district in Pakistan's Punjab province.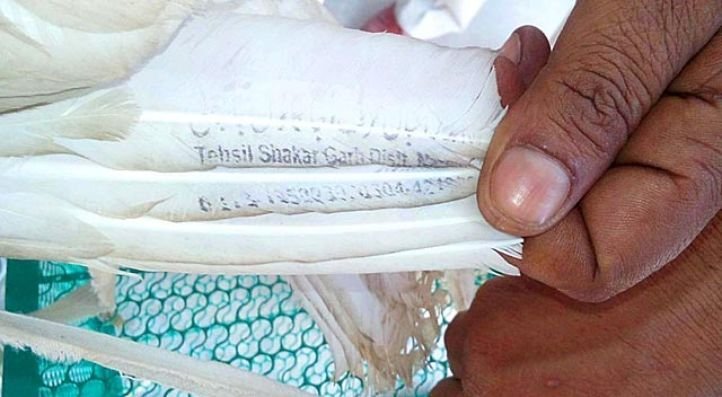 Not taking any chance, the cops took the bird to a veterinary hospital in Pathankot for an X-ray. No clues were found.
"We are investigating the matter and have alerted the Intelligence Bureau (IB) and the Border Security Force (BSF)," R K Kaushal, SSP, Pathankot told The Indian Express.
Even the senior officials of Border Security Force have "inspected" the bird.
"Nothing suspicious has been found as yet but we are not taking any chances," BSF DIG R S Kataria said.
According to Kataria, the bird could have been used to send across a message or a SIM card to a contact across the border.
Pigeons with stamped messages ending up in police custody is not a new thing across border regions.
Five years ago, in May 2010, another pigeon with Pakistani markings was "apprehended" near the border in Amritsar sector. It was then alleged that it was a "spy pigeon". The bird was later handed over to wildlife authorities after being "cleared" in investigations, The Indian Express report adds.
While the investigations carry on, the pigeon will await its fate in the police station.
No flight till proven right!
Read more: