Being one of the most loved and talented actors in the world, SRK has certainly established a name for himself on the international circuit. The Baadshah of Bollywood was in presence of real royalty as he was presented with the degree of Doctor Honoris Causa from the University Chancellor HRH The Princess Royal at the Edinburgh University.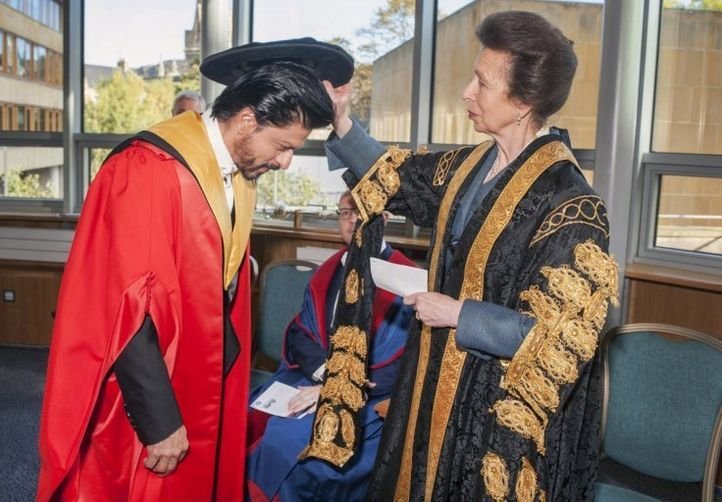 He has honoured for his outstanding record of philanthropy, altruism and humanitarianism and his global reach as an actor.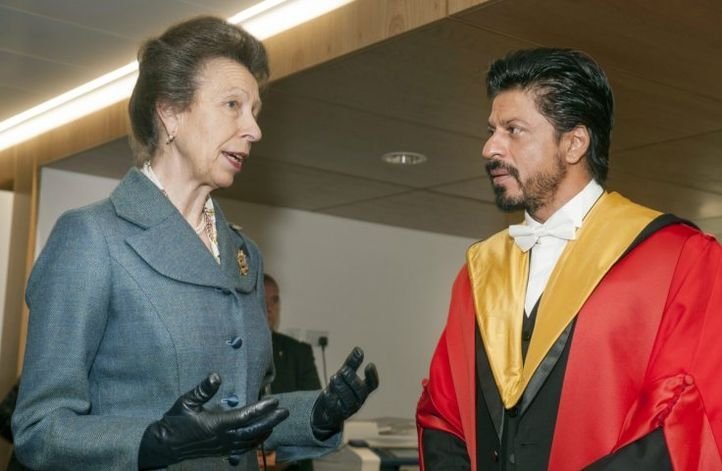 We know SRK has a kiddish side to him as well and he posted this photo on Twitter, the first chance he got:
And he also thanked everyone at Edinburgh University with this video:
#2ndDoctorateForKingKhan pic.twitter.com/z4L5OwOCwN

— IamSRKClub (@iamsrkclub) October 15, 2015
And of course, there was a speech. SRK spoke in his typical 'wit & humour with a dose of wisdom' way. Here are some of the best excerpts from it:
"If you live by your fears everything that could go wrong will go wrong and you won't have even done the funky chicken."
After admitting that he does the dance for his kids.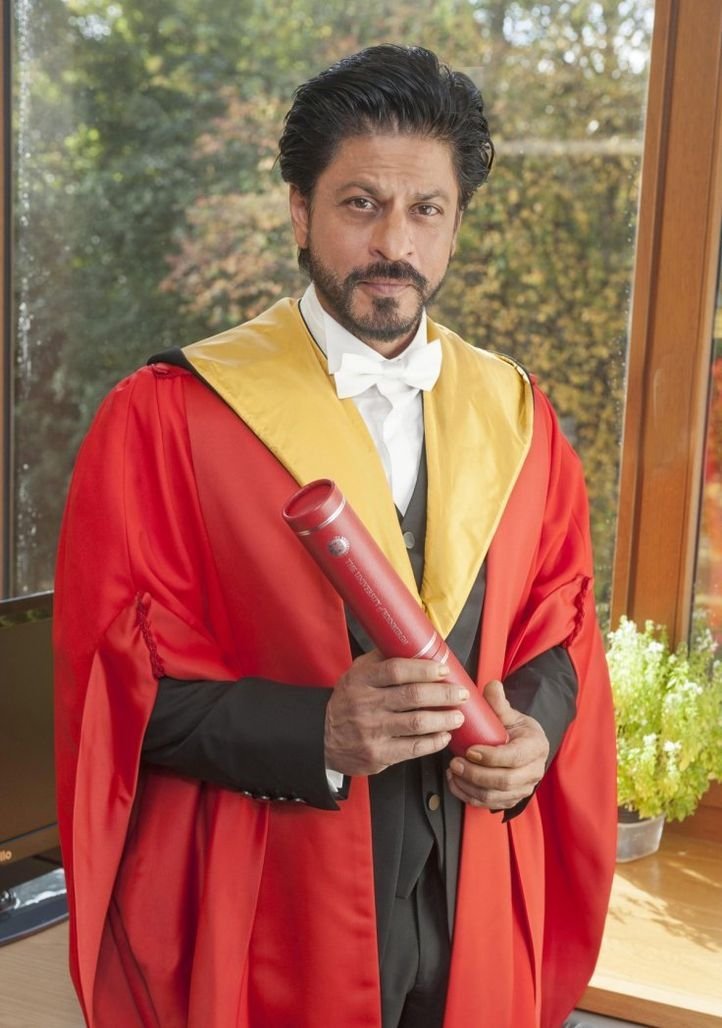 "What defines you is your heart. Ask The Artist Formerly Known As Prince!! And learn a thing or two from him, if you don't believe this insanely sexy Indian Superstar standing in front of you."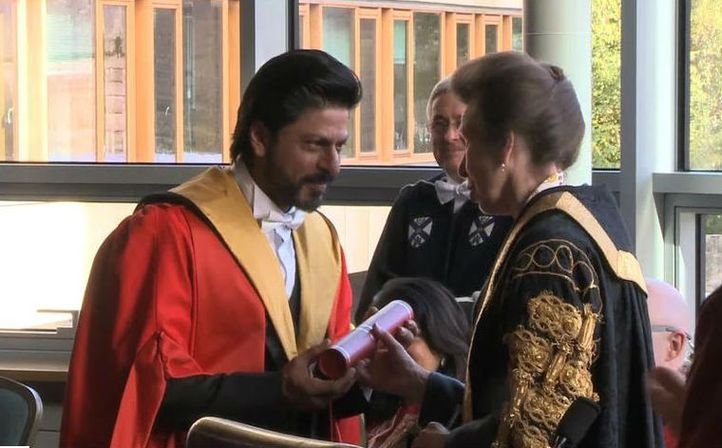 " Remember, however many times you go wrong, however many times you fail… In the words of Bob Marley, Everything's gonna be alright."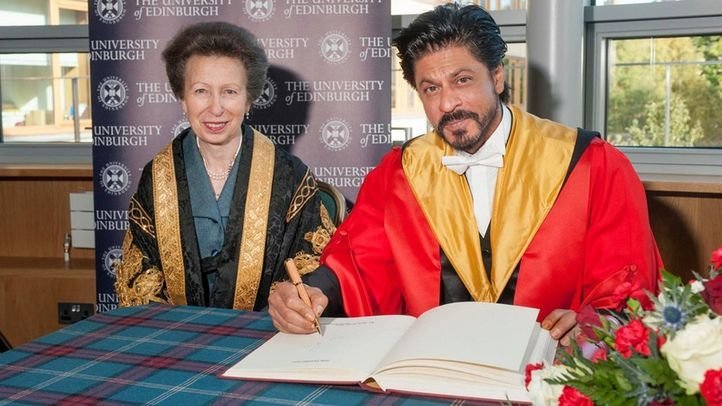 He might be a doctor and a philanthropist and a humanitarian, but before all that he is an entertainer. And he proved that by joining a group of dancers & doing the 'lungi dance'.
Watch him please the crowd, here:
This is the second time he has been honoured with the degree. He also has an honorary doctorate from the University of Bedfordshire. Kudos to SRK!