As someone whose admiration for Shah Rukh Khan has been like a roller coaster ride over the last 15 or so years, one observation I've made is SRK's fans can be categorized under three different groups – those who like him for his acting chops, those who admire (and up to a certain extent look up to) his success, and finally, those who're crazy about the man because he's a star.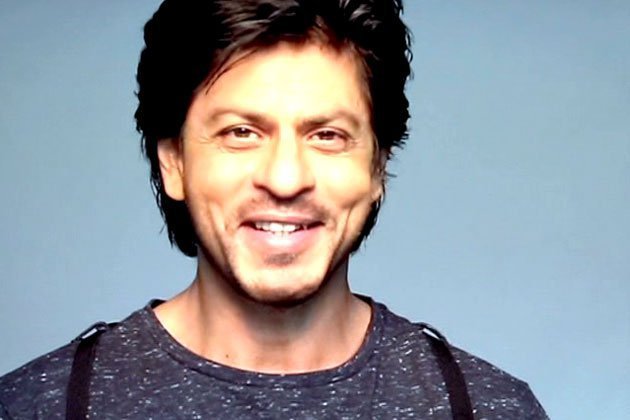 The thing you need to remember about the guy is, he's great at connecting with all the three groups. But then again, this is Bollywood we're talking about. Sometimes an actor gains more by connecting with one group a little more. In Shah Rukh Khan's case, his entire trajectory can be measured according to which particular segment he's entertaining.
The Director's delight
For those who don't know this, Khan started his acting career as part of Barry John's troop (Theater Action Group). TV actor Rituraj Singh, who was part of the same group, had this to say about his junior Shah Rukh Khan – 
Shah Rukh Khan is just a year younger to me. We shared the stage for five years as part of Barry John's TAG (Theatre Action Group). I was there for 11 years and Shah Rukh Khan came in five years after I joined. He certainly was one of the most beautiful people in our group who possessed this amazing incredible energy within him that you couldn't help but like him. He was very open to learning new things and had no pre-conceived ideas about acting or what theatre was all about. When he joined us, he was just like a baby wanting to learn as much as he could. His lovely energy was so attractive and infectious that everybody including me, Barry John and other senior people wanted to make him feel at home in our theatre group. Shah Rukh was like a sponge ready to absorb everything. He was very intelligent and super smart. He didn't have a mean bone in his body. He was also a sportsman having won the sword of honour in St. Columbus. By virtue of being a sportsperson, he naturally became a team player.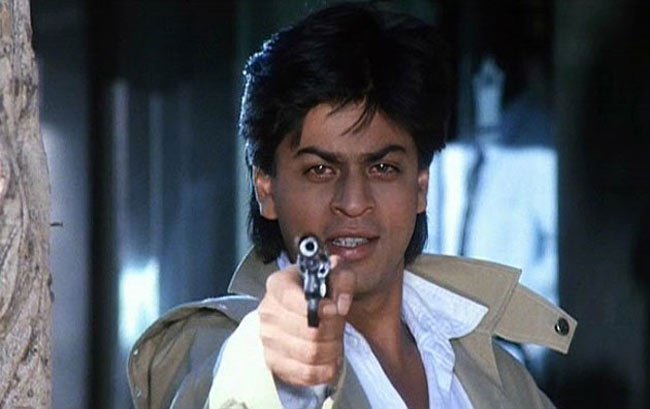 I don't know how many of you remember this, but as someone who's in his late twenties, I can still recall how Shah Rukh Khan was a pure revelation in the '90s. Yes, I could barely understand cinema when he entered the arena and yet, it was clear to me that there was something different about the guy. 
You know how they say you should experience certain films/songs/events at certain points in your life, like Dead Poets' Society is a must watch for anyone in high school or how Almost Famous appeals to you when you're in your early twenties? Shah Rukh Khan was something like that for this fan in the early to mid-nineties. 
At a time when most 'heroes' were busy beating up the bad guys, here was Shah Rukh playing the bad guy (who you still rooted for) in films like Baazigar, Darr and Anjaam. 
And as someone used to chocolate boy hero-centric romantic films, to me these were absolutely stunning. But this is Bollywood – you have to please the masses. Negative roles could only take him so far, I guess. Even though this is where the acting fans' love for him started.
And then, 1995 happened.
Yes, Shah Rukh Khan too jumped into the romantic hero bandwagon. 1995 gave us Dilwale Dulhaniya Le Jayenge and as the cliché goes, the rest was history. 
The movie, nay, the saga, that went on to become the longest running film in a theatre ever, cemented Khan's position as the face of the '90s Bollywood hero. But how many of us actually remember that in '95, Shah Rukh Khan also starred in absolute stinkers like Zamaana Deewana, Guddu, Oh Darling! Yeh Hai India!, Ram Jaane and Trimurti ? Tri-freaking-Murti.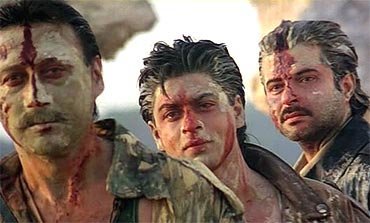 Let nobody say DDLJ was Shah Rukh Khan's luck shining on him, because the man tried anything and everything that year.
How an actor became a star
In '97 there was Dil Toh Pagal Hai and in '98 we saw him in Kuch Kuch Hota Hai and Dil Se. You could see how this was the phase where Shah Rukh's acting was slowly giving way to his ability to rake in the box office money. True, all the aforementioned films were classics in their own rights. I can't speak for the man himself, but you get a feeling that the commercial success of DTPH and KKHH and the failure of Dil Se sort of shaped the strategy for the next decade as far as his choice of roles was concerned.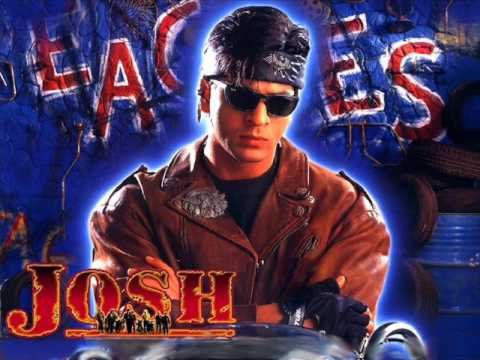 Don't get me wrong – it's not like all of his films were box office hits or critically acclaimed from here on. We can't simply erase Baadshah, Phir Bhi Dil Hai Hindustani or Hum Tumahare Hain Sanam off our collective memory despite how hard we try. But there was a constant tug-of-war between the hits 'SRK the star' acted in and the acclaimed films 'SRK the actor' was part of. 
For every Raj Aryan Malhotra (Mohabbatein) there was an Amjad Khan (Hey Ram). For every Rahul Raichand (Kabhi Khushi Kabhie Gham) there was a Max Dias (Josh)
And then, Khan portrayed Devdas Mukherjee in Devdas and suddenly everyone's like "Wow, what a great actor!" Even this fan was like, "more of this and less of the glam-sham". But alas, as Mick Jagger said, "You can't always get what you want". SRK knew what the masses wanted from him, and at the cost of alienating the fans who wanted him to try different types of roles, he moved on to films like Chalte Chalte, Kal Ho Naa Ho, Main Hoon Na, Veer-Zaara. Not saying these were bad films, but you couldn't help feeling he was playing the same role over and over again. The fans of 'SRK the actor' missed him.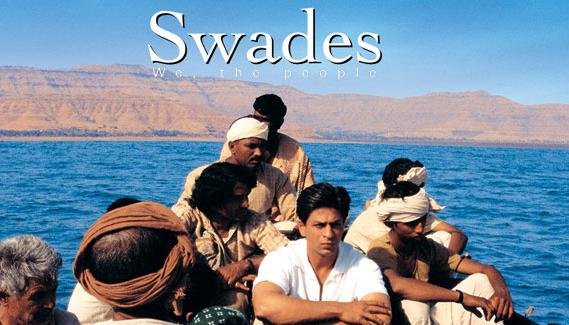 But every time there was a Swades, Paheli or a Chak De India, the same fans returned. By now, we had learned to accept that the star had overshadowed the actor. And there was nothing we could do about it.
How the star became the brand SRK
In 2007, Khan was in his early forties. Usually, around that time, most acclaimed actors start going for roles that they feel suit their age. But for some reason, the SRK PR team decided that this was a good time to show his ability to work his way to six pack abs for Om Shanti Om. Wait, I'm not critiquing him. The point I'm trying to make is, this is not the same as buying a Porsche as a mid-life crisis thing. It's, in fact, a well-planned strategy to keep King Khan (yes, that's what he was now) relevant.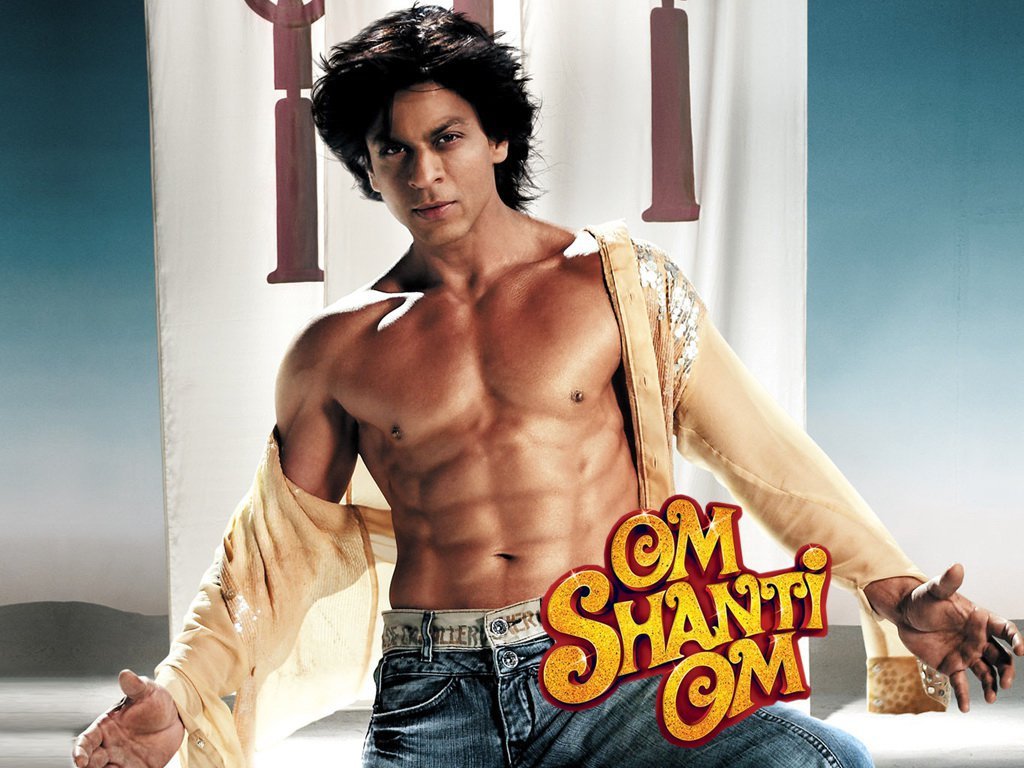 We might whine about how Shah Rukh doesn't "act" anymore. No matter what the film, whether it's Chennai Express, Happy New Year or Dilwale, he's just being SRK. But the truth is, he doesn't need to act anymore. If this SRK persona is getting people to the multiplexes, and the producers are happy, why change?
But what most of us don't see that while SRK is doing his thing on screen, off it he's busier than ever. He has his fingers in all sorts of pies. Red Chillies Entertainment, which he runs with his childhood-sweetheart-turned-wife Gauri Khan, and the ownership of IPL team Kolkata Knight Riders (along with Juhi Chawla), have proven that SRK is not just a crowd-pulling star but also a businessman who knows his shit.
Don't lose heart, fans of 'SRK the actor'
When earlier I talked about there being three kinds of SRK fans, I did not reveal where I stood. If you're read so far, you must have realized that there's a little bit of the first two in me. Pretty sure there are those who adore him for all the reasons I talked about earlier. And that's totally fine. 
Pretty sure 'SRK the actor' will pull back his fans through Raees and Fan, both of which are releasing this year.