Every time one interviews the Bollywood king of romance, Shah Rukh Khan, he says something completely unexpected about himself. Recently In the Making of DDLJ documentary Shah Rukh Khan revealed that that he nearly refused his role in Dilwale Dulhania Le Jayenge as he found it too girlish.
" I never wanted to do a romantic role. Because by the time I joined films I was 26. Normally romantic films meant that you started off from a college and then you work your way up into romance and then run away with a girl, or committed suicide with a girl. I thought I was too old to be a romantic hero," said Shah Rukh Khan in the documentary .
The film, DDLJ , which redefined romance marked the 20th anniversary this year. In the memory of this romantic film, a one hour documentary named Making of DDLJ was released which has unseen footage, behind the scenes shots and interviews of the cast and crew including Kajol, Mandira Bedi, Anupam Kher, Amrish Puri and Farida Jalal.
Before DDLJ, SRK had appeared in dark action-thrillers like Darr, Baazigar, Anjaam. He shared how, just before starting the film, he was undergoing a low phase due to his sister's illness. The documentary chronicles the movie's inception, with pictures of Chopra's earlier drafts of the script, its making, release and subsequent legacy. The special feature is packed with interesting trivia right from Kajol's reluctance to shoot the popular song Mere Khawbo Mein Jo Aaye in a towel to Shah Rukh's insistence on adding an action scene in the climax.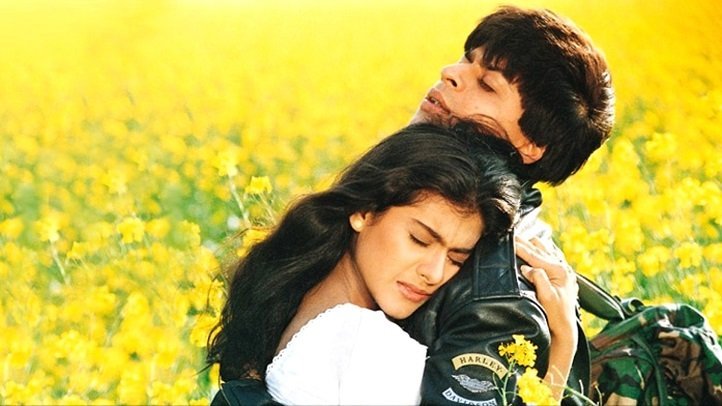 The documentary also has unseen video of actress Juhi Chawla making cameo in the film, which did not make it to the final cut. DDLJ propelled Shah Rukh and Kajol to global stardom and made Raj and Simran household names. The movie also gave a platform to filmmaker Karan Johar, choreographer-turned-director Farah Khan, fashion designer Manish Malhotra, who all feature in the documentary, to start their individual career. The documentary features anecdotes from Johar, Uday Chopra, who both were assistant directors in DDLJ , late Yash Chopra's wife Pamela, Kher among others. The film, which completed 1,000 weeks on December 12 last year, is still running at a Mumbai theatre.
Check out the documentary here:
Part 1 :
Part 2:
Read more :