A case of vandalism and trespassing has been filed by St Stephen's College against one of their ex-students, Devansh Mehta, who had confronted Principal Valson Thampu over the publication of a college e-zine, earlier in the month of April.
The complaint alleges that Mehta entered the chemistry lab forcefully along with a researcher and damaged the equipment there. The accompanied researcher mentioned in the complaint is the same woman, a Phd student , who has accused a college professor of molestation.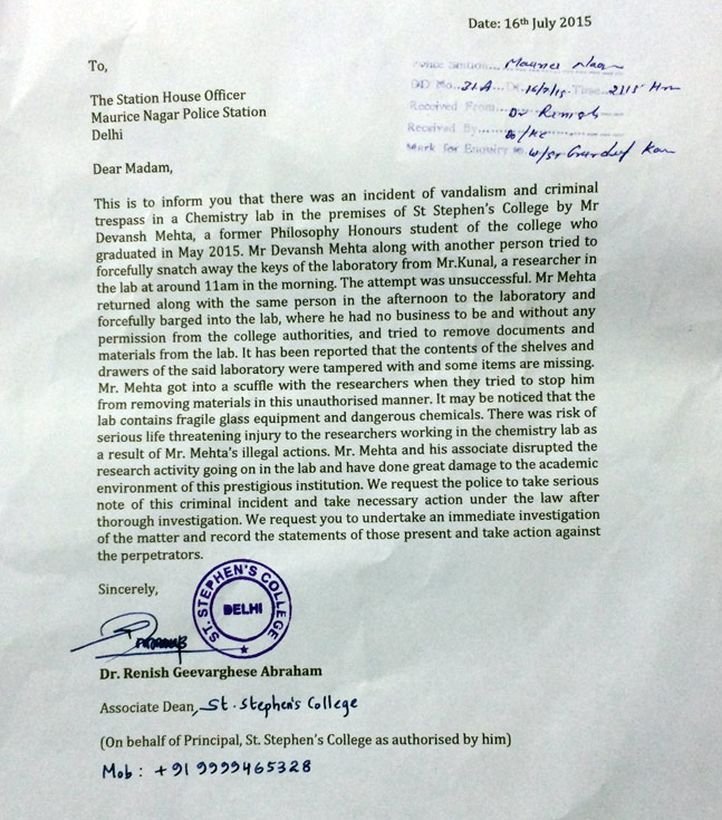 The counter allegation has come from the woman researcher who says that she was denied payment of her stipend and access to the laboratory, a charge denied by the principal as "constructed controversy".
She has also alleged that when she forcefully tried to enter the laboratory where she was conducting her research, she was locked inside by an attendant following which she had to call the police.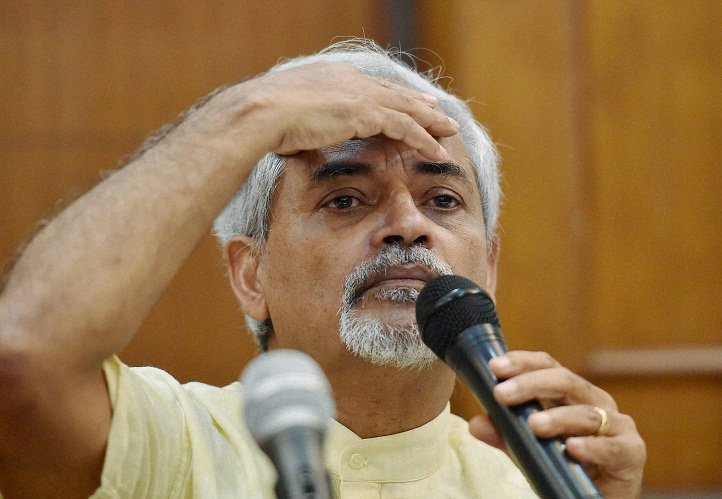 Earlier, the Delhi High Court on April 17, 2015, stayed the order of Thampu suspending Mehta, asking whether anyone can be suspended for speaking to the media.
The court stayed the findings of a one-man committee led by Sanjay Rao Ayde appointed by Thampu on April 9 which held the third-year student guilty of violating disciplinary norms of the college. Mehta, the editor and co-founder of St Stephen's Weekly e-zine, that was banned by the college, was suspended from college till April 23 following the report of the inquiry committee.
Thampu had vented out his anger in his Facebook post saying: "The very first thing which smells of controversy is why did Devansh Mehta go with the girl in the first place? What he has to do with the issue? There are vested interests who are using the victim for character assassination of the college and are now even Mehta is at their hands (sic)." The post was later removed.
Read more: