"Ten men and a woman died as the devotees tried to overtake each other around 4 am," Deputy Commissioner of police, Deogarh Amit Kumar told PTI.
"The incident took place near a Durga temple at Belabagan More, on Deogarh-Jassidih, about 350 kilometres from Ranchi. All the injured are being treated at a nearby hospital," said Civil Surgeon, Diwakar Kamath.
11 killed & 50 people injured in a stampede at a temple in Belabagan in Jharkhand; Injured taken to hospital pic.twitter.com/IJPPNfpXEg

— ANI (@ANI_news) August 10, 2015
According to the reports of Indiatoday.in , the incident happened around 5.45 am. The stampede started when people attempted to jump queue in order to get closer to the temple.
Since it is the second Monday of the s aawan (Monsoon) month, many people had gathered to pray at the temple and ghat. Monday is considered as the most auspicious day of Shravan month of the Hindu calendar.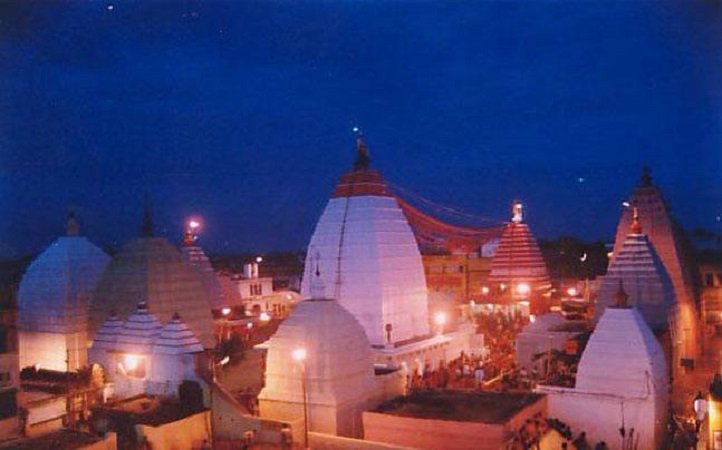 Sourc e: indiatoday.in
"The stampede was a result of large crowd gathering," Kumar added in his statement.
Reportedly, this was not the first time the temple witnessed a crowd. Last week, nearly one lakh people were present at the temple. Thousands of devotees come to the temple in the holy month of saawan to worship Lord Shiva in the famous Baidyanathdham temple.
Jharkhand Chief Minister Raghubar Das announced compensation of Rs 2 lakh to the kin of those who were killed in an early morning stampede at the temple town of Deogarh. The injured would be given Rs 50,000, an official statement said.
"All injured will be given free treatment," said Rajnath Singh who condoled the loss of lives due to stampede and expressed heartfelt condolences to the families of those killed in the stampede.
The Centre is rushing Rapid Action Force (RAF) personnel to Deoghar in Jharkhand for better crowd management.
Pained at loss of lives due to the stampede in Jharkhand. My thoughts & prayers are with the families of the deceased in this hour of grief

— Narendra Modi (@narendramodi) August 10, 2015
I pray that the injured recover quickly. I spoke to CM Raghubar Das ji on the incident.

— Narendra Modi (@narendramodi) August 10, 2015
(With inputs from PTI)