Tamanna Ali, a class 10 English test examiner in Saharsa district of Bihar, was asked to spell 'Shakespeare' and he spelled it as 'S-h-a-k-s-p-e-a-r'. Shocking?
An NDTV report reveals the unfortunate condition of teachers in India's schools and colleges. Although this may be among a few such cases, or so we would like to believe, it comes soon after the mass Board examination cheating fiasco in Bihar that grabbed headlines around the world recently. 1,700 examinees and 38 students were expelled, and 132 parents were arrested after the video footage went viral.
Tamanna is not alone. His colleague who is a mathematics examiner was puzzled when asked to explain the relevance of Pythagoras, according to the report. And he spelled 'mathematics' as 'M-a-t-h-m-a-t-e-s'.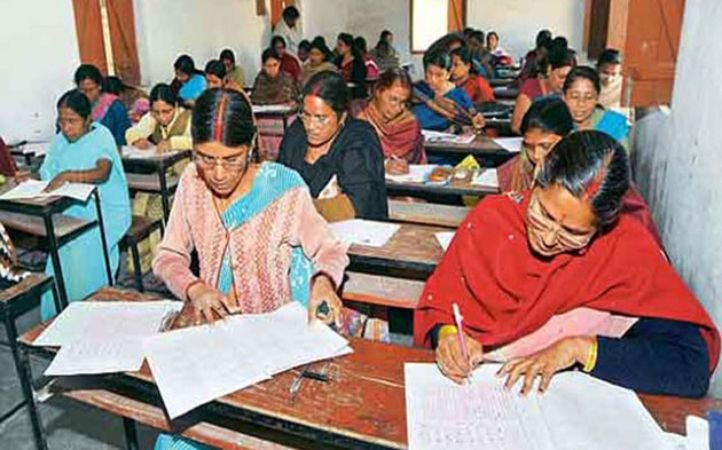 Examples galore
In another recent development, the Patna High Court on April 2, ordered to sack 3,000 primary teachers who failed to clear the competency test twice.
This, however, is not restricted to Bihar only. The state of education all over the country is disturbing.
According to a report by The Times of India , 336 teachers were barred from evaluating college examination papers by the Odisha state government earlier this year, as they had reportedly mis-evaluated the answer sheets.
The credibility of Delhi University's examination cell also came under severe criticism last year, after a question paper on financial management turned out to be an exact copy of a previous question paper that was given to the students of open learning school.
This teacher from Purnia in Bihar could not spell Sunday, Monday or even Apple correctly. Watch this YouTube video uploaded in 2011.
Are we gambling with the future of our children?
Read more