Over the last few decades, drug consumption has become one of the biggest problems affecting millions of children and adolescents in India. While there may be specific reasons why people resort to the use of drugs, we cannot deny the fact that it is silently killing a huge proportion of Indian population.
Here are a few facts and stats about the problem of drug abuse in India.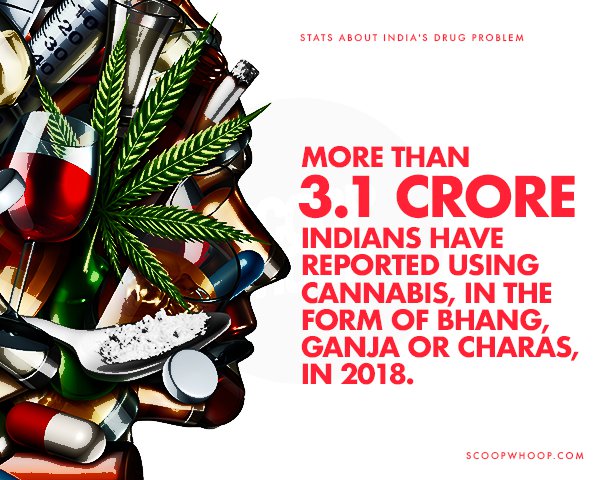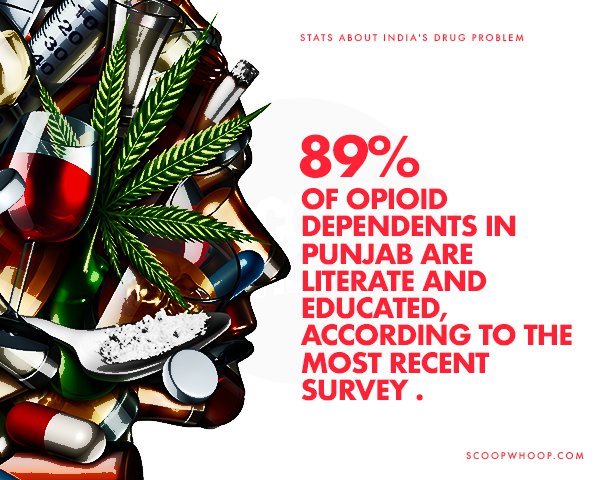 These findings were revealed by the Punjab Opioid Dependence Survey, which was conducted between February and April 2015.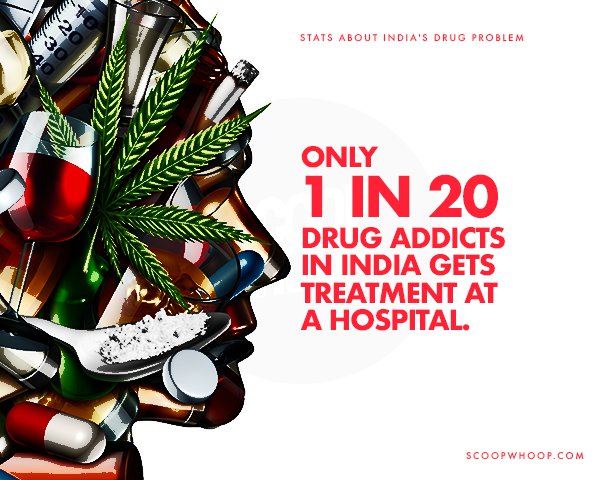 A household survey was conducted by AIIMS, Delhi between Dec 2017 and October 2018, covering 4,73,569 individuals between the age of 10-75 years to ascertain the extent of substance abuse in India.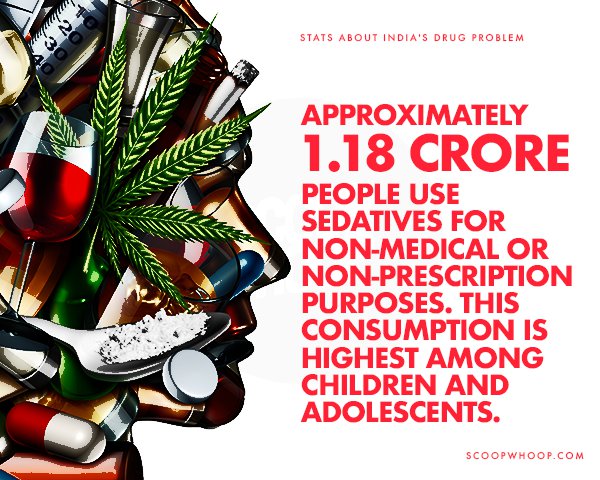 The same survey by AIIMS, Delhi further revealed that the problem of drug addiction is more prevalent in children and adolescents.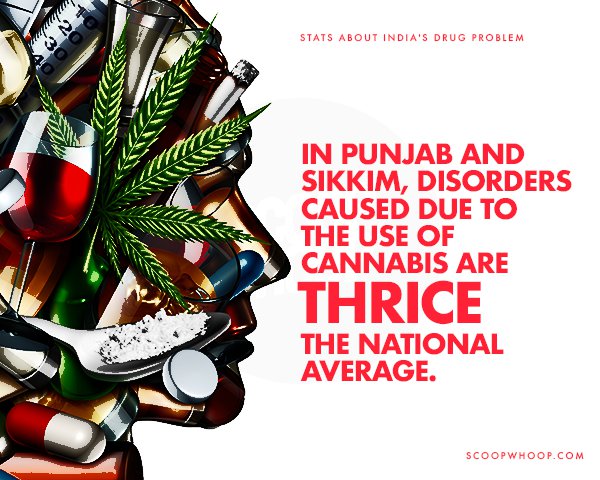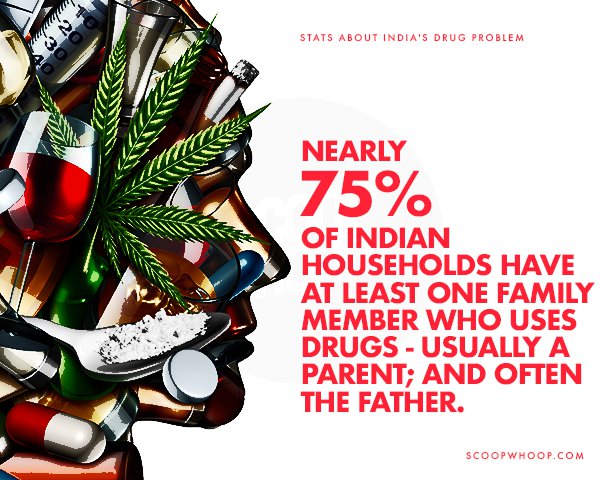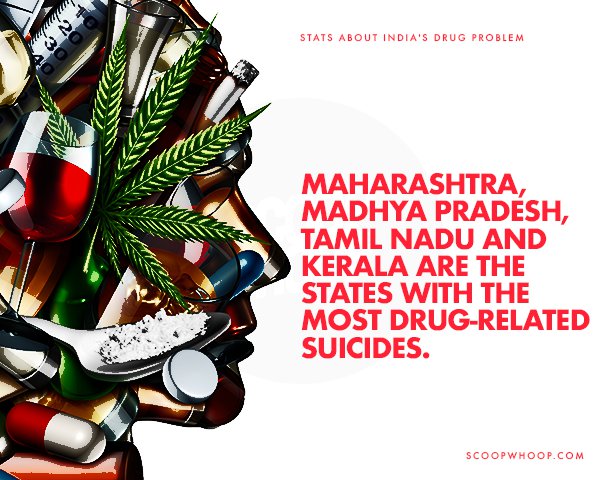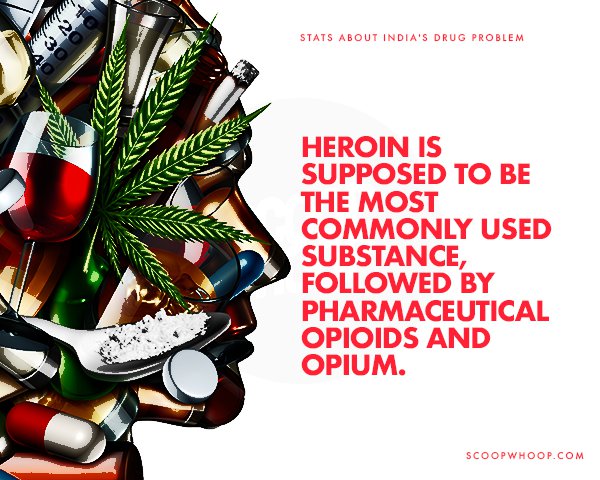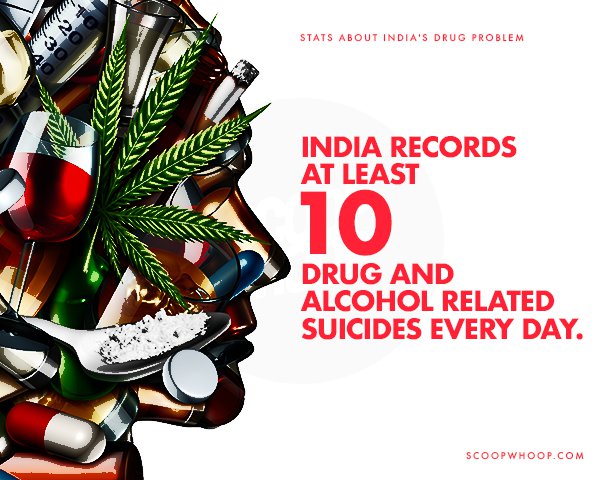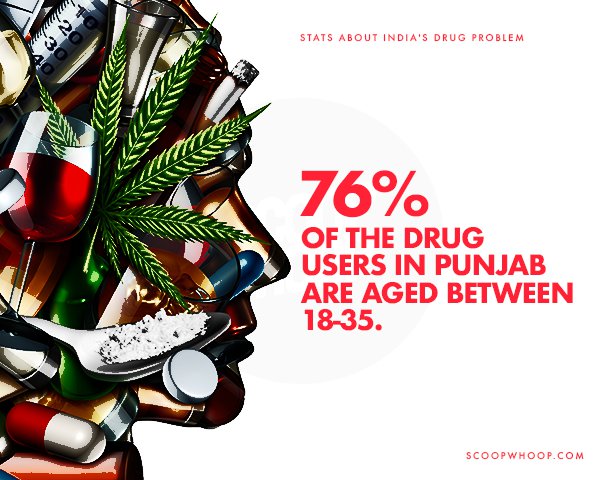 Design Credits: Saransh Singh